All whites are not the same, and different whites suit different colouring.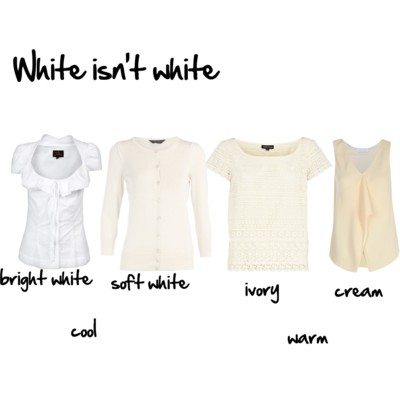 We can go from a very bright white which is cool and quite stark and only suits those with very cool colouring, via a soft white, through ivory to cream, which is very warm and suits those with warm colouring.
Soft whites are easily worn by most people, so are a safe bet if you're not sure which way to go.
A good way to work out which is the best white for you is to go into a store (or if you have a range of whites at home do it there) and see which matches the whites of your eyes the best. The right white will make your eye whites look whiter, the wrong one will make them look more yellow or look unhealthy.
These days it's quite easy to buy a range of white colours at all price points, but if you have bright white clothes in your wardrobe and it's not flattering against your skin, why not give it a quick dye in herbal chamomile tea to take the edge off the whiteness and make it a more flattering shade for your complexion.