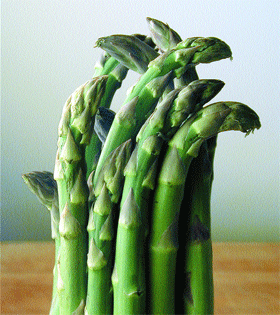 You may all be wondering what has happened to me, seemingly disappeared off your screens. Well while on my holiday I got severe abdominal pains which resulted in 4 days in bed and eventually a visit to the emergency department of my local hospital, who then proceeded to do some emergency exploratory surgery. Finally after 5 days in hospital I've been released to my natural environment, and am back in front of the computer screen!
I've been so lucky that during this ordeal friends and family have rallied round to look after my kids and me and the dogs and keep everything going.
When visited one evening in hospital by my ex-husband after I'd been vomiting (sorry rather graphic detail), he motioned to the contents of the v-bag (as it's labelled) and said "what colour would you call that?" my reply – asparagus green. And of course he challenged me to share this tidbit on my blog.
Anyway, I am recovering, still tired and sore, but getting better every day and will soon be back to full strength.
Fortunately, I've got some more guest posts lined up for you to fill in the void while I get my strength back, and appreciate you all hanging around waiting for more.
With thanks
Imogen