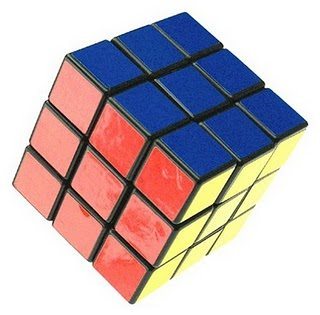 Ok, there isn't much style advice in this post, and I've no idea why I've been thinking about this recently, but for some reason I keep thinking of skills that I've acquired over my life that are now either out of fashion (see got a style word in there) or just no longer useful.
1. Knowing that when you start a record, remember those black vinyl things that we used to have, on a turntable? If you want it to start from cold at the correct speed, you need to wind it back 20 minutes (if the record was a clock), to allow for the record player turntable to get to the right speed for the start of the song (that was from my days working in a radio station).
2. Being able to complete a Rubiks Cube, now that was something I taught myself as a kid, but have absolutely no need to know these days. I think I spent the better part of a summer holiday memorizing the text book on how to do it.
3. Will I ever need to change a ribbon on a typewriter again? I don't believe so. Even knowing that the QWERTY keyboard was created with the letter A to be typed by your weakest finger (little finger on your left hand) so that it would slow down your typing so the keys wouldn't all stick together is a useless kind of fact. Fortunately, still being a 10 finger touch typist is a useful skill that I'm glad I've acquired (98wpm).
4. I spent time in the dark room at High School and University, I know how to take a roll of 35mm film out of its canister and put it into the developing tank, all done in the dark by touch. Pretty much anything to do with black and white photography, developing and printing are skills I'm unlikely to ever need to do again.
5. The art of splicing by hand audio tape to edit it let alone cutting and splicing super 8 film.
What obsolete skills do you have? What skills do we still have today that you think will become obsolete in the next 20 years? I'm doubting I'll be needing my typing skills. What about you?