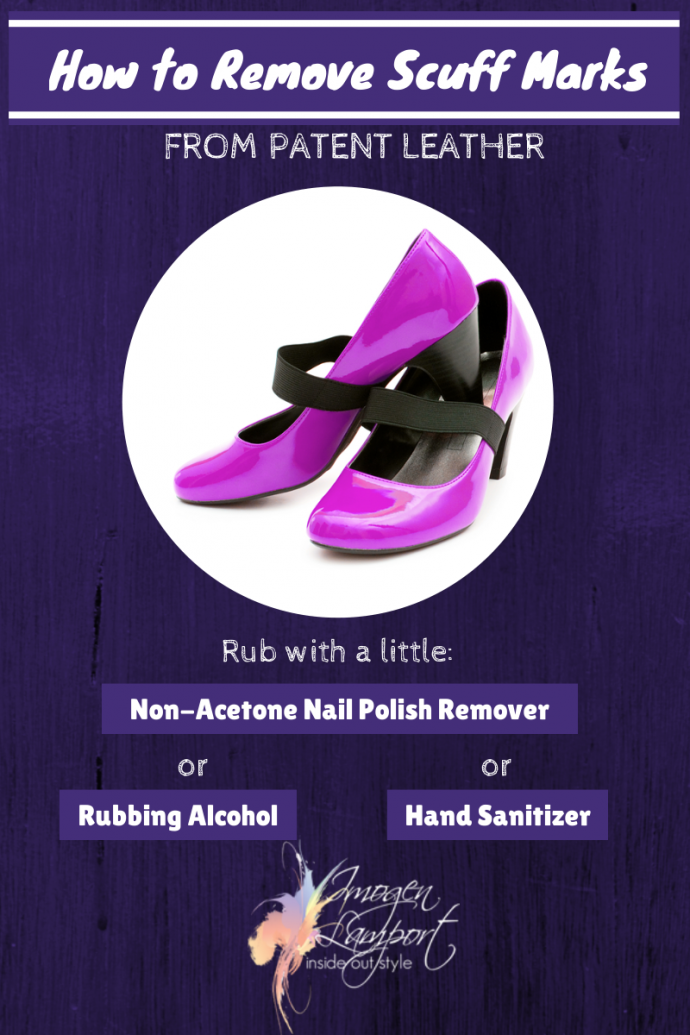 Patent leather can't be polished up in the same way with shoe polish that regular leather works with, so how do you remove scuff marks?
Soap and water can get some marks off. One thing you could try is to put some some non-acetone nail polish remove on a cotton pad and wipe over the scuff mark to remove it. Another is to try rubbing alcohol – but don't use too much as it also takes off the dye – but it works quickly and easily. Hand sanitizer also works, but again takes off some of the dye with the scuff.
Have you any tried and true ways of removing marks from patent leather?