The other day I received this comment on my post Enjoy the Power and Beauty of Your Youth from an Anonymous commenter:
I actually think you are more beautiful now than at 27! I take one day at a time, for it is all we are given. I'm 34, my body will never again be as it was before 5 kids, and that's ok. It's carried 6 babies, delivered 5 (1 miscarrriage), 4 without medication. Everyone told me "the kids will grow so fast". So, I chose to be a stay at home mom (I homeschool, too) in order to cherish every moment with them. This past year I have lost all but 1 of my grandparents, as well as a beloved soldier in Afghanistan. Wrinkles don't matter. People matter. Love them while you have them.
She is very right, saying that people matter more than wrinkles, and that we should love and cherish them, but it got me thinking about the wider topic of why women stop caring about their appearance.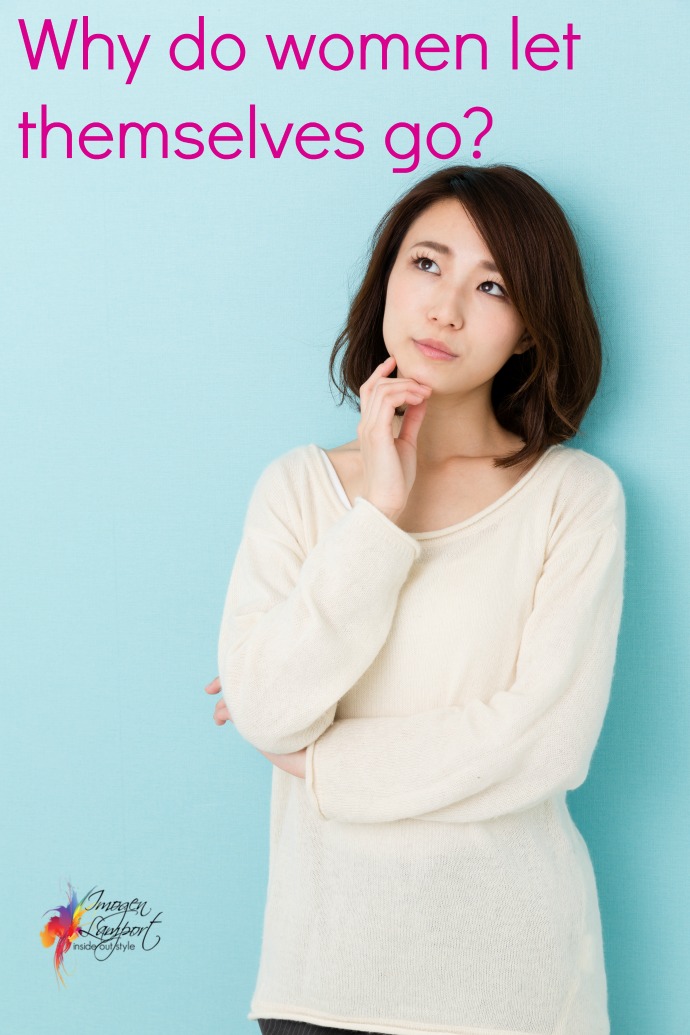 I know I was more attractive at 30 than at 18, and now at 40 I'm still attractive, but in a different, more lived in way. My friend Jan at 59 is also very attractive, she also has an inner beauty that shines along with her outer beauty.
Some of my thoughts after reading the above comment were:
Yes, wrinkles don't matter when you're 34, but my friends who are my age and older certainly spend more time thinking about their wrinkles now than they did back then, it's very easy at 20 to say they don't matter, til they happen to you.
Is it so bad to worry about wrinkles? It doesn't mean you don't love and care for your friends and family.
Is taking pride in your appearance and wanting to look good vain or a self-esteem building exercise?
There are plenty of studies that show that looking after your appearance pays off with higher self-esteem, along with plenty of other benefits (if you're interested in finding out more about these studies read Survival of the Prettiest: The Science of Beauty
by Nancy Etcoff).
With all these studied benefits why do women let themselves go? I remember when I had my first child, for the first while I couldn't even make myself a sandwich let alone care too much about my appearance (apart from deciding to wear a white t-shirt most of the time so the baby vomit was less apparent). Grooming is the first thing that goes when we're sick or tired, but after that first few months, my mojo started coming back and I decided to take the time for myself. In fact my daughter (4) loves to sit with me in the bathroom as I do my morning hair and makeup.
When do you stop mattering? Why do some consider self-care so terrible or selfish?
One thought I had about the reason is that as a woman, when you're pregnant, you give up your body to the baby well before it's delivered to the world. You are literally taken over by another person. Then if you breastfeed, your body is still not your own, you are an on demand feeding machine. Even after you finish feeding when kids are small, it's very rare to get time alone in the shower or toilet even, plus there are constant demands for cuddles and being picked up – which you happily do, but sometimes I've wished for there to be less demand on me and my body, I crave some peace and quiet and me-time that doesn't include anyone grabbing at me.
I can see with the demands of motherhood that it would be so easy to forget that you have any needs of your own, that you still matter as an individual, but as a friend of mine (with 3 kids) reminded me as she had a nervous breakdown, 'if the mother isn't working, the whole family isn't working' which really made sense to me.
It's important to take some time for yourself, make yourself feel good and look good, as there are many positive self-esteem benefits from taking this time, for both yourself and your loved ones.
What are your thoughts?
Further food for thought – read this great post over at Middle Ageless