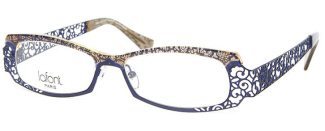 Today I'm starting again working with an optometry education company doing a workshop with retail optometry staff to teach them some of the image related aspects of helping their clients choose flattering glasses frames.
But before you even start trying on frames, the No. 1 factor that will affect your choice, and what you need to tell a staff member is
what is your prescription
.
Why is this so important? Depending on your prescription, this may limit your frame options. Multifocal/progressive lenses need to be deeper than single focus. A prescription which requires a thicker lense edge (I think the technical term is Sil), will limit frame choices as the frame will need to be flatter in construction, or a rimless style may not work. So before you try on every frame in the shop, talk to the staff there and check that your presciption doesn't preclude you from any frames.
You don't want to find 'the perfect frame' to find out that it's not a suitable match for your prescription.
pic: Frame from La Font – style Borgia