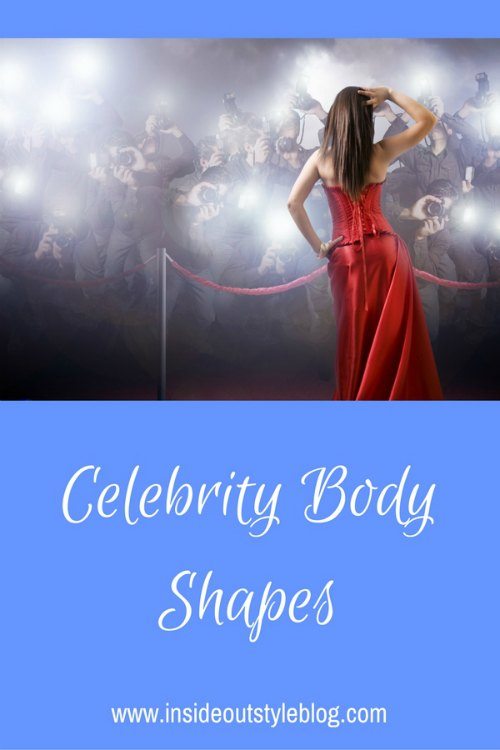 Many of you have asked me to share with you some celebrities who have similar body shapes to yours (so you can get some style inspiration). Now in Hollywood 'very thin' is common due to the pressures put on celebrities so there is less variety in body shapes. But here are some celebrities who may have body shapes that relate to yours.
Celebrity Body Shapes
Which celebrities have the same body shape as you?
8 Shape
Other Celebrity 8 Shapes:
Christina Hendricks
Nigella Lawson
Brooklyn Decker
Helen Mirren
Marilyn Monroe
Cheryl Burke
Salma Hayek
O Shape
A Shape
More Celebrity A Shapes:
Christina Aguilera
Princess Beatrice
I Shape
More Celebrity I Shapes:
Nicole Richie
Keira Knightly
Gwenyth Paltrow
Eva Longoria
Olivia Palmero
V Shape
Other V Shape Celebrities:
Jennifer Garner
Jessica Alba
Hayden Panettiere
X Shape
More Celebrity X Shapes
Rachel Bilson
Sofia Vergara
Megan Fox
Scarlett Johansson
Jennifer Lawrence
Jennifer Lopez
H Shape
Other H Shape Celebrities:
Drew Barrymore
Julianne Moore
Princess Diana