One of the most common issues many women face is that as they get older they worry about dressing inappropriately for their age – the old "mutton dressed as lamb" issue.
How Not to Look Like Mutton Dressed as Lamb
Interestingly, what I've discovered with my clients, is that if that thought ever crosses their mind, it's NOT GOING TO HAPPEN and they can put the thought out of their mind. Personality is a huge influence on who has a preference to dress too old or too young (in fact in my
7 Steps to Style program
I have a personality quiz that will tell you which camp you fit into so you can stop worrying forever about dressing too young as you'll discover it's never going to happen to you).. The women I meet who are dressed to follow Mary, don't even consider that what they are wearing might be a 'bit too young' for them now.
Some reasons why many women look frumpy
They dress too old to make sure they're not dressing too young. (Please, I implore you, don't do this either as it ages you.)
You can't deal with change (your colour and body shape)
Not keeping up with the modern world
They keep buying the same garments
To ensure you don't look like a spring lamb
1. Avoid showing too much flesh, if there is a little cleavage (to around the top of your cleavage)
2. Not plunging down (unless you're a lovely young thing)
3. Make sure skirts and dresses reach around the top of the knee or slightly longer.
4. Add more interest to your outfit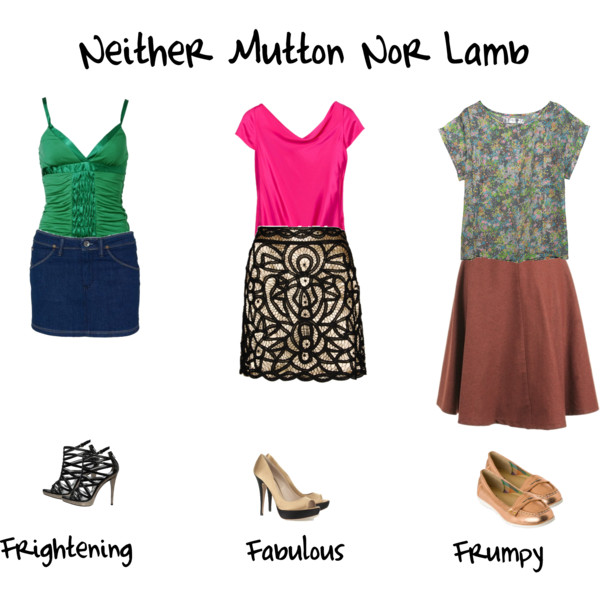 Tips to Wear Skirt
1. Skirts past the bottom of your knees can often appear frumpy, unless you have very long legs, and are best worn with heels. If you prefer to wear flat shoes, keep your skirts no longer than the bottom of the knees unless you have super long pins!
2. The midi-skirt is a trend that looks best with bobby socks and sneakers when you're youthful, or with a heel or wedge to elongate your leg as you mature.
3. If your skirts are more creative in their styling, then you can get away with a much more unusual selection of shoe styling (such as an oxford or boot) as those with a creative bent can easily pull of breaking all the style rules.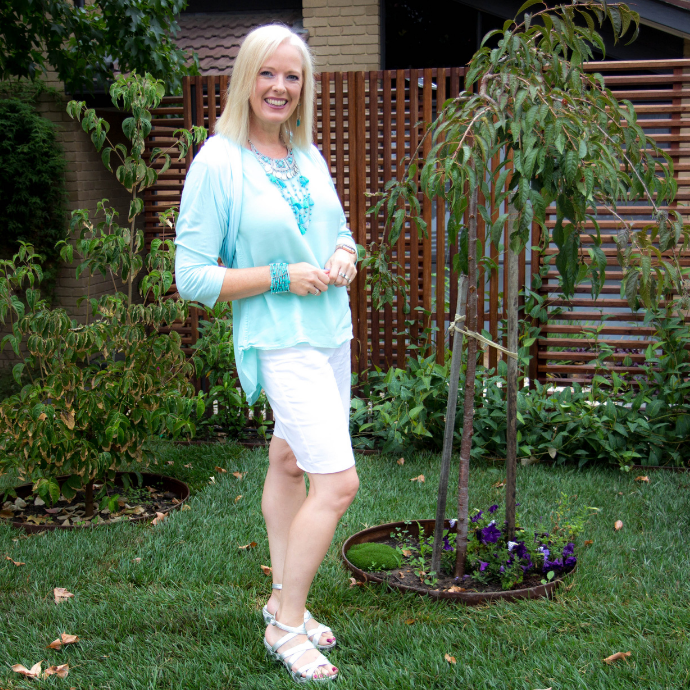 Discover how your personality influences your style choices with my
7 Steps to Style program
– you'll delve deeper into the impact of your personality and how that is the deciding factor in choosing what to wear and how to put it all together for you (and why you have that experience of walking into a store and thinking "who would buy this stuff it's ugly?".
More tips on Age-Appropriate Dressing