Deja Pseu of Une femme d'un certain age recently asked if horizontal lines could ever be worn by a fuller figure. So what do you think? Horizontal lines – good or bad?
Most of us just steer clear of horizontal stripes as they're fattening – which they are in general, but there are ways you can wear them.
It's worth thinking about whether they're acting as Fences or Ladders.
Fences draw our eye side to side (and make you appear wider).
Ladders draw our eye up and down (and make you appear taller and leaner).
Is That Stripe a Fence or Ladder?
Horizontal lines can act as both fences and ladders.
Wide horizontals act as fences and are generally unflattering, unless you need to create extra curve or breadth.
Narrow horizontals act as ladders and draw the eye up to the face and can be slimming and lengthening. This is because the narrower lines are difficult to focus on so we don't follow the line horizontally, but instead start looking for more in a vertical manner.
Narrow horizontals are particularly flattering when worn underneath and open jacket or cardigan where the horizontal lines appear even narrower and become very slimming as they become a narrow ladder drawing your eye vertically.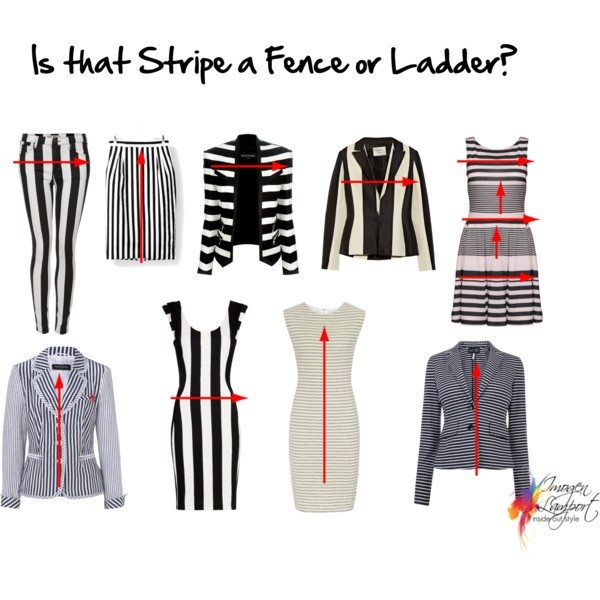 Horizontal lines can be used to enlarge a smaller bust, but will go wonky over a fuller bust and not be particularly flattering.