It's not what is similar to others that makes you memorable, instead, it's your differences.
Rather than wearing a style that is a bit of a clone of everyone else you see around you, wearing the same fashion trends in the same way as every other person which ends up making you bland, think about your differences and how you can play them up instead.
Imperfection is beautiful.
Kintsugi Your Style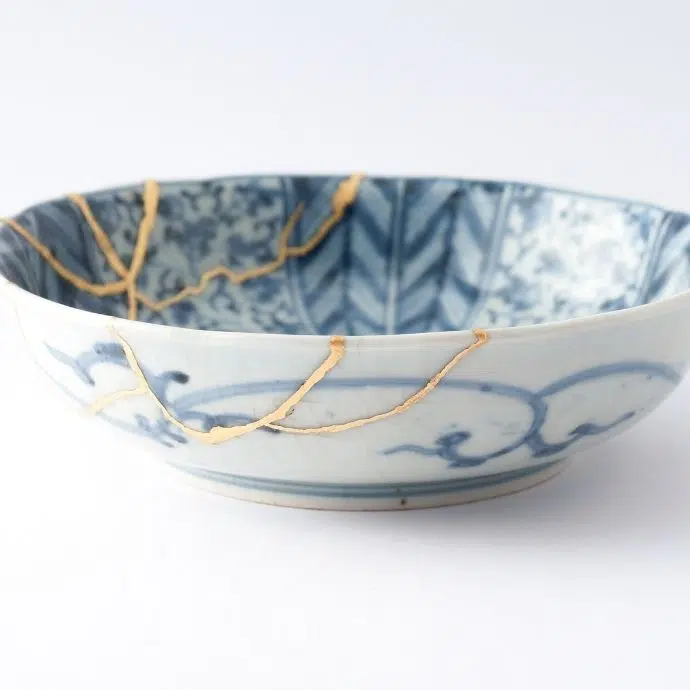 This brings me to the Japanese art of Kintsugi – which is the art of repairing broken pottery with liquid gold or silver that creates stunning scars that make the piece more beautiful for having been broken.
If you've lived for more than a few years into adulthood, it's likely that you've been chipped and broken a bit along your life's journey so far.
So much of fashion shows us images of young, beautiful, and seemingly perfect women who most of us could never emulate, even if we wanted to n(and don't forget how every commercial image is digitally manipulated these days, even the stars in movies and TV shows who are digitally airbrushed so they no longer resemble the real person they are). It can make fashion and style feel out of reach, not possible when you are middle-aged or older, when you are not model slim, when you have medical issues that mean some clothes are just never going to be possible to wear.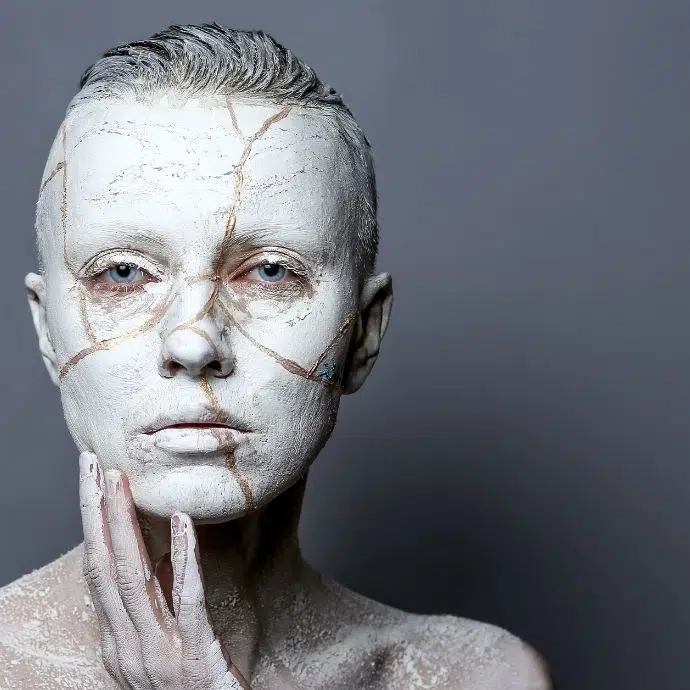 You shouldn't dismiss or throw your value out just because you may feel that you're broken in some way (age and life will always cause us some scars, either external or internal). To repair and renew is the essence of resilience which should be celebrated. If you learn from negative experiences, turning the lessons you learn along the way through tough times and those experiences, and experience lines that mark your body and face, you can start to see how what you may have perceived as "flaws" make you more precious.
An Authentic Personal Brand Image
Your personal brand image should be authentic to you. It should be an expression of the whole you. It needs to be unique, just as you are, rather than a copy.
Embracing your perceived flaws can create a stronger, more beautiful you. You become more resilient, unique, and engaging. You won't realize your full potential until you go through tough times. There is plenty of research that has shown that people who go through tough times when they come through the other side, they report higher levels of happiness, yet conversely and often surprisingly, people who have won a lottery are often more unhappy 2 years after their win than before they won.
Oliver Burkeman writes in his book 4000 Weeks (that's the average number of weeks we get over our lifetime) how cancer survivers are happy they had that experience as they now value what they do have rather than yearning for what they don't and focus on what's most important (less sweating of that small stuff). We only have a short time here on this planet so why not wear the good clothes, or the outrageous ones, whichever are the ones that make you happy. There is no better time than now to enjoy your best outfits. Plus, as I've written before here, research shows that when you wear the clothes that make you feel more confident or successful, friendlier, or creative, you actually become more that way, plus it improves your self-esteem.
How do you apply the concept of Kintsugi to your style?
It could be as simple as repairing a tear in a garment with a decorative trim of some sort. Making it more unique and more beautiful with that repair.
Or it may be looking more metaphorically at who you are right now on the inside, seeing what you perceive as flaws, and then filling them with proverbial gold in a way that makes you more unique and entrancing as you stop looking like everyone else. Think about how Marilyn Monroe played up the mole above her lip rather than trying to hide it under makeup.
Being human is to be flawed and imperfect. Rather than try and hide this, I believe we should be celebrating our differences, our uniqueness and our humanness.
You could take a leaf out of model Winnie Harlow's book, who celebrates her vitiligo rather than covering it up. It's what makes her memorable, if not unforgettable.
View this post on Instagram
There is no such thing as a perfect outfit. Rather than striving for that, instead, look at enhancing and harmonising you and your unique features. Bring light and joy to the woman you are today rather than wishing you were more like you were at a younger age, or waiting until you've "lost the weight" to start embracing and defining your personal style.
You are imperfectly perfect, or perfectly imperfect, just as you are, right now. Today.
Become more memorable by embracing your imperfections and including them as part of your personal brand image and style.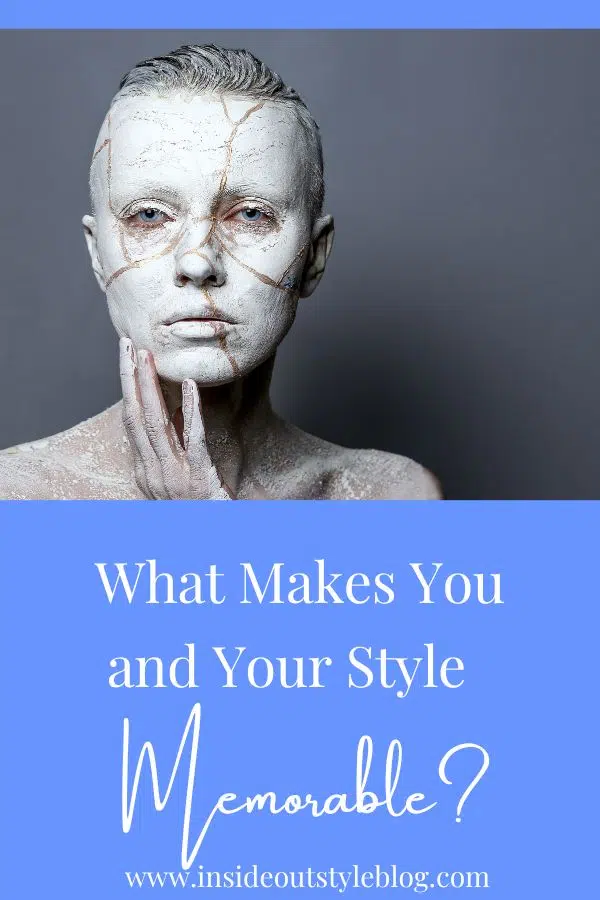 Why Having an Inconsistent Style is Hurting Your Personal Brand