After my diagnosis of two basal cell carcinomas, one on each side of my nose I had an appointment with a plastic surgeon with the hope of being able to have them cut out immediately in the chair in his consulting rooms.
After inspection of the cancers he decided that their placement right in the folds of my nose and that he wasn't sure exactly how deep the nodes were that he may need to do a skin graft as well so it was better to do it on the operating table.
Trying to figure out how long I've had these BCC's I started looking back at some older photos. I found evidence of them in 2015 and went back to 2011 and found evidence of them there too (pictured below). So I'm really not sure how long I've had them but it's over a decade!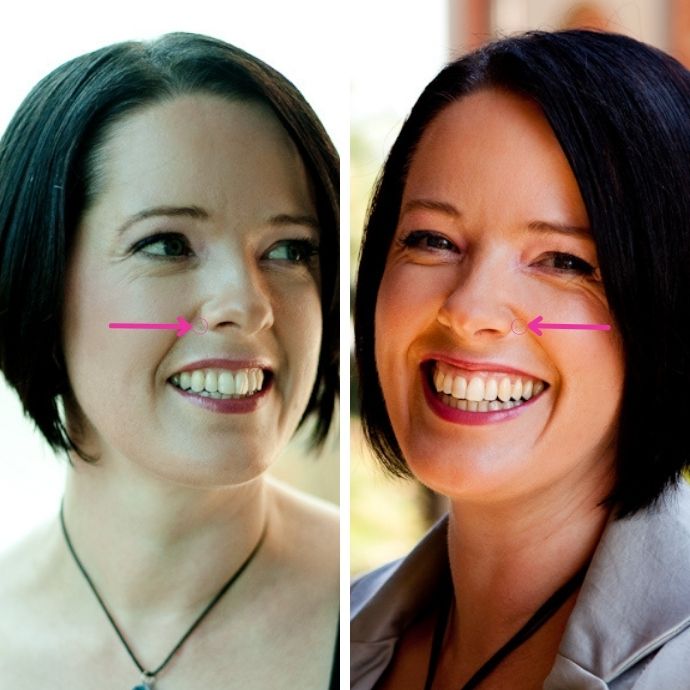 I'm now booked in for my surgery for mid-February 2022. Given that I've found evidence of them back in 2011, they are super slow growing and so a couple of months before I can get them removed is unlikely to make much of a difference. Though the dermatologist did say he wouldn't leave it another year to get them removed.
And what I've learned? Don't leave it so long to get an expert opinion and stop putting things off! If it had been something worse, I could have been in a much worse state right now. Rather than ignore problems and issues, face them, find a solution and move on.