By Ms MakeItOver Bernadette Lis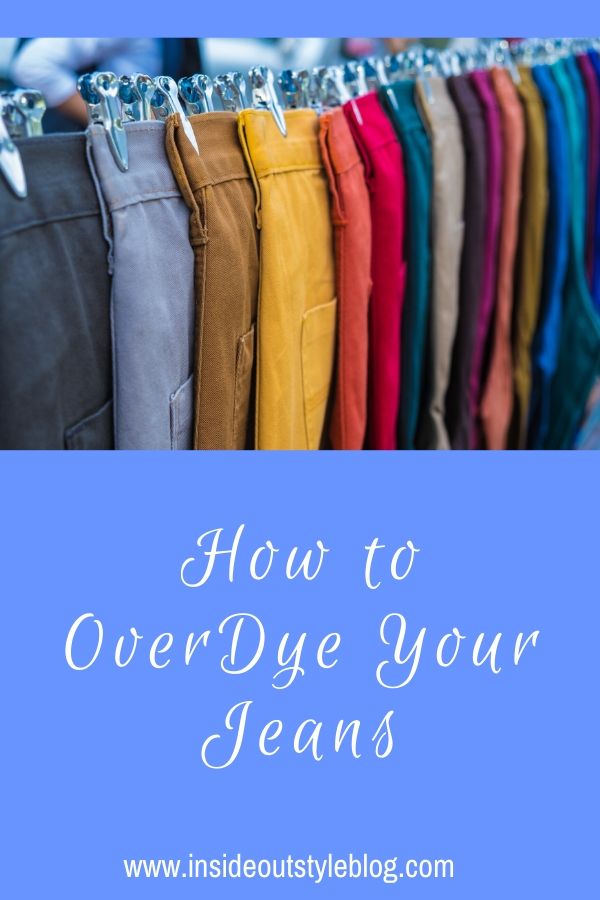 How to Change the Colour of Your Jeans
Got a pair of jeans that are too cool for your warm palette? Want to change how they look? Whether it's just to warm up the blue (or cool it down) or to completely change the colour?
Overdyeing denim jeans is a little different than overdyeing a pair of "twill" jeans (what white jeans are usually made from). There is a distinct difference in the actual weave of real denim and the edgy look of overdyed real denim is fabulous!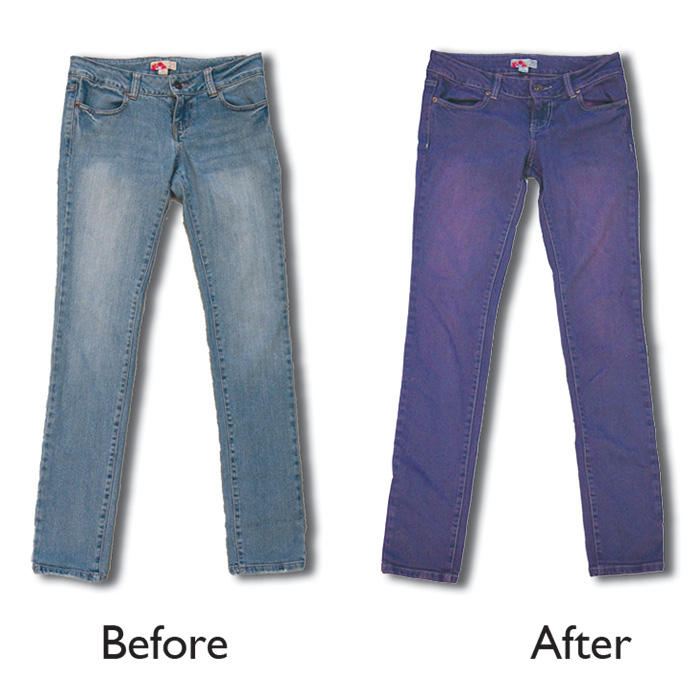 Denim overdyeing should be approached as "just add the dye colour you want as a result" rather than using dye as a "tweak" over blue.
For warm palettes, in other words, add teal rather than yellow. If you want a green cast, add green.
Adding yellow doesn't act quite the same over denim since it generally just gives it a "grunge" or "dirty denim" look (fine, if that's what you want, but even that look is better approached with possibly a light amount of camel). I do think you should start with the right value of jeans for your purposes (you'll get the most colour saturation on bleached blue, of course) and will have to use more dye over the darkest wash jeans.
Medium and medium-light washes, in my opinion, give the most interesting results.
For warm palettes who just want a "warm" blue try using teal or a marine blue colour.

Q: I've got a light palette and I'm wondering how this would work as the colours are so pale?
A: Just use jeans that are bleached, but look for the ones that are bleached to look as if they have deliberate dark spots at seams and pockets! For just solid coloured jeans, dye white ones.
Q: Often the "dirty denim" colours seem to have a yellow overdye to make them warmer – would this be a camel dye?
A: I have seen them in the store and they look like a light dose of muted mustard or camel to me. I have played with Procion camel dye in real life, so I get to see what it actually looks like in real life and in different strengths. I think a strong dose of Procion Ivory may give a warmer effect too. In real life, I would only use half a dose of Ivory on white or it becomes a weird yellow.
For full denim overdue instructions check this out using iDye
More Tips on Overdying
Everything You Need to Know to Overdye Your Clothes at Home and Get a Brilliant Result
The Art of Overdying Your Clothes – Frequently Asked Questions
How to Overdye Difficult Colours Such as White, Beige, Navy and Orange