What to Look for When Choosing a Print to Make You Appear Slimmer
One of the aspects of choosing prints that I've often heard people say is that they can't wear prints as they're under the misconception that all prints make you look larger, and if they don't want to draw attention to a body part, best never put a print garment on it! This can be true, but it depends on the style of print you're choosing to wear!
Now what figure flattery means to you and how much it matters to you is personal. It may matter a lot and influence your dressing choices heavily, or it may not matter at all to you. But if you do want to know how to choose a print that won't add weight, then watch the video and read on!
Use the tips below to become aware of the influence and impact of print design when deciding which prints you want to wear. It's useful to understand the elements of prints first.
Slimming Prints
Blend together – the colours and patterns blend together, there is no start or stop to the print and you don't notice any particular changes in the print.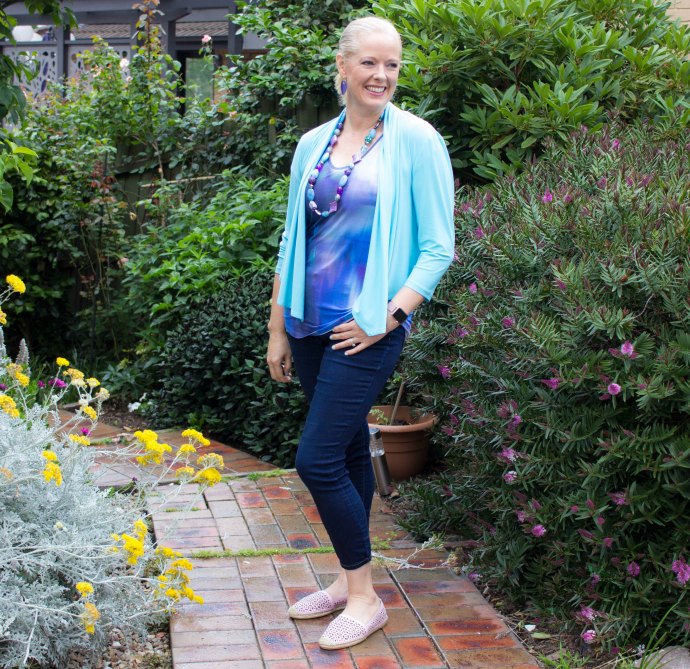 Abstract and all-over – from animal prints to any kind of all-over abstract print.
Are densely space – (the elements are close together with little negative space in between the print elements)
Are lower in value contrast – this makes the print look smaller and less obvious.
What is great about these kinds of slimming prints is that they can be really distracting. Because there is no focal point in the print, the eye doesn't stop and rest on it, drawing attention to that part of your body. In fact, most of these kinds of prints just keep the eye going as they are too busy and uncomfortable to look at or study for too long!
A busy print is also great as it can hide what's going on underneath the garment so normal skin lumps and bumps are much less apparent than when wearing solid colours.
Less than Slimming Prints
Sparse – you can individuate each print element easily, each element is further apart so there is a larger amount of negative space between the print elements.
Large Scale – frequently a large scale pattern will be a less than slimming print (unless it is very low value and colour contrast)
High value contrast – the difference between the light and dark of the print means that the print looks larger (and more frequently a larger scale pattern will make you appear larger too).
Now that you know what you're looking for when selecting prints and patterns, you'll have a much better hit to miss ratio!
More Tips on Choosing Slimming Prints
7 Things You Must Consider When Choosing a Flattering Floral Print for You
3 Essential Elements to Choosing Flattering Prints and Patterns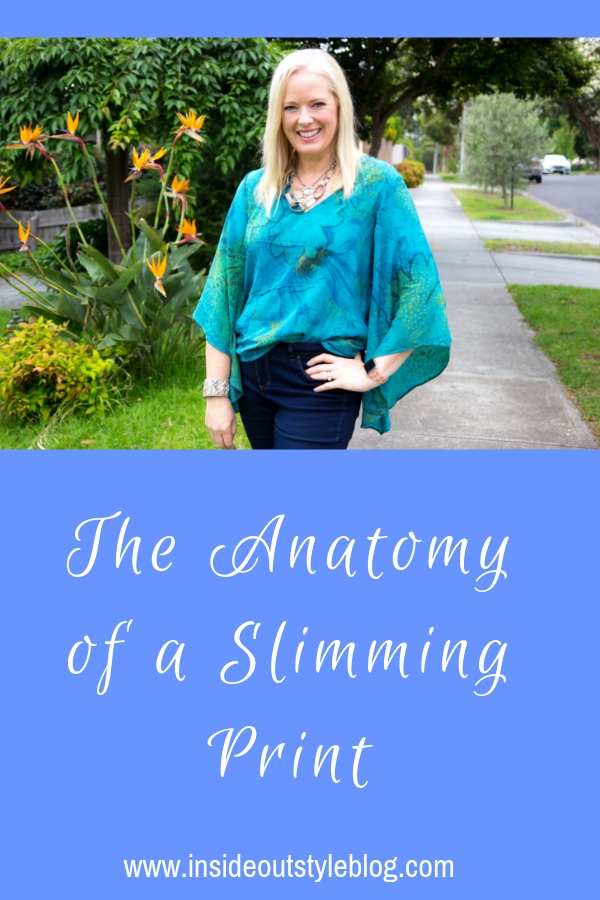 Linking Up to: Not Dressed as Lamb, Style with a Smile, Thursday Fashion Files, Ageless Style, Visible Monday