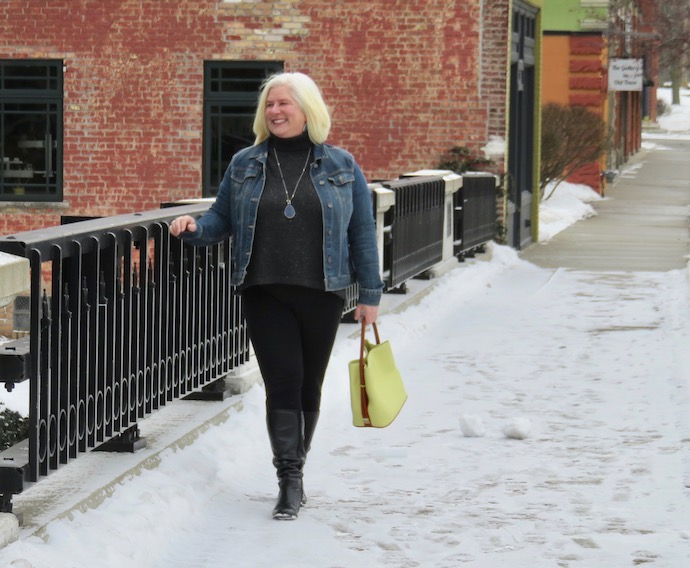 I'm delighted to welcome from the Midwest of the USA, Julia who writes the blog When the Girl's Rule and shares her Stylish Thoughts with you today and I particularly love her body positive messages. You can also find her on Instagram and Youtube.
What is the secret to great style?
So, to me, style means you feel comfortable in what you're wearing and it feels authentic to you. If it doesn't feel like you, you will not look comfortable in it no matter how stylish or how gorgeous the color. Also, no waistband dents. Really, so many women are soft in the middle and they're wearing something that is tight in the waist (jeans, skirt, undies) and it gives you that dent in your midsection and just looks like your clothes don't fit. Of course, most clothes are designed with a smaller waist than hip width, and that's how they stay on, but most women aren't built that way. Say no to pesky waistbands!
What is the one thing you would spend a lot of money on?
Hmmmm, well, I don't like to spend a lot of money on anything but I think I'd say a classic purse because you can wear it with every single outfit. And a good fitting bra. For all the same reasons as the purse!
What is the one thing you wouldn't spend a lot of money on?
Sunglasses. They will be lost quickly.
What are your top tips for looking stylish when travelling?
Well, I am the worst packer ever so I end up with clothing I never wear and I wear the same thing over and over, so with that said, I'd say soft, comfortable black pants and a big scarf. I choose comfortable shoes over style every single day because who wants to go to Paris and not be able to walk around because of blisters and swollen feet from stylish, yet uncomfortable shoes?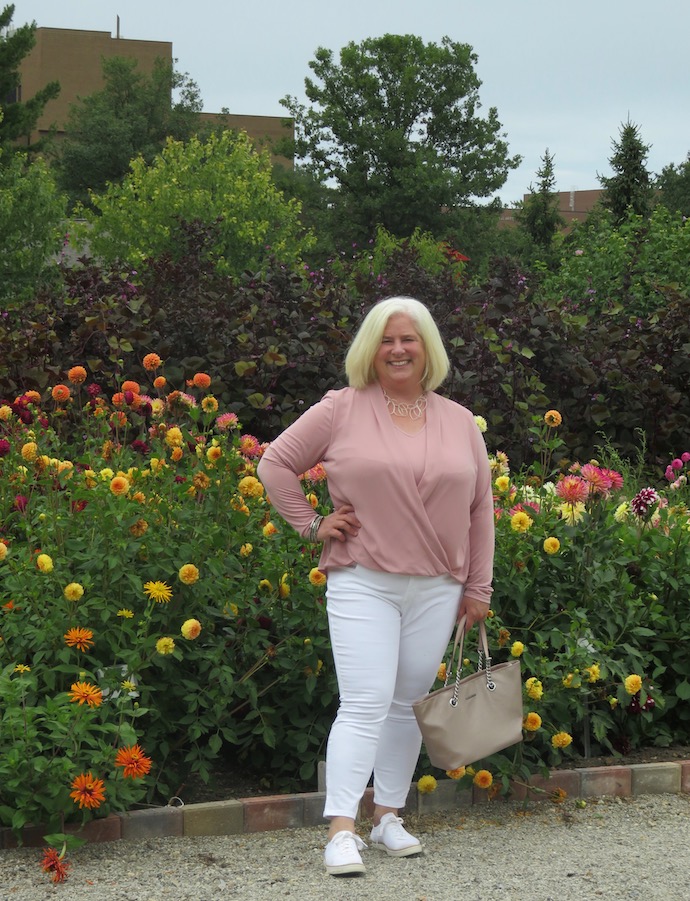 What's the secret to looking polished?
Earrings, lipstick and up-to-date hairstyle. If you're still wearing the same hairstyle you had in high school then it's time for a fresh change. Earrings mean you took a little time to add some sass and lipstick is a universal make-up product that doesn't age you (like some of those eye makeup tricks) and doesn't take tons of time to put on (lookin' at you foundation!).
Do you have a signature piece or style?
I'd say wearing a "third piece" is part of my style. This means wearing a jacket or sweater over a top and bottom. This way you look more pulled together and have some coverage. Plus, the third piece is often very flattering to wear and fun to shop for!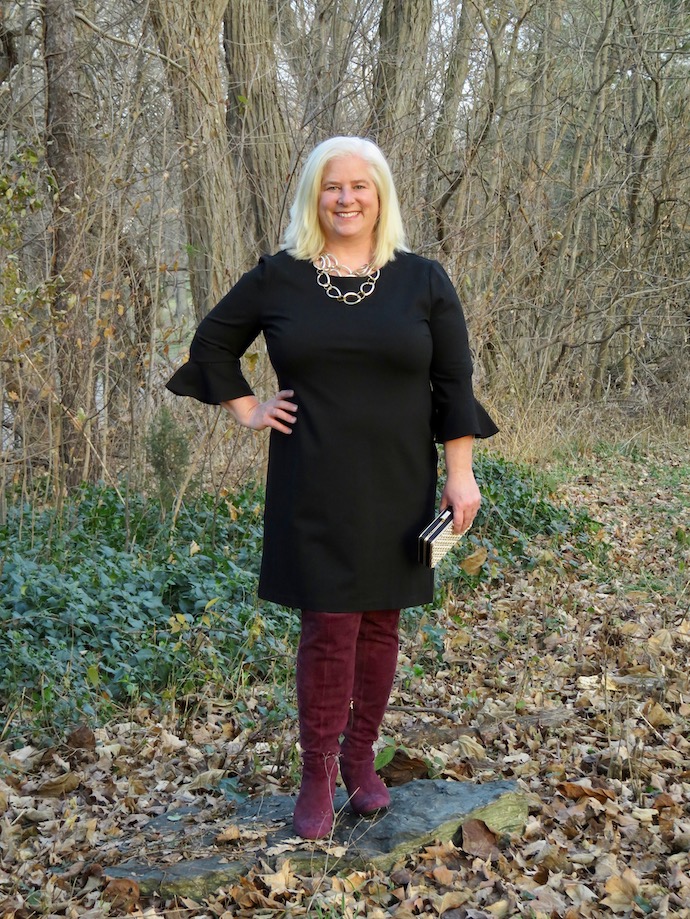 The one piece of advice most women need but don't get?
Get a good bra that lifts your girls from a professional fitter. No matter your size, you will look and feel better when you are wearing the correct size and you do not get good advice from the mall stores. Really!
What's the best piece of style wisdom you've ever received?
You don't have to dress like your mom dressed at this age and you don't have to dress the stereotypical way that is associated with your age or size. In fact, work to kill those stereotypes!
What is your favourite current trend?
Casual shoes (like sneakers or kicks) with dresses. That way you can wear your favorite dress without painful high heels and you don't have to wait for a more formal occasion to wear that dress. It's very fun and freeing to do this!
What's your favourite short cut to style?
Tall boots. They up your style game really quickly. Also, swapping out those black pants for a black skirt takes it up a notch really easily and the skirt will still go with all of your tops you already own.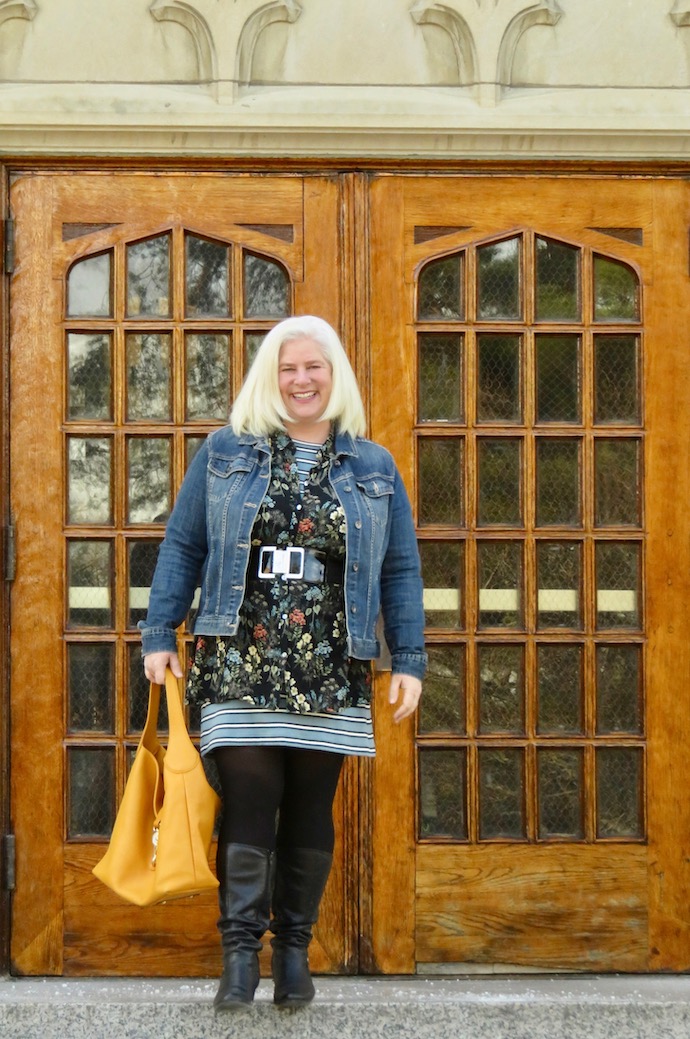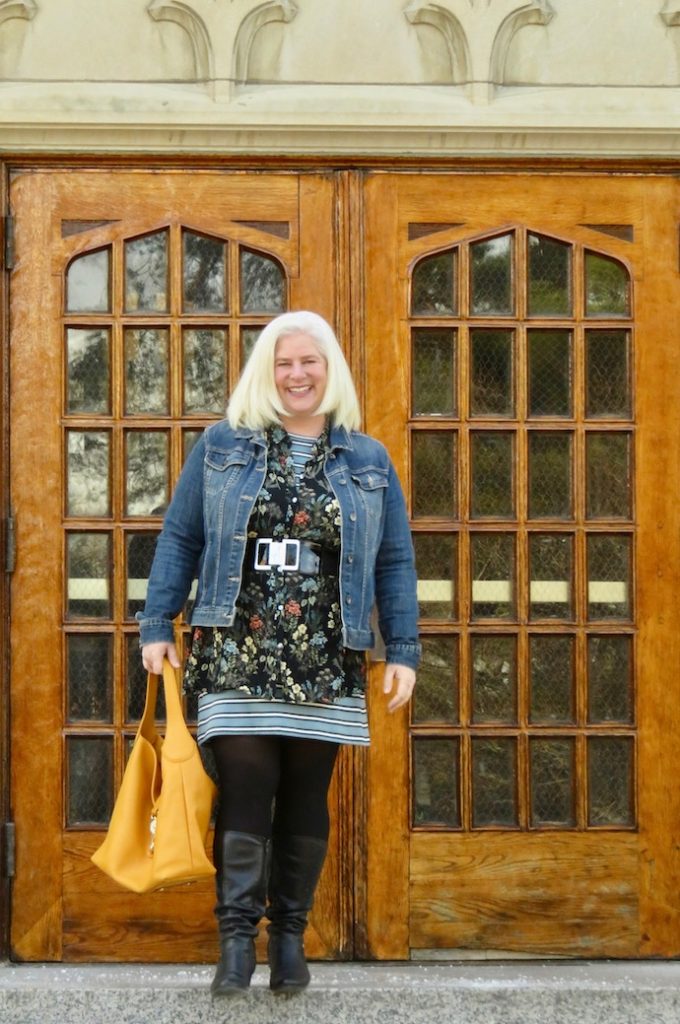 What are your favourite websites
Other bloggers who are rockin' plus sizes and midlife are: fashionschlub.com, dimplesonmywhat.com and grownandcurvywoman.com
How would you describe your personal style?
Sassy and fun.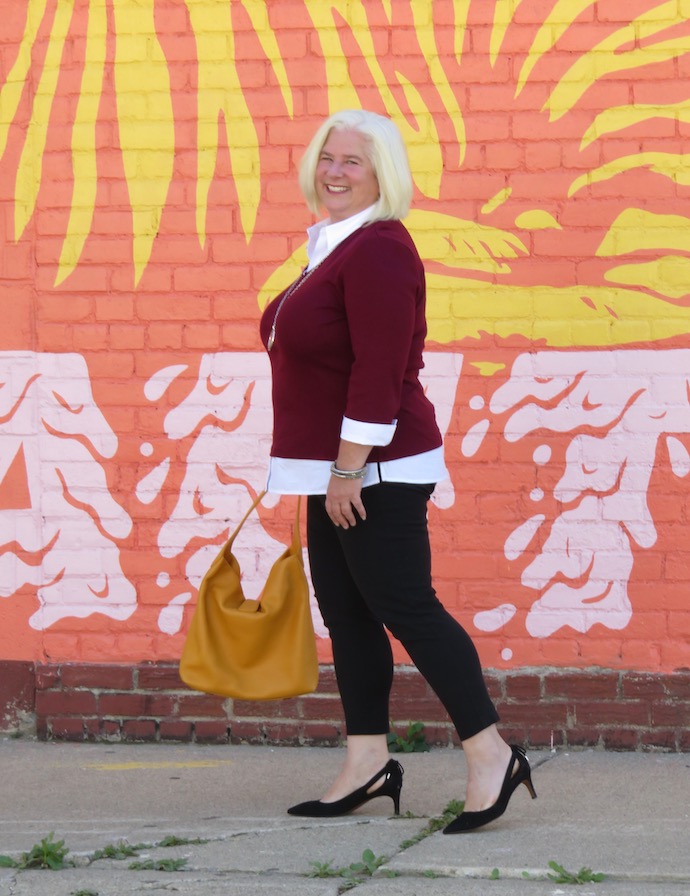 Who are your style icons?
As an apple-shaped woman with a big midsection and big bust, there are zero style icons who have my shape and the ones that are similar (Oprah, Melissa McCarthy) are often wearing that style of the big belt right below their bust to "give them a waist" (even though it's really, weirdly high?) so I don't have any. Thin women do not wear clothing the same way as robust women so it is a complete waste of time to see what celebrities or other fashion folks are wearing. I'm my own icon!