It's now three weeks since I had my bunion operation and am continuing to recover slowly but surely. Still needing to keep my foot elevated as much as possible, but can get around more than I have been. I'm still sleeping with my foot out from under the covers (if it was winter I'd do as the nurse suggested which is to buy a cat house and sleep with my foot inside it) as having anything pressing down on my foot is uncomfortable still. Fortunately, the weather has warmed up enough (and my peri-menopausal night sweats mean I'm not cold in bed) to allow me to do this.
Now dressing in a moonboot or post-operative shoe is a little tricky at times, so I thought I'd share some tips if this is something you may need to do sometime in the future.
What to Wear Immediately Post Surgery
So, for the first couple of weeks, you're not allowed to take off your post-operative shoe and this means even getting out of the hospital gown into your own pyjamas is tricky. So either choose to wear a nightie or get pyjamas with really wide legs so you can it the shoe + big bandage through the leg. Not something I'd thought of, but fortunately I had brought PJs with a big enough leg opening to do this.
Dressing in the First 2 Weeks After Bunion or Foot Surgery
So you have this massive bandage on your foot and then the post-operative shoe and you need to be able to put your clothes on without taking the shoe off. Originally I thought I'd just wear my athleisure leggings as they're comfy, and then I realised that the leg opening was just too small to fit over my shoe. What to wear?
Wide leg trouser
Trouser with a stretchy opening that will fit over the shoe
Dresses
Skirts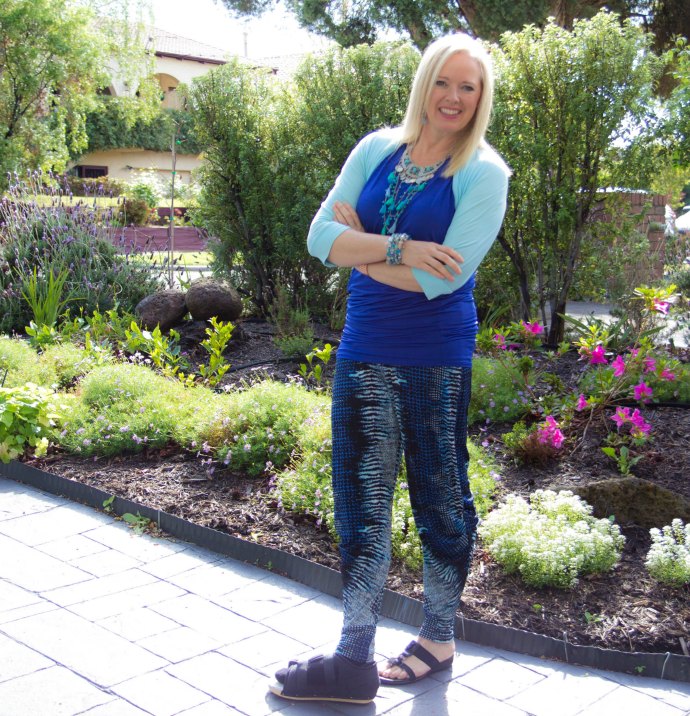 For the first two weeks of lying around (and really you should be lying around) you want to be comfortable, so I found that some harem style pants in a soft stretchy fabric that would stretch over my shoe worked well.
After 2 Weeks Post Bunion Surgery
I was now allowed to take the shoe off to shower and to get dressed, making the whole "what to wear" issue so much easier. But, wherever I was, I still need to be able to put my foot up, which meant either pants or voluminous skirts or dresses are required.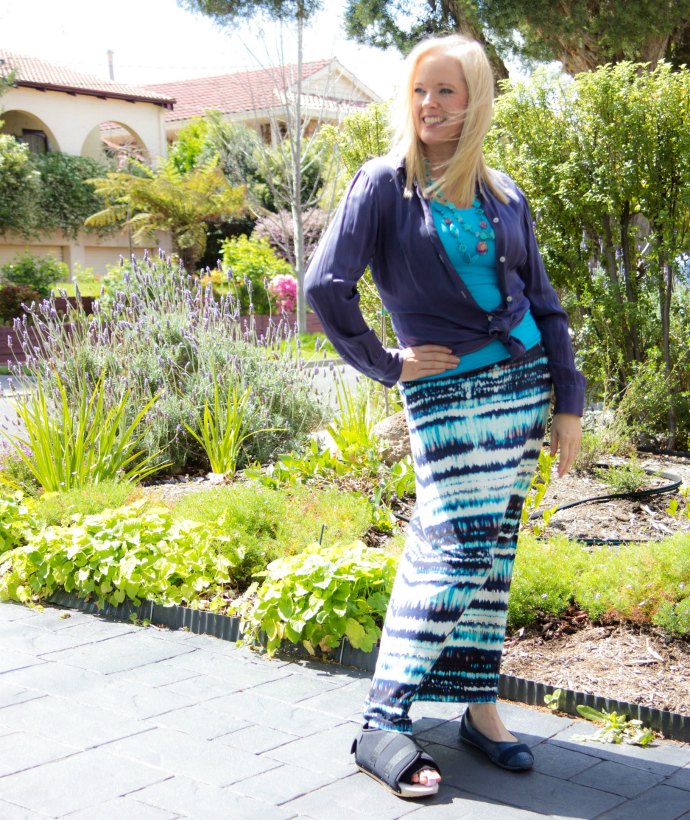 Now there is no way of making that post-operative shoe look glamorous, or even a tiny bit stylish, it is a big black clumpy thing, but if I'm out to make it less obvious, a maxi dress is a way to go.
So I can now wear any sort of clothes I want as I can slip anything over my foot, but it's more a matter of what's comfortable or practical day to day.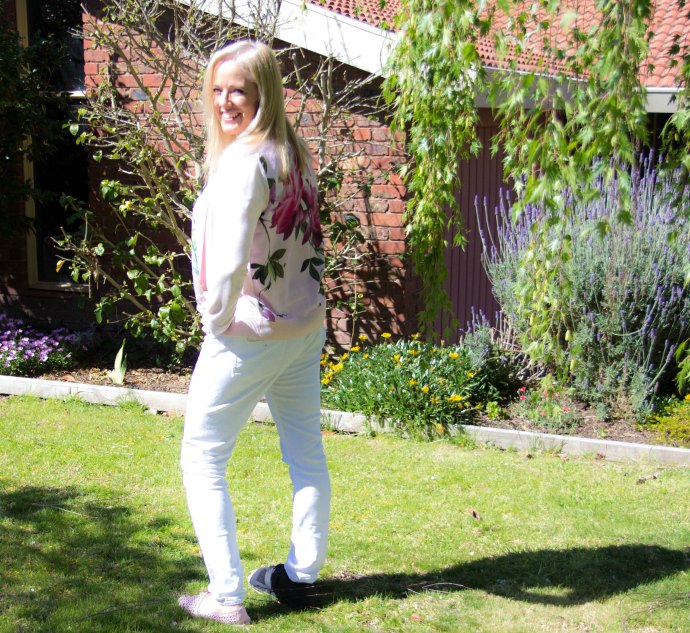 What Shoe to Wear with a Post-Operative Shoe
So that you don't end up with a sore back from having uneven hips, find shoes that have a similar height sole as your post-operative shoe as this really does make getting around more comfortable as it means you limp less.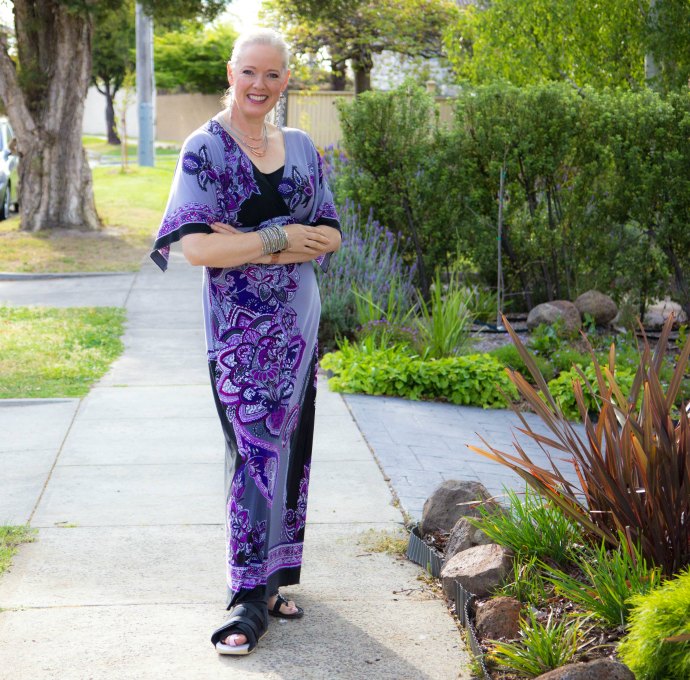 I've found that a sneaker has too thick a sole, but I've got some sandals and flat slip-on shoes that are around the same height and provide good options.