One of the delights of London is the Victoria and Albert Museum (also known as the V & A) which always has a fashion exhibition to enjoy.
https://www.youtube.com/watch?v=1PaCzbe_gsU
Currently (and running until 27 January 2019) is the Fashioned from Nature exhibition, a fascinating look into the influence of the natural world on fashion through history to the present day.
Having done some shopping trips with clients while in London, I've noticed that floral prints are "the" print of 2018. And that's no surprise really as florals have always been around as we find nature beautiful and have been embellishing our clothing with nature-based motifs for centuries.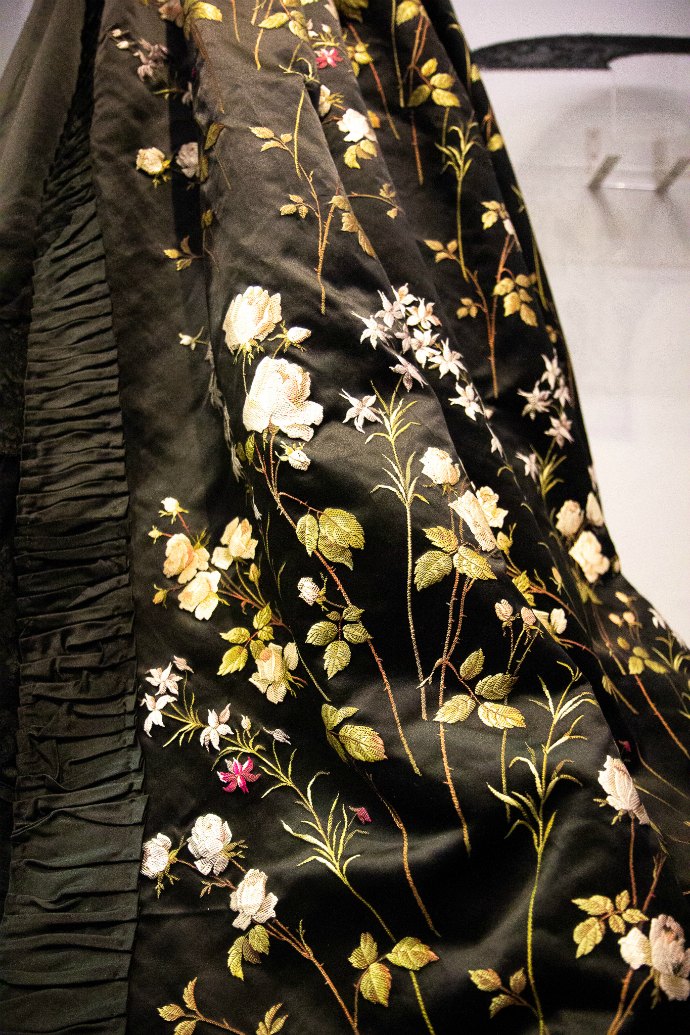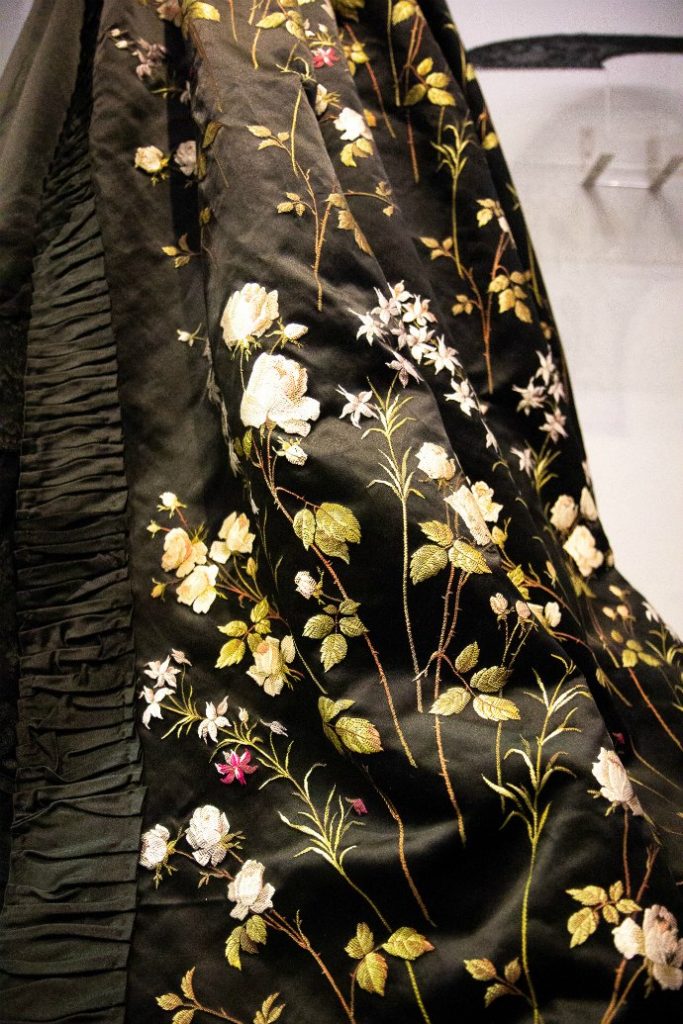 Stunning hand embroidery has been used to replicate natural elements.
And here (below) is an example of a modern floral by Christian Dior. Dior loved gardens and he spoke of creating "clothes for 'flower-like women, with rounded shoulders, full feminine busts, and hand-span waists above enormous spreading skirts." He turned his models an clients into living embodiments of flowers.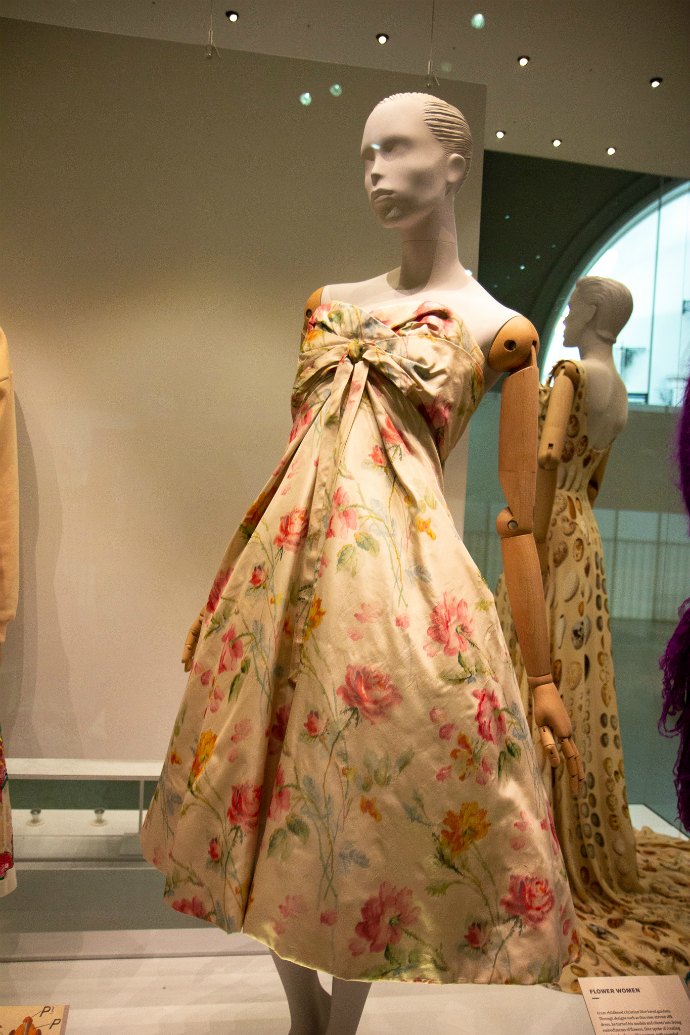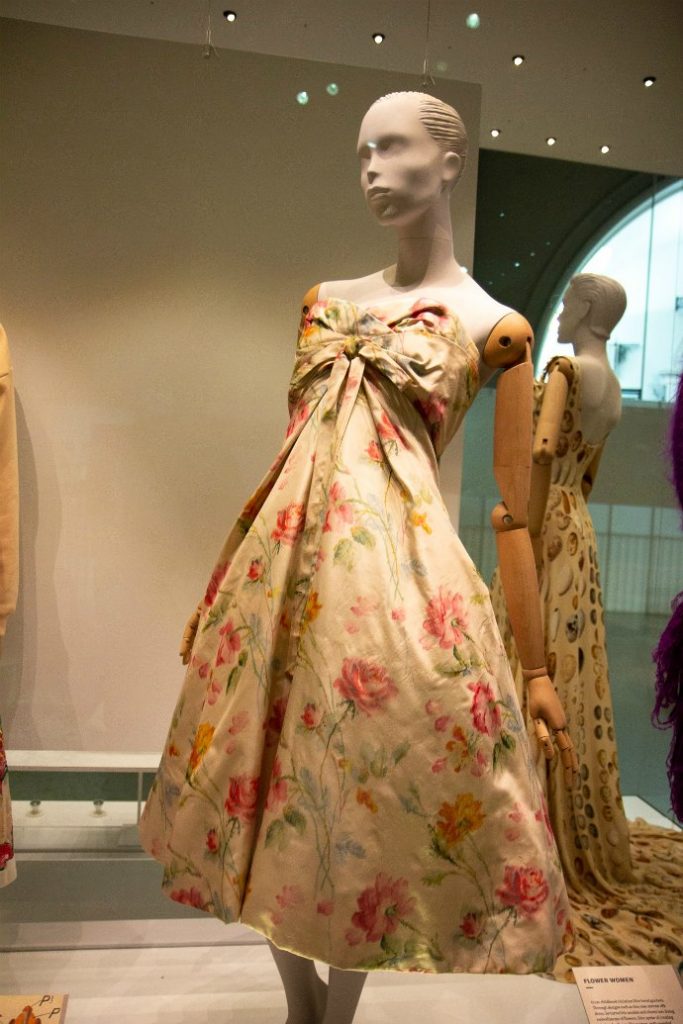 In the 17th an 18th centuries, clothing was made by hand out of fabrics created from natural materials. Derived from plants and animals, silk, wool, flax and cotton were the most important fibres.
With the rise of the steam engine and rising incomes meant that more people could afford small fashionable luxuries that were imported from around the world – Africa, Asia and the Americas. It was an age of great technological advances and scientific discovery. New inventions led to the mechanisation of the textile industry which changed the world of fashion.
This exhibition shows just how we've used natural materials in creating our clothing and accessories (from the different dye colours available from natural sources.

Some are easy to find and make, whilst others are much tricker (which is why until the development of synthetic dyes, purple was such an exotic colour.
In this 18th Century book of fabric and colour samples, you can see the much more limited range of colours available in the available wool twill fabric that was more common at the time.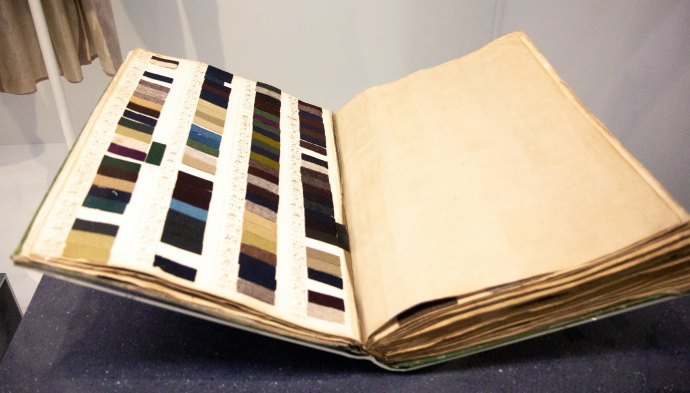 To the elements of nature, we embellish our garments and accessories with (below a hat decoration).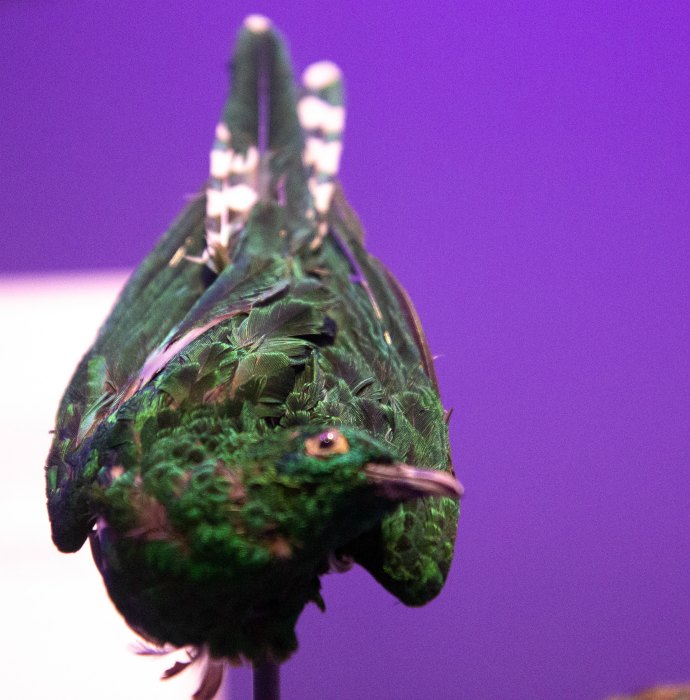 To the natural materials (such as bone) that have been used in the construction of garments and accessories. Here is an X-ray of a corset.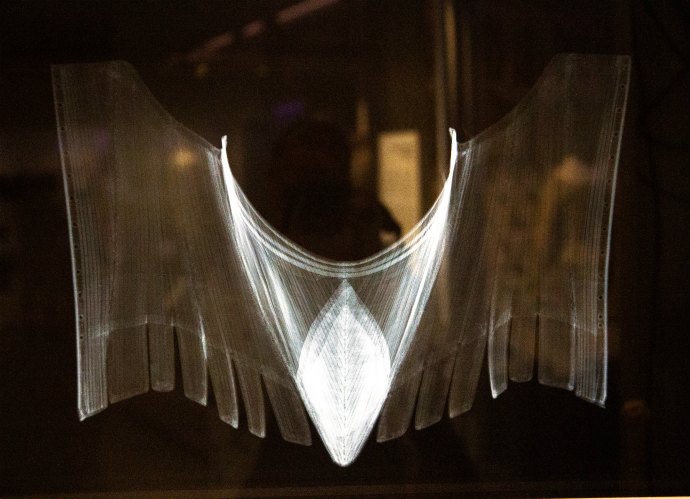 And an X-ray of a hat.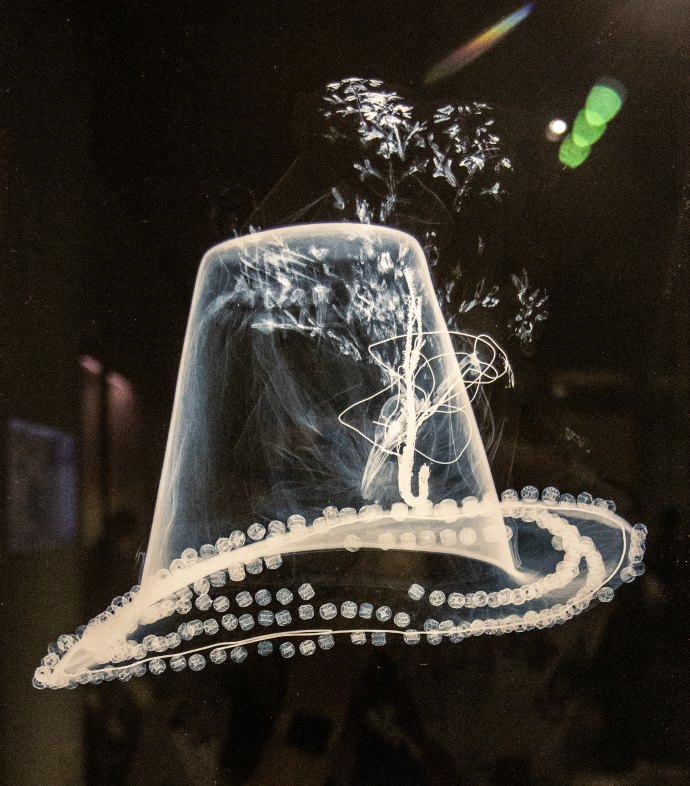 And here in a traditional walking dress skirt and jacket, you can see some of the construction elements were included.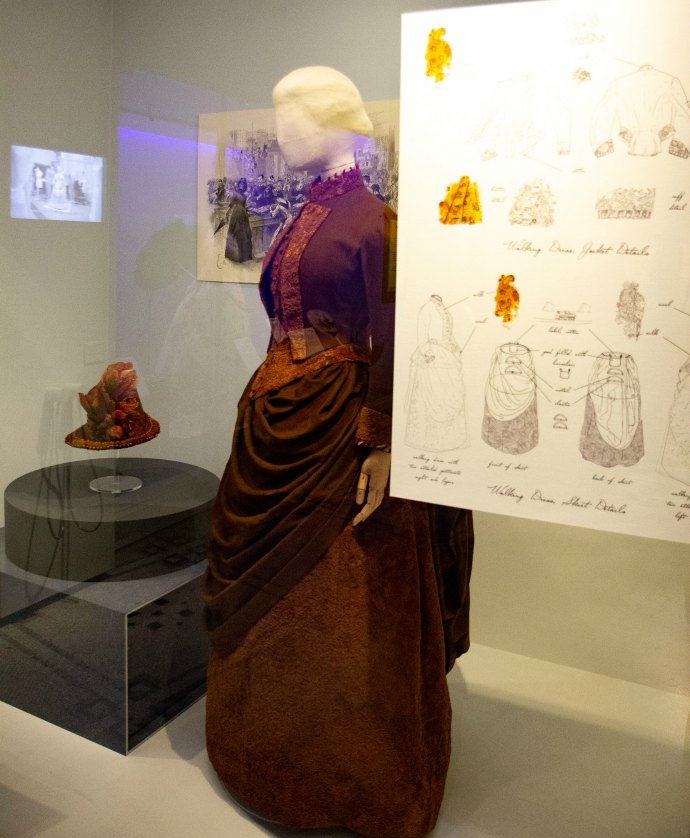 Here is a closeup of the detail.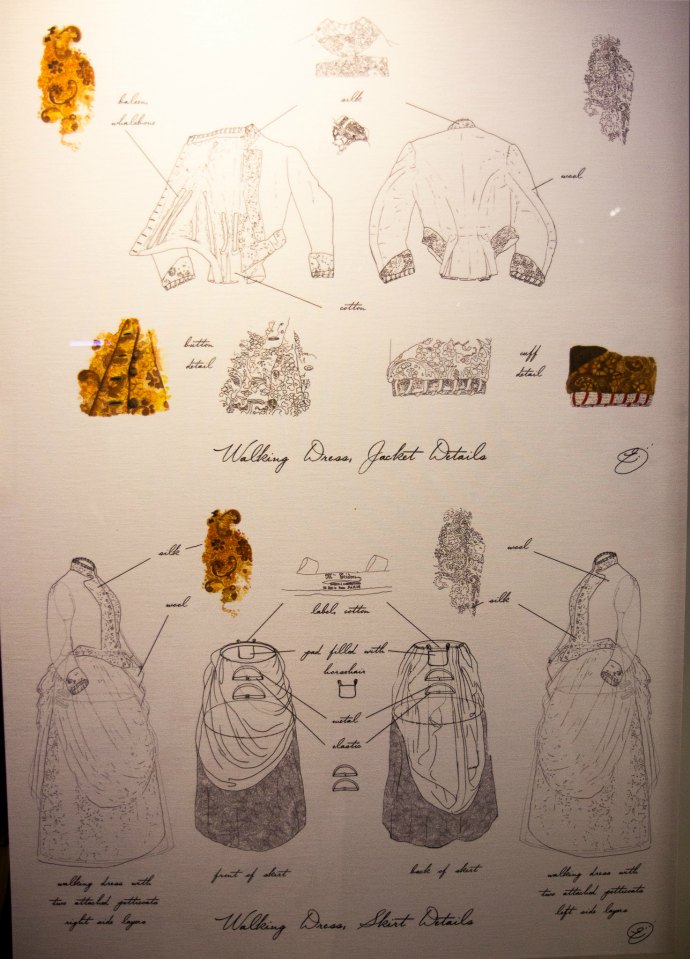 Many modern designers have embraced nature in their design (this Gucci bag from a 2017 collection).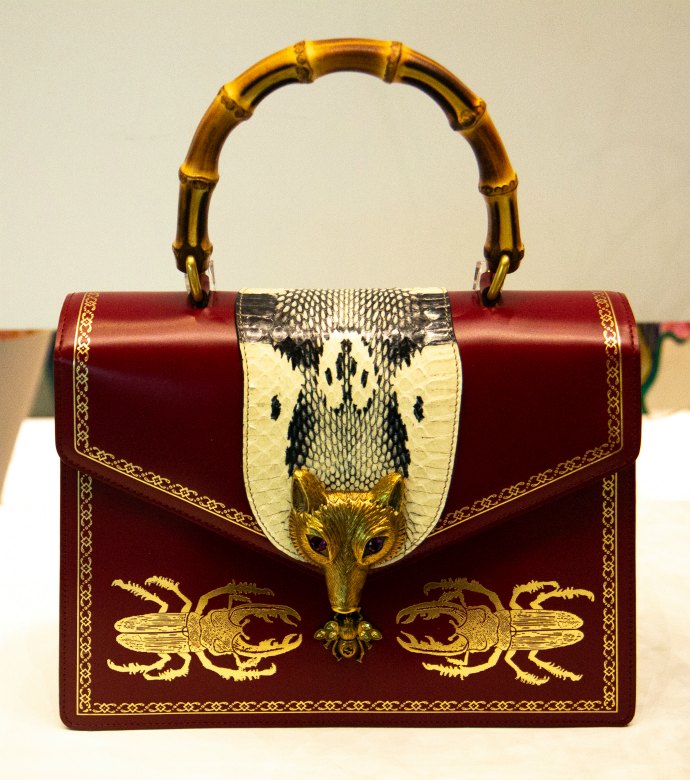 This Gucci handbag reflects designer Alessandro Michele's love of the natural world. Its design includes a fox and two male stag beetles. The beetles are drawn from Thomas Moffet's Theatre of Insects (1634), a sourcebook of the kind that inspired some of the 17th-century textiles also seen in the exhibition. The bee motif is from Michele's Gucci Garden whose flora and fauna are based o earlier design in the company's archives.
Feathers have long been used as embellishments in fashion.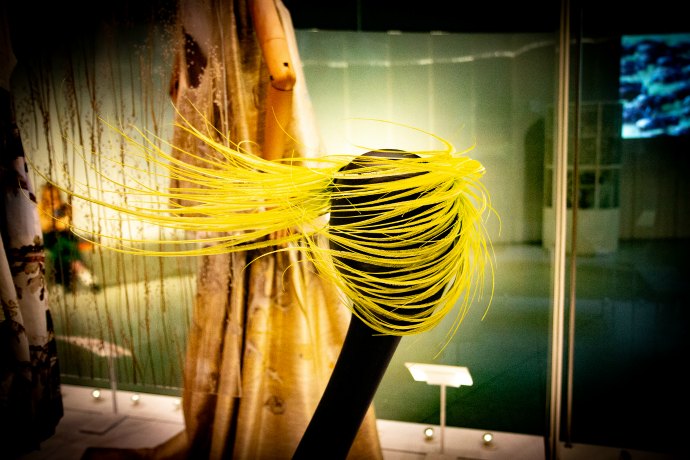 With the rise of awareness of ethical fashion and environmental damage that occurs in the name of fashion, designers are now finding sustainable alternatives to using natural materials sourced from animals and birds.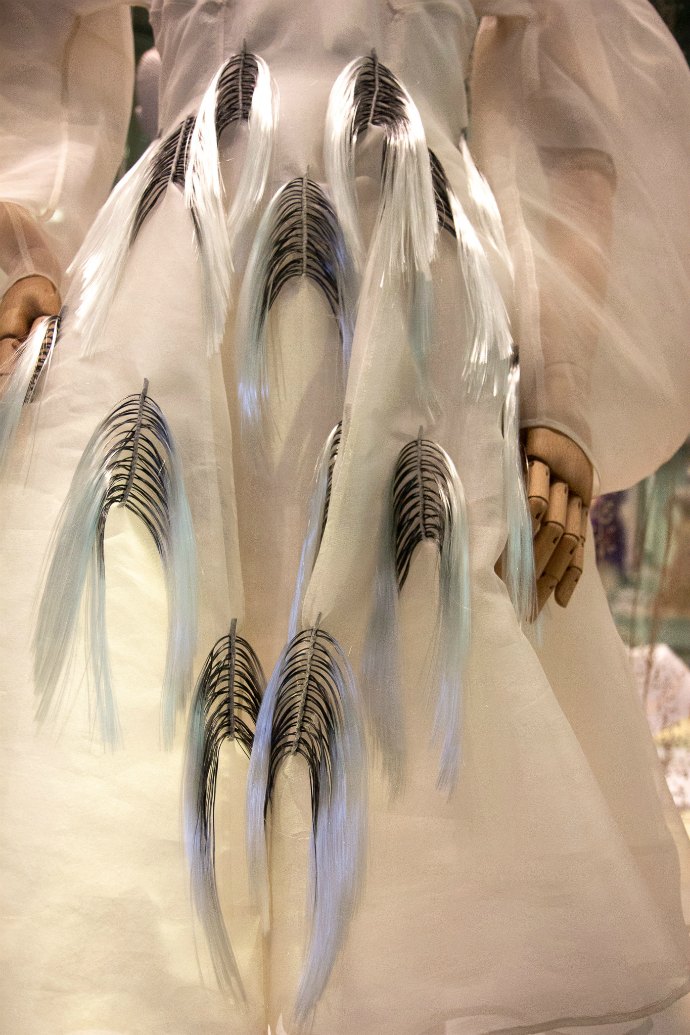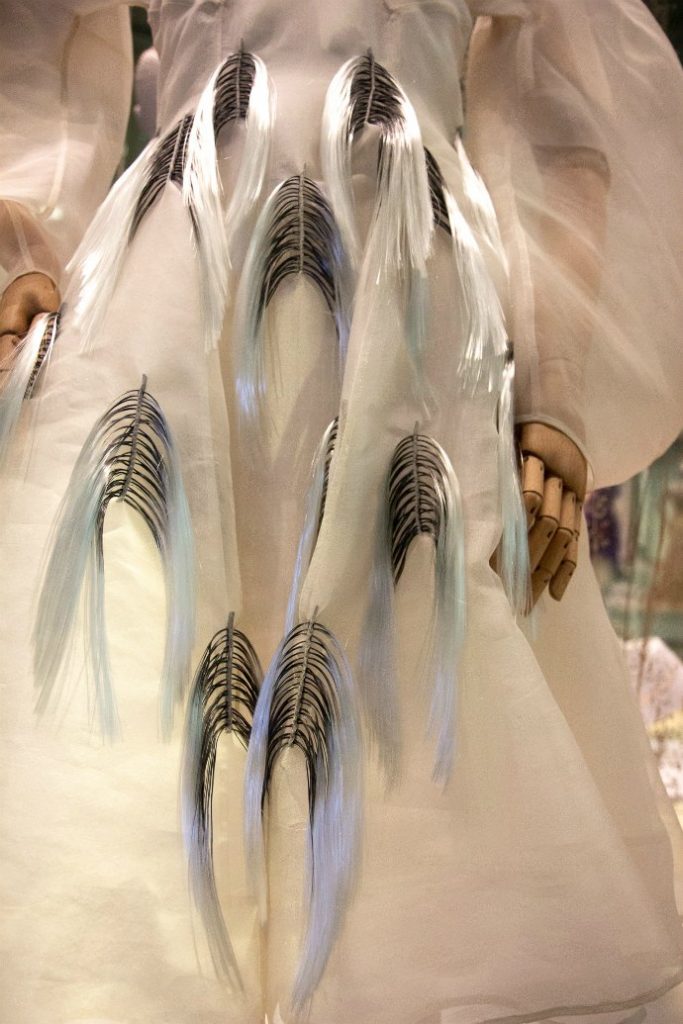 Naomi Bailey-Cooper uses unconventional materials with unusual textures to create new forms of adornment. Inspired by feather and fur embellishment she has threaded spun glass through strips of wild rubber, which she has attached to a dress of ahimsa silk organza.
Ahimsa stands for "non-violence". It's a more humane method of obtaining silk where the silk is extracted after the silkworm has emerged from its cocoon.
From the past centuries to the current day, nature is used to make and decorate our clothing and accessories.
If you can make it to London do drop into the V&A to enjoy this exhibition.