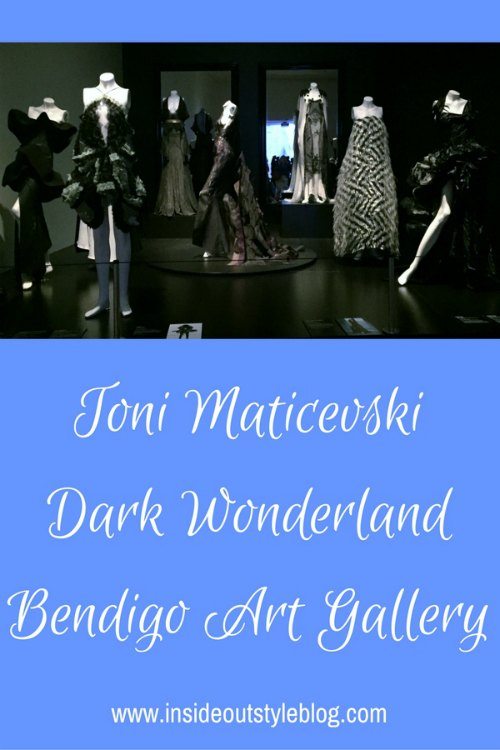 Bendigo Art Gallery has been making a name for itself these past few years amongst the fashion lovers of Victoria as it puts on fashion exhibitions of the highest calibre. Their current exhibition does not disappoint and is a must-see for anyone who loves fashion as art and theatre or sewing.
Recently I went to Bendigo to speak at an event, and decided to go up early in the day so I could see this amazing exhibition and then share it with you here.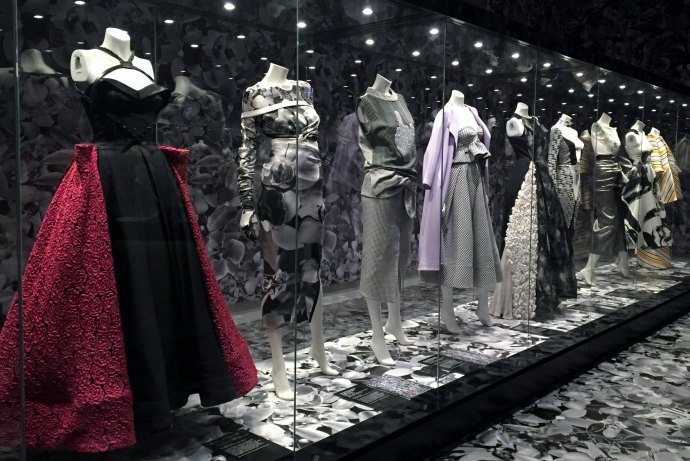 The current exhibition Dark Wonderland features the genius of Toni Maticevski, and Australian fashion designer (and I personally think one of the most talented out there).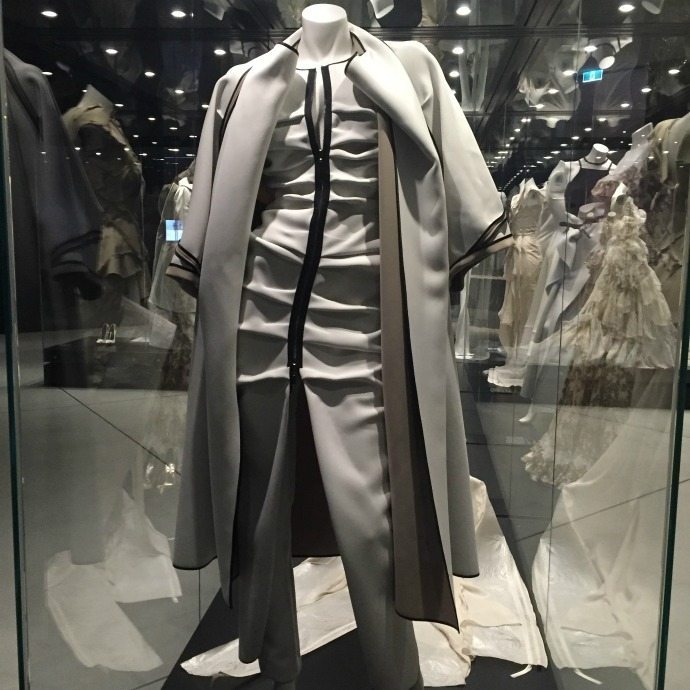 Maticevski studied Fashion Design with Honours at Royal Melbourne Institute of Technology (RMIT) then upon graduation moved to New York to work with Donna Karan, then onto Paris to work at Cerruti womenswear before returning to Melbourne and launching his own label in 1999.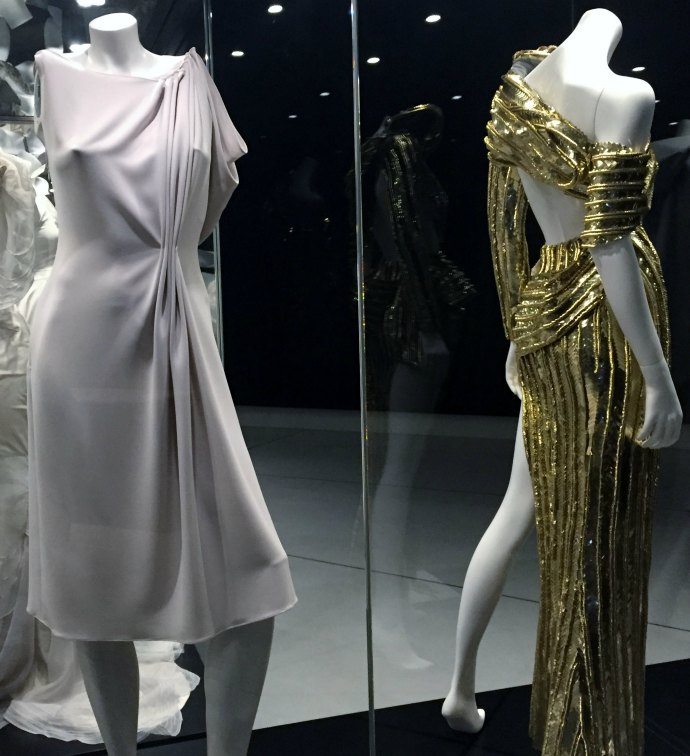 This exhibition shares his processes and thoughts and highlights his incredible garment construction techniques. His ability to push the possiblities of fabric and construction is mesmerising and it is this thread that weaves his work together.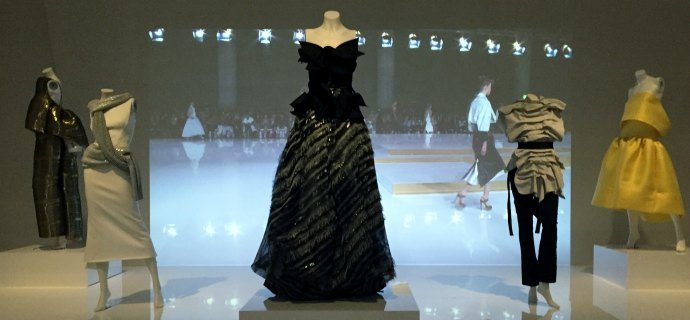 These photos do no justice to his incredible skills. The joy of this exhibition is getting close up and really seeing how the garments are constructed, the exquisite detail and craftmanship that has gone into them.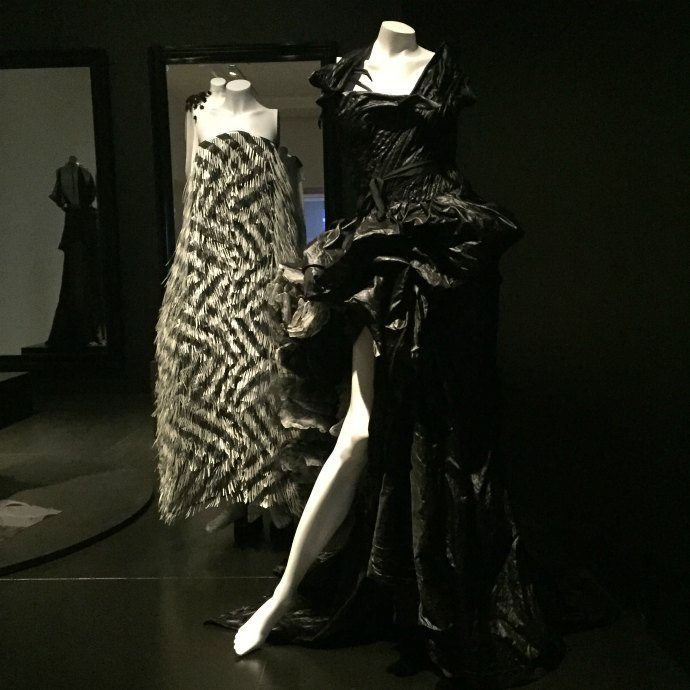 He now dresses women who appreciate his creative genius, including Princess Mary of Denmark (who is Australian) and this dress, she wore to Prince Henrik's 80th Birthday celebrations is featured in the exhibition.

You can also enjoy seeing Toni's design ideas in his notebooks and drawings.