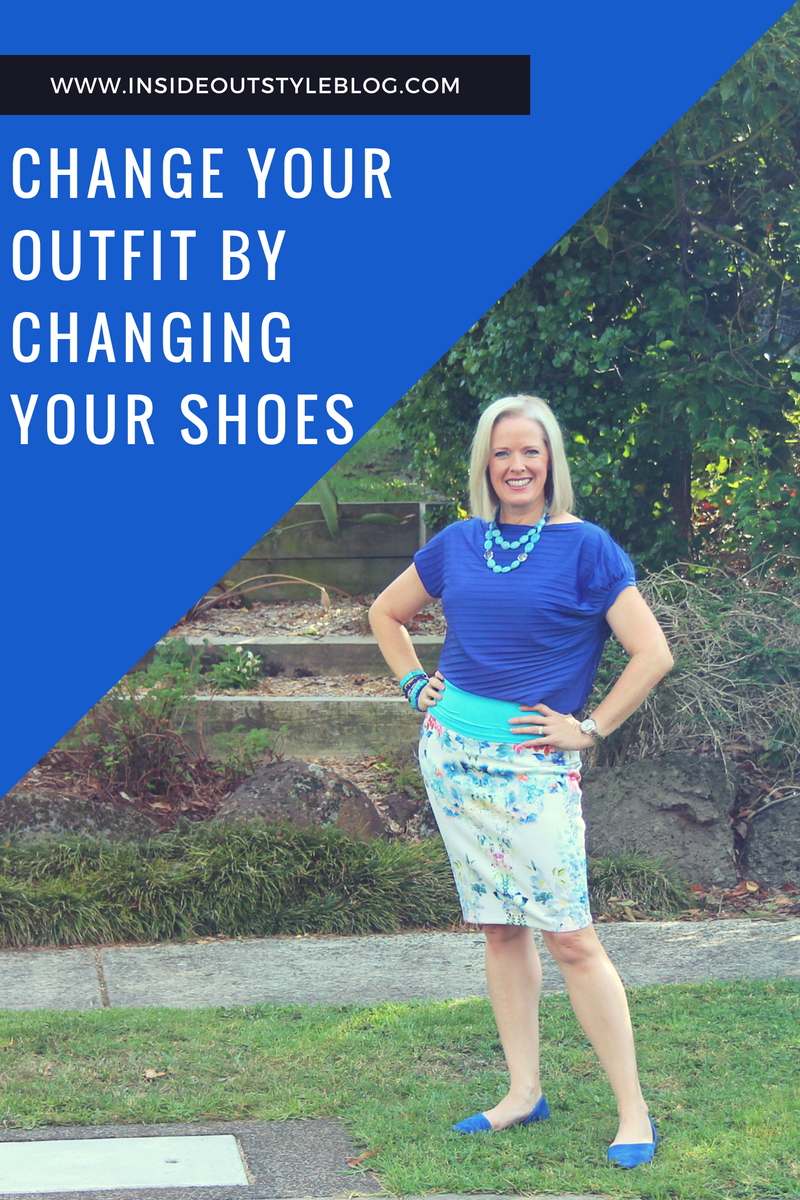 One lovely reader recently posted on a super old blog post (but still evergreen) on how a simple pair of shoes can change your outfit, and asked me if I could do a similar post with skirts (as she's not a pant/jean wearer).
Trawling through my archives of outfits I came across this leopard skirt styled in two very different ways. Yes the tops are different, but the shoes are the final touch that dress it more smartly (as with these knee high boots), which put this outfit's level of refinement into the smart casual camp.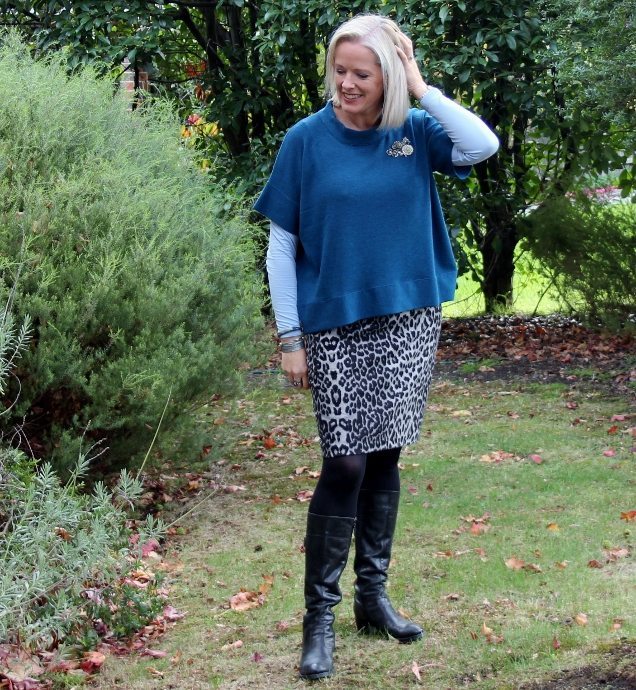 Or change of shoes to dress the outfit down to casual.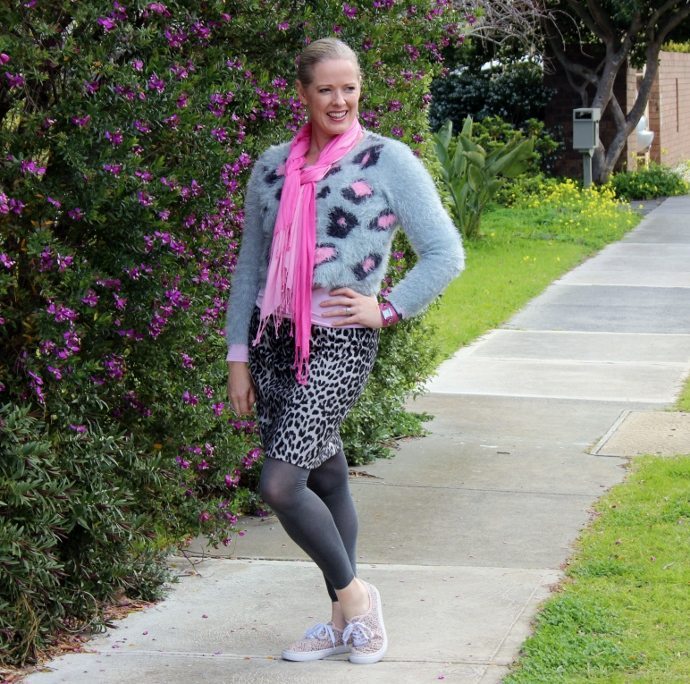 Now these sandshoes really make the outfit way more casual. Even though I'm wearing a pencil skirt, which could easily be dressed up to look much more formal and 'office' appropriate. The sneakers really lower the level of refinement to casual.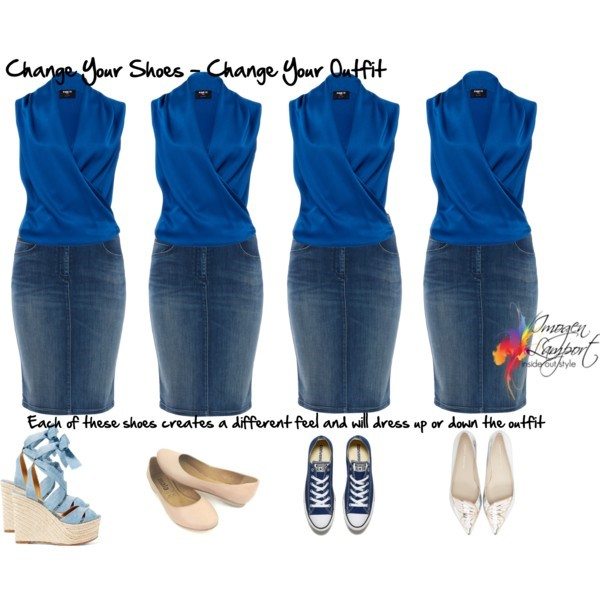 So how can you change our ouftit by changing your shoes?
Heels are more formal than flats.
The thicker the sole, the more relaxed the shoe is
The more of your toes you can see, the less work appropriate the shoe is
You can create a foot focus with a coloured shoe
You can make your legs look longer by blending the colour of your shoe to whatever it's next to (skin or hose or pants colour)
You can express your personality through the shoes you choose.