There aren't too many people who have a mobile phone that is just for making telephone calls (or texting) anymore (my kids laugh can't believe you could ever have a phone that is just for – well calling people!). These days they are mini-computers in your pocket or handbag and have a life far beyond simple telephony. Now you can download millions of apps to make your life better in some way or other. I thought I'd share with you some of my favourite health apps that I use regularly.
Jawbone UP2
You may have noticed in my outfit photos that I wear a fitness tracker every day. At the moment it's a Jawbone Up2 and I chose it because I like it's sleekness (it's so easy to hide among my other bangles/bracelets), it's slim and you can get it in a range of colours (not just black or some really bright colour in a nasty rubber that are hard to disguise).
It tracks my sleep patterns as well as my movement during waking hours It has lots of little inspirational reminders to help keep you motivated. You can set sleep and activity goals to help keep you motivated.
You can set little alerts. I have one that goes off 10 minutes before my alarm (I never press snooze). I also have an idle alert set so that when I'm sitting here in front of my computer for too long (I have it set for 45 minutes), it will buzz me and remind me to get up and move, even just to go downstairs and grab a glass of water (or if I don't need to do that I try and do a plank for 30 seconds).
You can link it with other health and fitness apps, and I have mine linked to Runkeeper (which is where I track my walking and running activities).
For me, wearing a fitness tracker has really helped me become more mindful of what I do and how much or little activity I undertake. Working from home means that I can easily get up, walk into my office and sit down for 8 hours, then go back to the kitchen and have hardly moved all day. Knowing how little I've moved one day makes me more inclined to make sure I go for a run or walk the next day. I sure don't hit my movement goals every day, but it does make me more aware and mindful, which can only be a good thing.
Runkeeper
I mentioned this syncs with my Jawbone and tracks my runs and walks (and you can add other activities to it too). I've tried a few different running apps and have ended up sticking with this one as it has a great running program (I'm really trying to speed up my very slow running speed). You can get all sorts of programs delivered based on what you want to achieve, from novice through to marathon running.
When I started running again late October last year (I had to take 6 months off due to injuries – one of them from wearing boots that were too tight around the ankle 3 days in a row), I chose the couch to 5km option and it has me doing 3 runs per week which have gradually helped me get slightly faster. I do believe I was made for comfort not for speed and will never be a fast runner. I figure that doing it has to be good for me, no matter how much I shuffle along rather than running like a gazelle around my local streets.
Yoga Studio
The older I've gotten the more I appreciate the great results you can get from yoga. Not only to help keep me more flexible, but also to reduce back pain. I'd never had a back spasm in my life until a couple of years ago, and now they happen more frequently. Knowing that I can fix them (and also stop them from happening) by doing some simple yoga moves regularly really does improve my health, mood and outlook.
I love this app. It has 65 different programs you can download and do. From 15 minutes on specific body areas (such as for your back) to 45 minute workouts. They are also graded from beginner to advanced, so you can pick the level right for you.
Every movement is demonstrated as you do it (that's your teacher there on the screen). Sure I could go to a local class, but sometimes I just have time to slip in 15 minutes and this app allows that. The cost of the app is way less than the cost of attending one yoga class.
7 Minute workout
Want a quick but effective workout? This one has made my muscles sore on more than one occasion. If it's raining (I don't like running in the rain) or too hot (I also hate running in the heat) then this is a great way to exercise. I mean come on, everyone can find 7 minutes to exercise in their day!
It's a good whole body workout that will get your heart pumping and your muscles working.
Kettlebell lolo
A while back when I had been running for a while I gave up my gym membership. The extra time it took to get to the gym and back meant that I just wasn't going since I'd started running, which I can do leaving my front door. But, the downside of not going to the gym has been that I've lost a lot of my upper body strength. I was in Kmart with the kids and spied some kettlebells, and I'd heard about them being a great option for doing exercise at home, so I bought one. Well, it's been sitting on the floor near my desk for some time as I wasn't sure how to use it. I've downloaded and tried a few kettlebell apps, sadly many demonstrate how you hold the kettlebell or perform the exercise.
I like this app because you can choose how many kettlebells you want to use (1 or 2) and the length of the workout plus your level, and it has videos that walk you through each exercise as you're doing it.
Now I can tell you that after my first experience with a kettlebell workout (not this one) I walked like a pregnant cowboy for 4 days! It made me really appreciate that I do need to include some weight training exercises into my weekly workout routines.
Calorie King
There are many calorie counting apps around, but this one is specifically for the Australian market an includes Australian brands which makes it so much easier to determine how many calories you're really eating.
You can make recipes and then save them, and decide how large a portion you're eating. Then if you regularly make this recipe you can easily just find it and add it to your days calorie count.
I don't count calories too often, but sometimes I do (such as on days I fast and only eat 500 calories) or if I just want to discover how many calories are in something. A useful little tool to have on your phone.
Mindfulness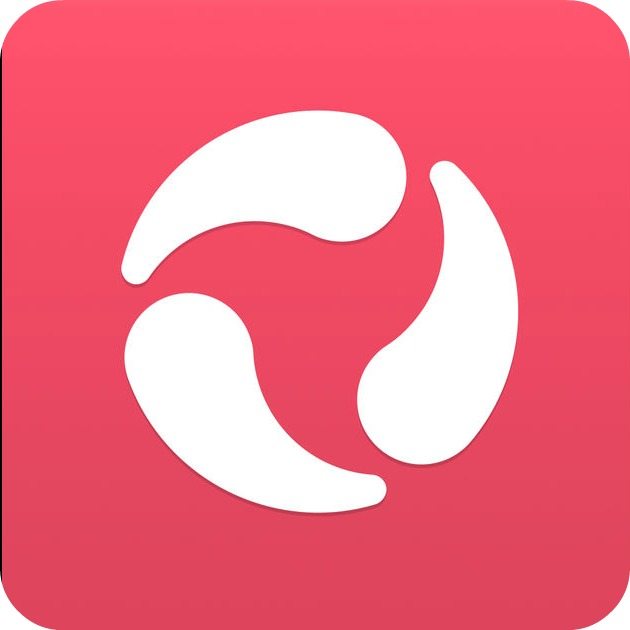 There is so much going on in my brain, sometimes I need to stop and pause. I have found the Mindfullness App from Digipill to be a useful antidote. Ursula James who is a clinical hypnotherapist as a very soothing voice and I feel refreshed after listening to this.
Do you have any favourite health or wellbeing apps that you find useful? I'd love for you to share them here in the comments so we can all go and try them out.