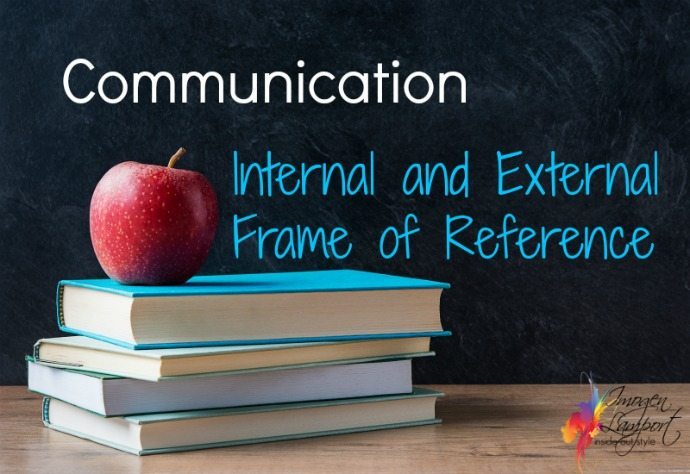 When I was a teenager my parents wanted me to be a musician or an architect. They were the two professions my parents had decided were right for me (without asking my opinion). Instead I went and did a degree in communications (even though they tried to talk me into their desired professions). I did what I was interested in, not what they wanted me to do. One of my best friends did a degree in economics, not because she was interested in economics, but because her parents wanted her to do that (they were also economists). We had opposite frames of reference.
How do you know if you've done a good job with something? Do you ask for feedback from others, or do you just have an innate sense that you have?
If you ask for feedback, you most likely have an external frame of reference. You prefer to be told feedback from others and are more externally motivated, liking to have a team around you who work with you and guide you in your work and life.
If the answer was "well I just know" then you are most likely to have an internal frame of reference and are self-guided in work and life, being your own authority figure.
Your frame of reference relates to how you determine your needs and desires as well as how we determine our success.
Of course we may relate more to external frame in some aspects of our life (say with our work) and more internal (with your exercise regime). An external frame of reference is great in a learning environment.
I know I've got an internal frame of reference and it means that being self-employed is ideal for me as I don't need any authority figure to tell me what to work on, or the hours I need to work, what is well done and what needs improving upon. I've never worried about what my parents think, nor do I ask others opinions about what I should do. I just make decisions about my life and I'm self-motivated enough to follow through.
The only issue with having an internal frame is that people may see me as arrogant or I may miss something as I don't ask for other's opinions. It's important every now and again to ask how I can improve on what I do and not ignore the thoughts and opinions of others.
Now most kids start off with an external frame of reference as they ask for guidance in what they should do and need to be told right from wrong. Some people remain externally referenced and really need constant feedback from their boss and workmates to know that they are on the right track (by the way, if you have an internally referenced boss or workmates, they are less likely to give you that feedback you crave as they don't think about providing constant feedback as they don't need it). You may also prefer team sports rather than individual pursuits as your team mates let you know instantly if you've done well or not.
How can you tell if someone is internally or externally referenced? Listen to their words when you ask them how they did with something. Externally framed people will often as "what do you think I should do" or "what do you think my chances are" etc. They will ask your opinion often, they are also more likely to offer feedback to you without being asked their opinion.