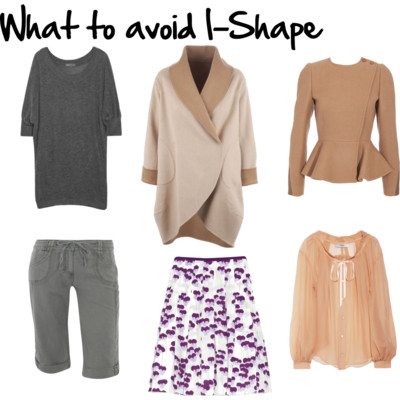 1. If you choose to wear anything that is boxy or baggy, without belting, it will overwhelm your figure.
2. Large scale clothes with no shaping will make you look like you're dressing up in your parents clothes.
3. Very tailored shaping such as peplums that you just can't fill out won't work for your body shape.
4. Long slim shorts can emphasize your slimness and make you look mannish.
5. A-line skirts that flare from the hips can emphasize very slim calves and legs and make them look stick like.
6. Soft fabrics like chiffon will emphasize any boniness and not fall well over your shape.