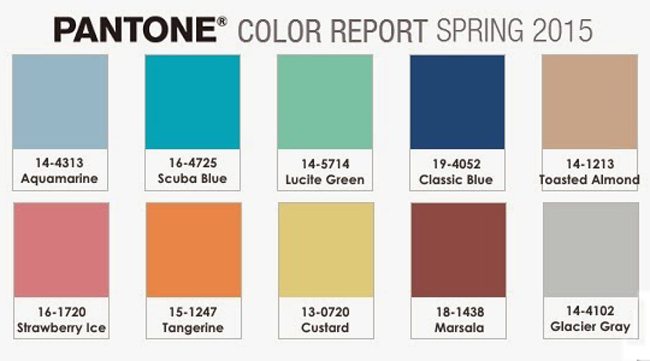 The Pantone colour forecast for Spring 2015 (first half of 2015) is a muted palette in general. It's good as in general, there are more people who need more subtlety to the colours that suit, than those who are after the brights. We've just had a couple of years where there have been way more bright colours available in stores, than the softer smoky ones, so if your ideal palette is more subdued, then it's time to look at shopping in 2015 and updating your wardrobe.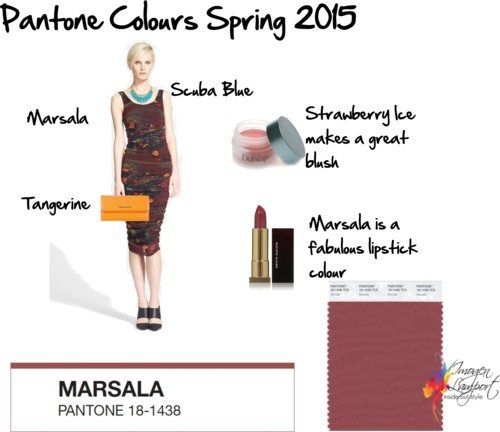 Marsala is considered to be the "colour" of the season. I'm sure it's a colour that will appear in a number of guises, from a soft oxblood red type of colour through a myriad of reddish brown shades. It will pair back well with Tangerine, Strawberry Ice, Scuaba Blue and Toasted Almond which hit the buttons for those with a warm undertone.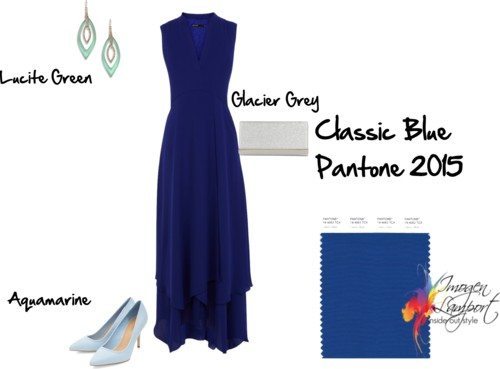 If you have a cool undertone look for Aquamarine, Scuba Blue, Lucite Green, Classic Blue (a great staple for your wardrobe) and Glacier Gray.
Hopefully we'll see some great crossover versions of:
Classic Blue
Glacier Grey
Scuba Blue
which work for both warm and cool undertones.