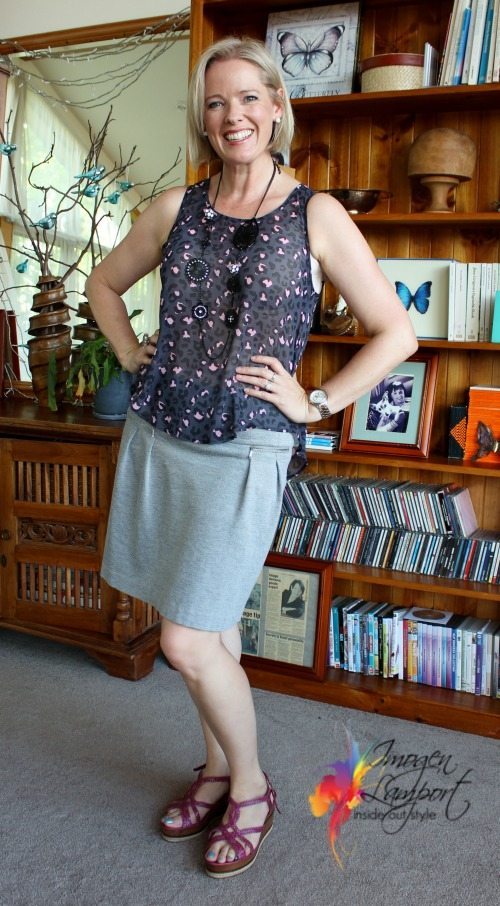 Hot day and I went to the National Gallery of Victoria to see the Jean Paul Gaultier exhibition (high recommended, post coming with photos). Top is from Target and skirt from Ojay.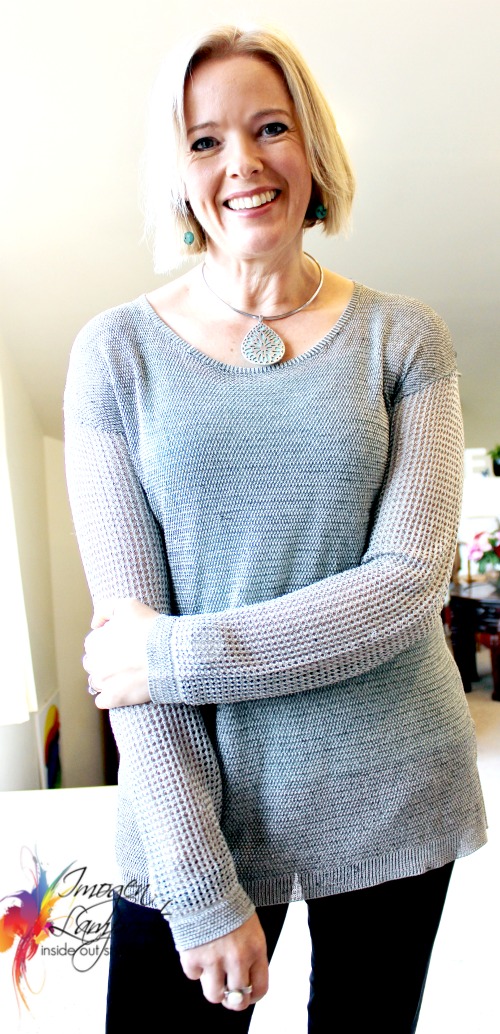 Cooler again so long sleeves came out. Working in front of the computer all day so in leggings for comfort!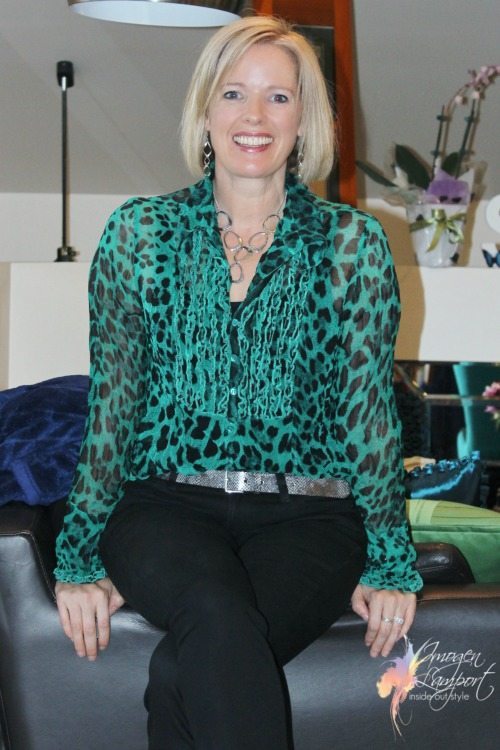 Busy day today with appointments so it took me til dusk to take a photo! This leopard green blouse is a few years old now! The silver belt is from current season Witchery and I"m wearing my trusty Calvin Klein jeans.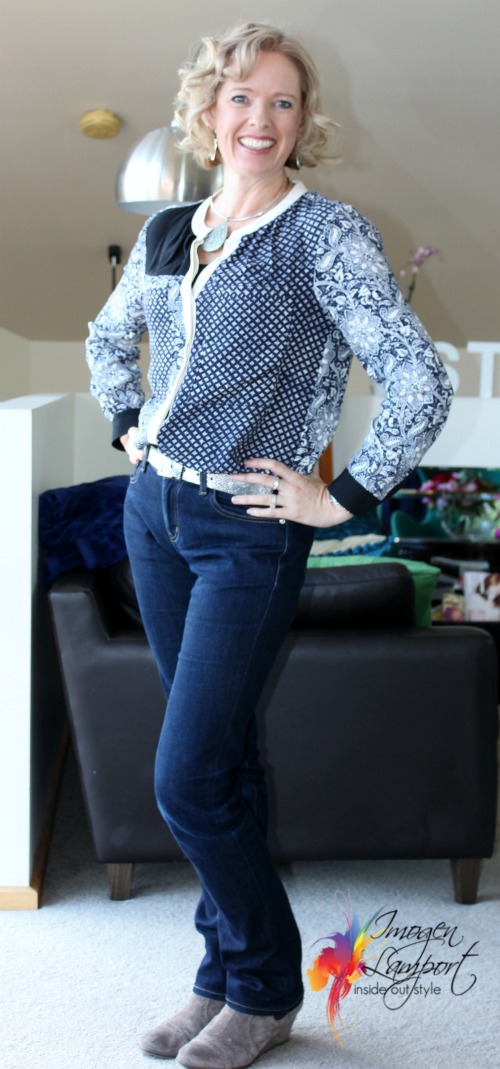 The curls are back (that's what I do when I can't be bothered to wash and dry my hair) thanks to my trusty VS Sassoon Curl Secret (it really is super easy, if you've ever wanted curls, then maybe get someone to get you one for Christmas!). Boots are from Hush Puppies and jeans from Uniqlo. I love this shirt, it's from Rebecca Taylor and I adore the colours and different fabrics. Mixing patterns the easy way!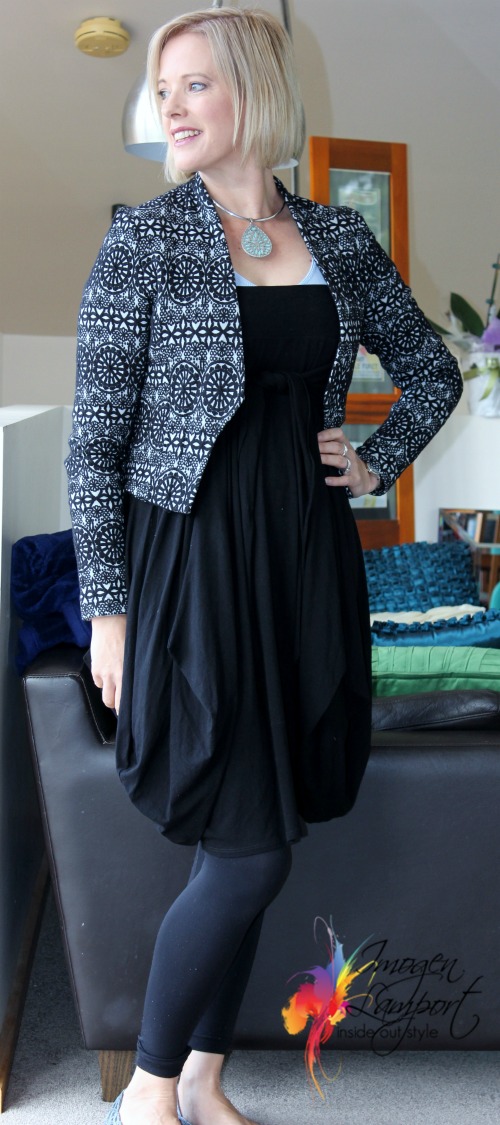 Did a colour analysis, so didn't want to be wearing much colour (keeping it neutral). This jacket is from Metalicus and super comfy. The dress is a skirt and I've had it about 7 years now! Can't see them but I'm wearing my mox shoes.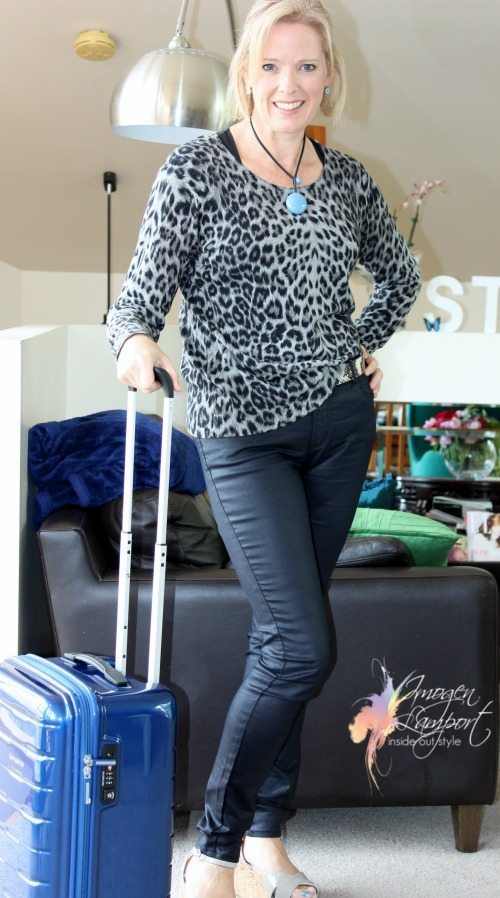 Getting myself ready for Dubai, starting to pack my fabulous Samsonite carry on (don't worry I'll tell you what I'm taking in a post next week). I like this leopard knit (from Big W – here is one similar) as it's medium contrast, rather than high, which suits me better these days, and even though it's darker, it helps to tie in my dark coated denim jeans.