Some necklines are made for necklaces, some are made for earrings only. When a neckline has some sort of embellishment like these, then there is no need to add more. These necklines are ideal for women who:
Have wide or short necks who don't want to add necklaces
Find wearing necklaces annoying or irritating
Don't like accessorizing (or are unsure of how to do it) as they have built in accessories.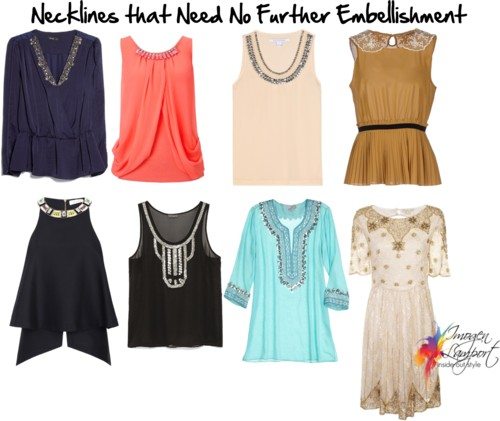 necklines that need no further embellishment by imogenl featuring Diane Von Furstenberg
So if you don't like accessorizing, or can't be bothered to wear a necklace, or just aren't sure what works – then why not look for an embellished neckline like one of these examples – no fuss required!
Download and print my Top 5 Tips for Choosing and Wearing Necklaces