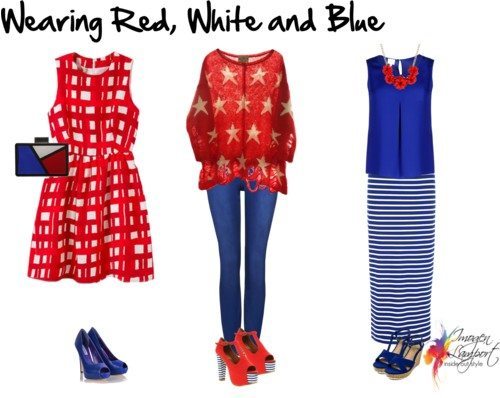 For all my US readers, today is a significant day for you, and many love to dress in the red white and blue, but to ensure that you don't look hokey, here are some tips to ensure you stay stylish.
Red, White and Blue are a perennial favourite for many to wear as red and blue work so well together, back with the crispness of neutral white. It's that old two parts of a triad colour theory working here.
Relate your outfit to the flag, but don't copy it exactly.
Wear more unequal proportions of each colour.
Find and accessory that ties the colours together.
You don't have to go for stars and stripes (though you can if you like, if you want to have fun.
Do you like to dress in red white and blue for July 4th?