Hello Imogen. I very love your blog articles, great thanks for them! I have too long neck, so I am looking for advice for a very long neck. I know, that higher necklines are great, but I am not sure about earrings design. Please, would you so kindly, can you tell mewhat kind of earrings are great for long neck?
Beata
Long necks are considered quite an elegant feature, so many would rather a longer rather than shorter neck. But if you feel your neck is just too long, here are a few tips to help you make it appear more balanced.
As you mentioned, higher necklines work well with a long neck, and adding a scarf is another way of making it appear shorter, particularly if you tie it around your neck. Also consider your hairstyle, cropped styles will highlight the length of your neck.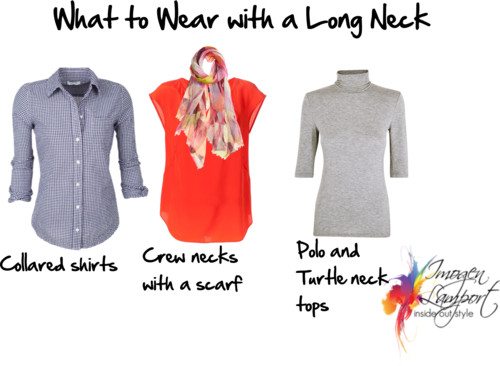 As far as earrings go: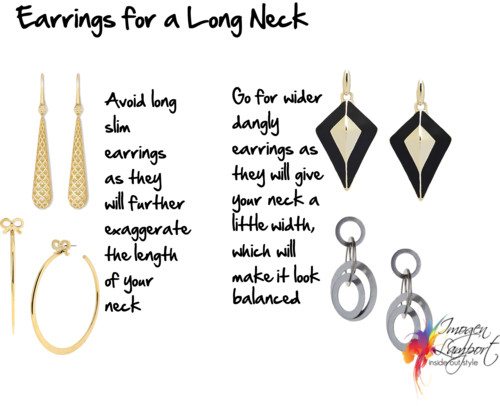 Wearwider earring, rather than slim earrings. The width will help to take up some of the space and won't exaggerate your length, instead they will make it look a little shorter and more balanced.