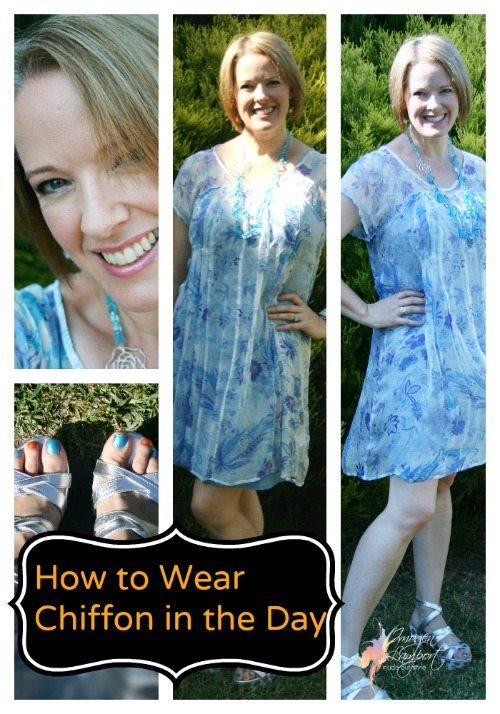 Hi Imogen,
I would really love you to cover how to wear chiffon as day wear. Being a large busted H shape means that empire line tends to be best on me, but how do I avoid looking like I am wearing evening wear? Most pieces I see for daytime are waisted skirts and blouses with large floppy bows, both of which make me look large and lumpy. My colouring is warm, clear and light and being a redhead with blue eyes I tend to like the brighter colours. Again, is it possible to wear these in chiffon without it looking like a party dress?
Thanks,
Terri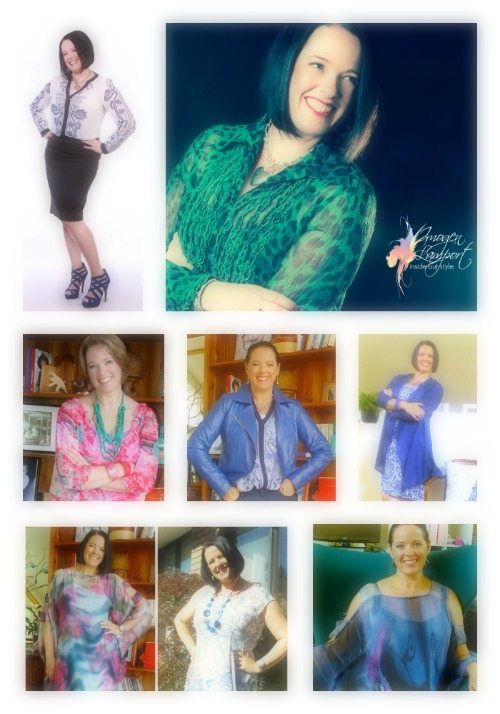 The trick with wearing a fabric that's associated more with evening over daytime, is to ensure that the structure the garment isn't overly formal (such as in the dress I'm wearing in the picture above), or there just isn't too much extra fabric.
Chiffon is a fabulous fabric for blouses. As it's see-though, you must wear a solid coloured cami underneath it so that your underwear is not on show in the workplace. It may be a nude coloured cami, or take the colour of the blouse, and repeat it in the cami (or slip as I have under this dress).
Chiffon is an easy fabric to wear if you have a large bust as it floats over, you can have a bit of extra volume but it doesn't add bulk in the way that a stiffer cotton can.
There are so many great chiffon blouses and tops around, ones that are like tunics that skim your curves. ;I have a silk chiffon jacket that is great to put over a dress. Even though I'm lacking a waist as an H shape, I find that you can tuck in a chiffon top into a straight skirt and blouse it over the top to obscure your waistline. Alternatively find one with an elastic waist or one that is shaped so you can wear it over the top of your bottom half.
Here are some chiffon blouse and top options you might want to consider – scroll through using the arrow keys on the sides