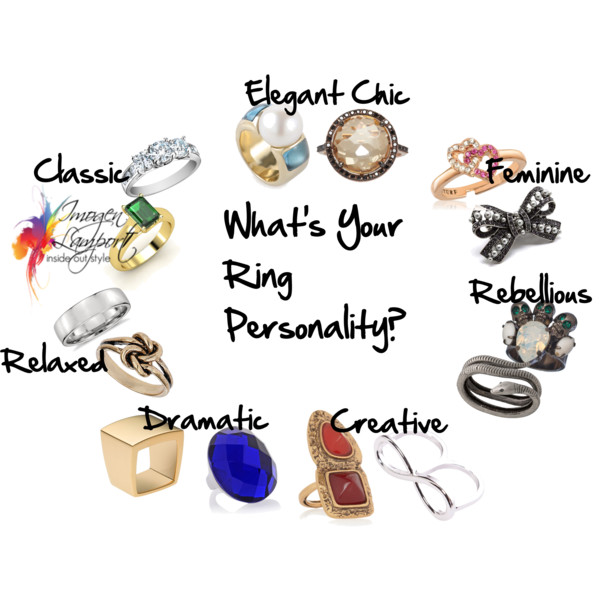 How Do You Express Your Personality with Your Rings?
Whatever you wear, no matter how smaller or seemingly insignificant it may be, is an opportunity to express your personality and personal style. What do your hands and how you bejewel them say about your personality?
Classic: Real gems, never too large, in traditional settings. Understated.
Relaxed: Simple metal, low on detail
Dramatic: Big and bold, statement rings, large scale, bright colours, all say "look at me"
Creative: Quirky, original, different. Made by hand, artisan crafted, unique and unusual
Rebellious: Edgy, anti-establishment, dangerous
Feminine: Delicate, detailed, sparkling bling, curvy shapes and styles
Elegant Chic: Simply bold, but never over the top. Modern and classy
How to Choose Rings to Flatter Your Hands
What about particular finger lengths? If your fingers are fairly medium in scale and proportionate to your overall frame, you can play with more sizes and details. Work with your personality to find rings that you love. But if you have shorter or very fine fingers, there are some tips you should be aware of.
Ring Styles for Short or Broader Fingers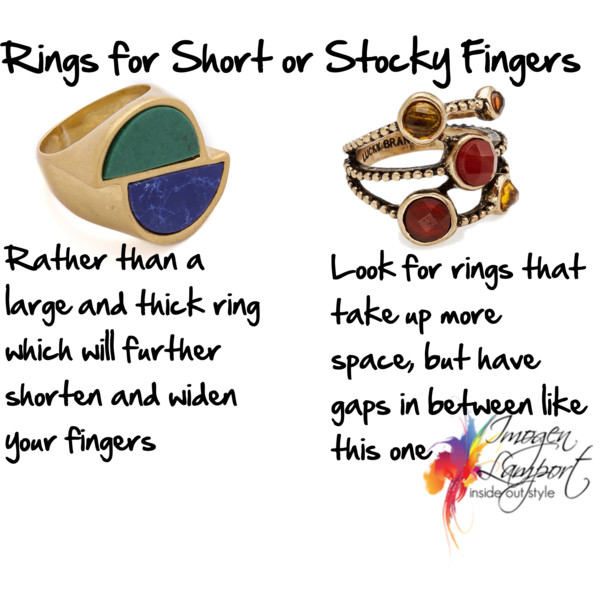 If you have shorter or broader fingers, look for rings made with gaps, nothing too small and delicate, but nothing overly thick and large.
Ring Styles for Slim or Long Fine Fingers
Look for more delicate construction, anything thick and chunky will overwhelm your fingers.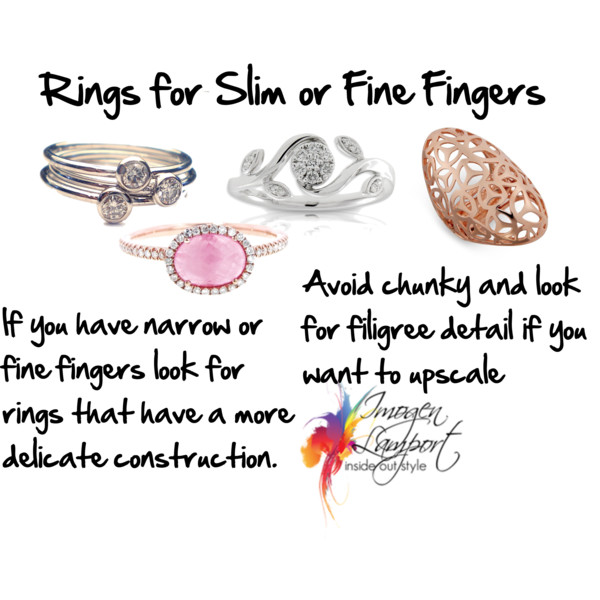 Here are more tips for choosing rings for your scale and personality.
Do you have favourite rings? Do you wear the same rings all the time or change them up most days? Are you someone who will only wear real gems or do you love to play with costume jewellery?