Reader's question: "I have been a fan of your website for quite a while and enjoy all your useful tips . Great job!! I live in Trindad and Tobago in the Caribbean and as you can imagine , it is rather warm. We have two seasons- the wet and dry seasons. I was wondering if you could do a blog on ways to dress for my season and how to create a wardrobe capsule for our season. I hope to hear from you soon. Kindest regards. Rachael"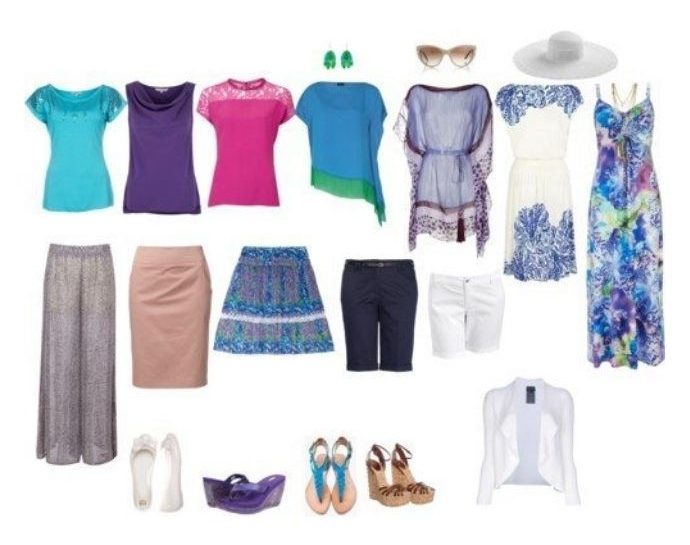 When you're in hot tropical weather the last thing you want to do is wear layers. In fact, you may find that you also don't want to wear much in the way of necklaces as it can feel heavy and hot, so instead look for tops with interesting necklines so that you don't need to add extra.
Alternatively, find some earrings to draw attention up to your face.
Look for lightweight fabrics. You may need a light cardigan for when you're inside in air-conditioning.
As you won't be layering, you'll need a few extra tops in your capsule. Just make sure that they all go with all your bottoms.
Instead of jackets, why not introduce some dresses which can be worn as stand-alone outfits and don't need to work back with your tops or bottoms.