If you've been in outer Mongolia this past week and haven't seen any pictures from the British Royal Wedding,. then you may not have realised that colour blocking is the fashion trend at present.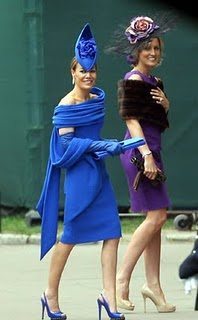 Some of the outfits (like Tara Palmer-Tompkinson's all ultramarine outfit) were over the top with their colour blocking, really a nude shoe and a matte gold clutch wouldn't have gone astray in this look.
The art of colour blocking with different colours is to either choose a colour and a complimentary neutral, or to choose two colours of similar strength (intensity/saturation of the colour) and undertone (warmth or coolness).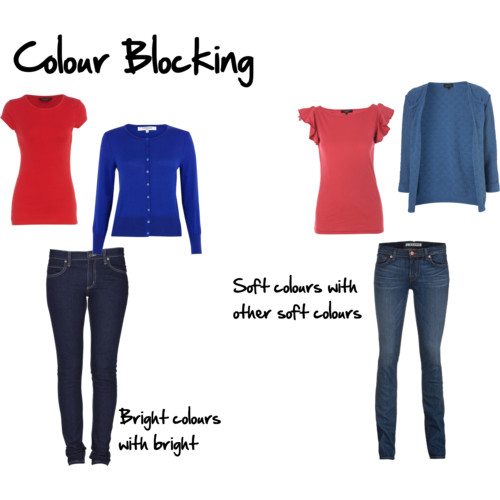 For inspiration check out Angie's colour blocking look.