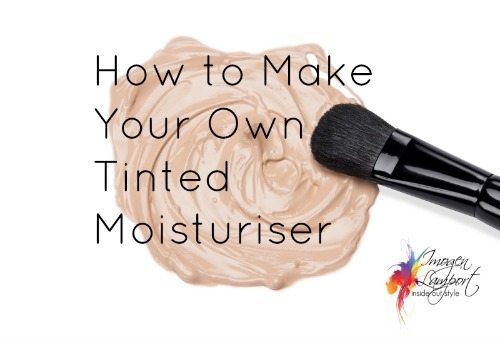 When I was away recently a few times I wanted a tinted moisturiser, and of course I didn't take one with me, and I often find it hard to find the right shade of tinted moisturiser for my skin anyway.  Then I remembered the old trick of mixing in equal portions your regular moisturiser with your liquid foundation (which of course is the right shade already) making the perfect tinted mosituriser.
What is great with this is that if you want a sheerer coverage, just alter the ratios between the foundation and the moisturiser.
It's an old trick but a good one.
What are your favourite makeup tricks?