"Do you think certain body types/faces look better in certain styles of clothes – and what I mean here is either casual, classic, sporty, etc.I have an X shape (hourglass) and with it being spring going into summer here in Canada, everyone wears t-shirts and capris/shorts a lot, but I find I look dumpy/matronly in them…I just don't know." Nancy
Match Your Clothing Shapes to Your Body Shape
My take on this is yes. Clothes that have straighter lines suit bodies that are straighter in shape.
Clothes that have built-in curves are better on curvy body shapes.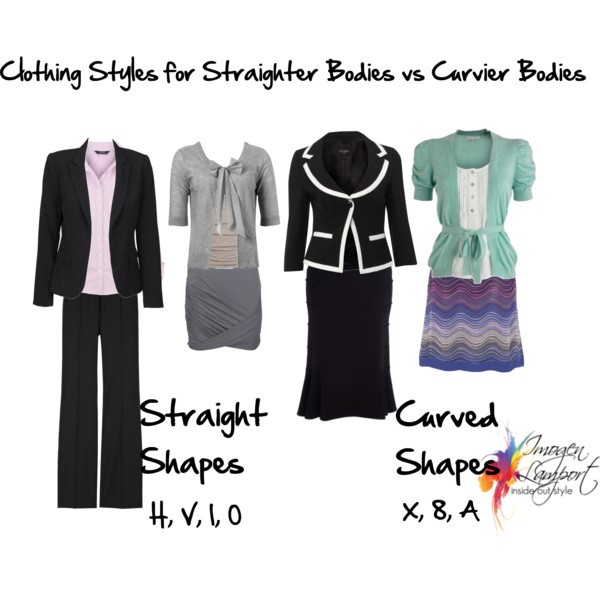 Straight with Straight
Straighter body shapes (such as Hs and Is and Vs) can look better in clothing that is more structured, so trousers, shorts and more classic shapes and styles of clothing and those with less defined waists.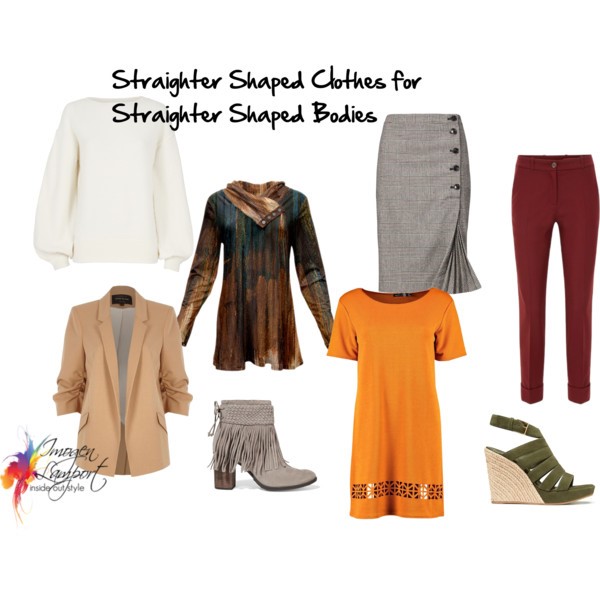 Curves with Curves
Curvier shapes (X, 8, A shapes) tend to look better in more feminine styles, those that emphasize the waist, tops and jackets with shaping. Skirts and dresses in fluid fabrics are also more flattering on this shape as often the hip/waist measurements of commercially produced trousers are not designed for curves and don't fit well.
Pants are one of the hardest garments to buy in stores for curvy shapes as it's cheaper to produce straight cut clothing.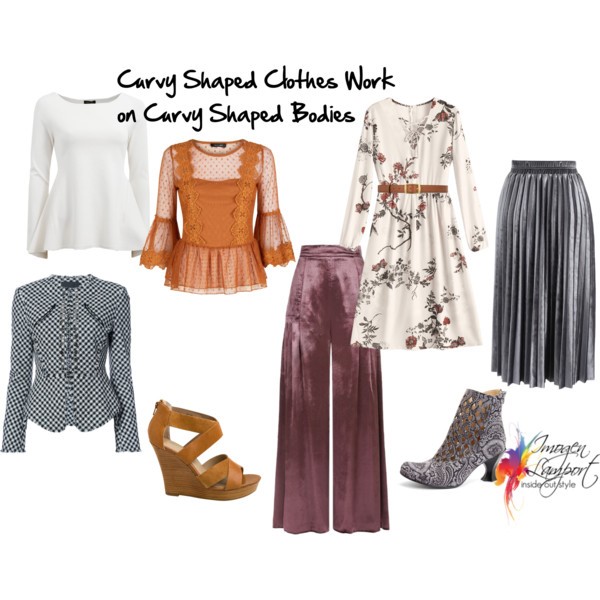 Remember
Whatever your shape, fashions will also dictate the silhouettes you see in stores. There will be seasons where the shapes don't suit your body shape. Avoid the fashion trends that season as there will be new shapes and silhouettes in only a few months that may flatter you.
Don't try forcing your body into clothes that are not designed – yes you may be part of the trend, but you won't love how you look and those clothes will most likely be a waste of money as they have no lifespan for you, the minute a better trend comes around you'll ignore them and they will languish in your wardrobe unworn.
Fabrics Count
Then if we think if we are more muscular, we will look better in clothes that have a more masculine feel, whilst those who are softer will look better in more fluid, feminine shapes and styles. Find out more about good fabric choices here.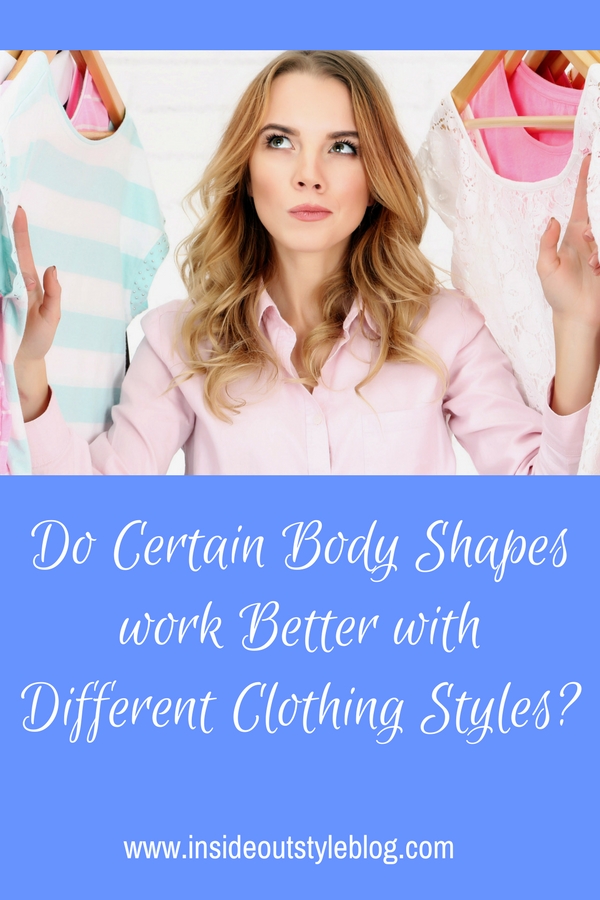 Want to know your body shape but not sure? Why not take my body shape calculator quiz here then download your free body shape bible.
Alternatively, if you'd like my professional opinion on your body shape, colouring and features, you can get this as part of my 7 Steps to Style program.