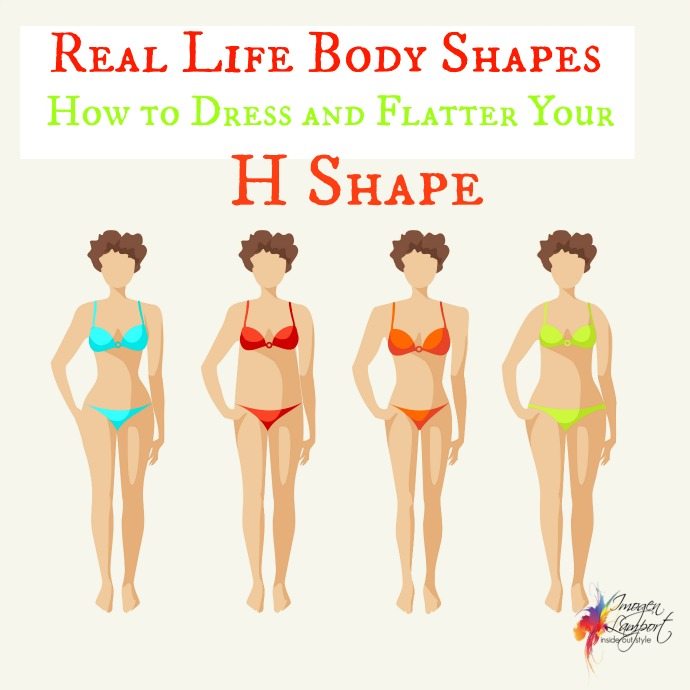 On to the next shape – today we have an H body shape (rectangle body shape).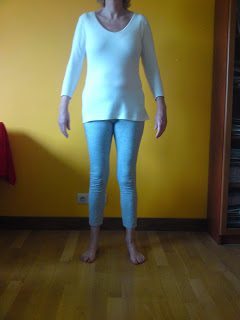 What you will notice is that there is not much definition between the shoulders, waist and hips, sure there is a little curve here and there, but not a really defined waist curve.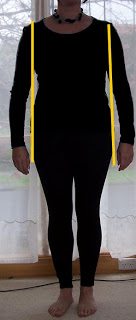 Here is another H – you will notice that there is not much waist definition.
Hs commonly have short waists and flat bottoms (but not always).
How to dress your H shape: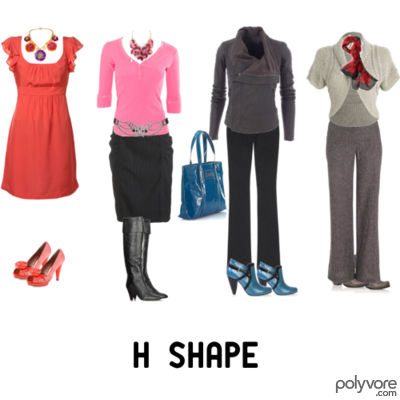 So what to wear – clothes that don't focus attention on your waist. Notice how all the pictures above have emphasis either above or below the natural waist, not on it.
One of the most important things to remember when you are an H shape is that you need to find a great supportive bra – keeping 'the girls' up high will give you a more defined waist.
Tops that end just below the hip bone are often the best length. Alternatively try a longer tunic top over a pair of skinny jeans or leggings. If you need to belt the tunic top, belt it low on your hips, not at your waist.
Empire tops are often flattering, just avoid the ones with gathers under the bust as they may make you look pregnant.
Garments like trench coats can be very hard to wear for an H – the only ones I've found to work are single breasted, already fitted and shaped, and then I tie the belt at the back.
Look for clothes with fitting and seaming – such as princess seams which help to create a long, lean line.
You will often find that a wide variety of pant styles suit the H shape. From wide legs to straight legs, bootlegs to flares, give them a try and see what you prefer.
Keep detail above the buts and below the thighs for the most flattering appearance.
Skirts too can be in a variety of shapes, from straight to a-line, trumpet to bubble. The worst skirts for you are those that gather or pleat around the waist. Dropped waist styles work well though.
Small busted Hs will have a much easier time belting garments than larger busted Hs.
More tips for H shapes have a look here.
Celebrities with H shape bodies include Anne Hathaway and Kim Catrall.