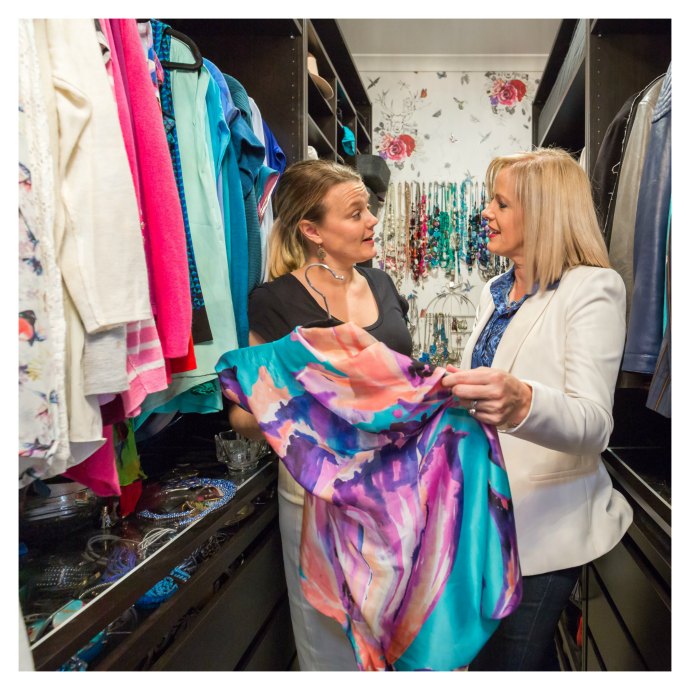 I received this email from a gorgeous client of mine and she is generously letting me share it with you.
Hi Imogen,
The clothes are working really well. I'm even getting second looks off people at work and comments about my hair so the colours must be working really well because the style hasn't changed. I even had the new President introduce himself to me and in the past, this would never have happened, I would have been ignored. So the new professional look is doing what I was hoping it would be helping me fit in with the executives and dressing for the job/status I want not what status I currently have.
What you've done has really made a difference as I no longer struggle with what to wear. I didn't realise just how much difference it would make to me./span>
Thanks so much
Helen
It's this kind of feedback that makes me love my job so much – helping someone expand their opportunities and improve their life and confidence is the outcome of working with someone that I'm really after.
Knowing that you may not be able to come to see me in person for a consultation, I share lots of information here free, plus have developed world-leading online programs (7 Steps to Style) to assist you in developing your own style with the right tools and knowledge so you stop making expensive shopping mistakes.
This is why I love to share so much with others what I do, and also run training courses to teach others the skills to become an image consultant.
I love to share my vast colour and style knowledge with aspiring personal stylists and colour consultants – and have developed comprehensive and innovative online and classroom training programs to do this – no matter where you are in the world. If you've ever thought about this as an option why not sign up for your first three lessons (free) and download my course outline, give me a call or email me for more information. I'd love to hear from you.
And if you just want to improve your image, don't forget you can do this with my 7 Steps to Style program, or come and see me for a personal, one-on-one consultation.