Reader's question: "Which tops and jackets to make a busty H-shape body with high hips and short, waist, long legs look good?"
Flattering tops and jackets for H shape body
What are the features that an H Shape should avoid taking to the change room to stop depression setting in when on a shopping trip?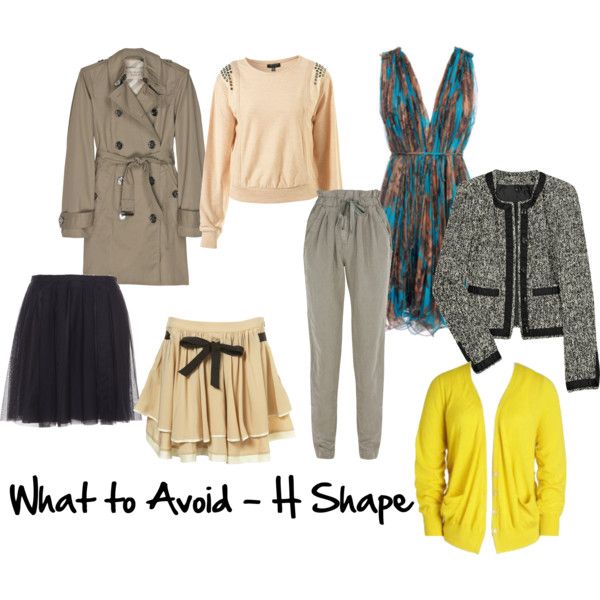 Waisted garments and those with detail at the waist.
Pockets on or near the waist.
Bands on jumpers (sweaters) at the waist
Gathered, paperbag or pleats at the waist
Double breasted trench coats.
Plus just don't bother to tuck tops in, it rarely works.
What are your H shape tips?