I'm an H shape, not waist to speak of, and sometimes I wish I could wear a belt, but they just show off my lack of waist.
So what are my options?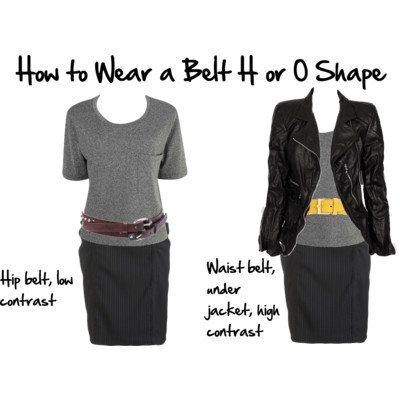 Option 1 is to wear it low down on my hips rather than at my waist. Preferably with a curved belt that sits higher at the waist and drops down lower at the front. It's best if the belt isn't a high contrast to the clothes you are wearing it over, so it doesn't make too dominant a horizontal line.
Option 2 is to create an optical illusion, with a belt underneath a jacket (but be warned, you can't take off the jacket without losing that lovely bit of magic. It can be a high contrast to your clothing colours. The effect of the open jacket is that it creates a very short, and thus slimming horizontal line.