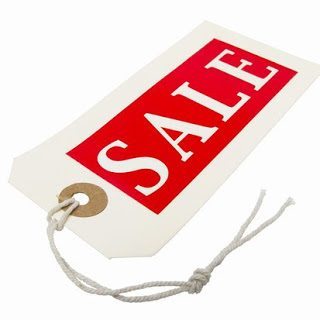 On Saturday night I was at a fellow image consultants Halloween party (costumes and all) chatting with another image consultant friend. We were discussing costumes and she was telling us about her gorgeous red shoes that she was wearing and saying how she'd got them on sale for $20. Then she went on and told me how she'd been driving down Chapel Street with an hour to spare between clients, stopped at a magically free car park in front of a shoe shop, hopped out and found these fab red shoes.
Then she said "I wondered, what was wrong with these shoes? Why are they on sale? Why doesn't anyone else want them?"
Now this thought pattern struck me as a completely different one from the one I would have had. Her assumption is that if something is on sale then it must be defective in some way. It made me think about all the ways we read into the idea of sales and how my reaction is not necessarily someone elses. So here are some of the reasons why I might consider something is on sale:
The item sold so well they only have a couple left, so as they no longer have the range of sizes, the item is on sale to shift it out of the store to make way for new stock.
The seasons are changing, so to get ready for new stock, garments from the previous season are on sale to move them out to create space.
The item is badly cut or designed (doesn't suit many women) so is being sold off to get some return on investment.
The store has a rota of putting items on sale, this week just happens to be red shoes.
These are just a few reasons that instantly spring to mind. What goes through your head when you spy the sale rack?
Interestingly, I'm guessing the reason why my friend got her shoes so cheap was that it was the last pair left in the shop, probably because they sold out quickly and there was absolutely nothing wrong with them.
Usually you can tell when it's reason No. 3 – as the rack will be full of the same garments, though sometimes this can be because of reason No. 4.
Do you loves to sales shop or do you only buy full price?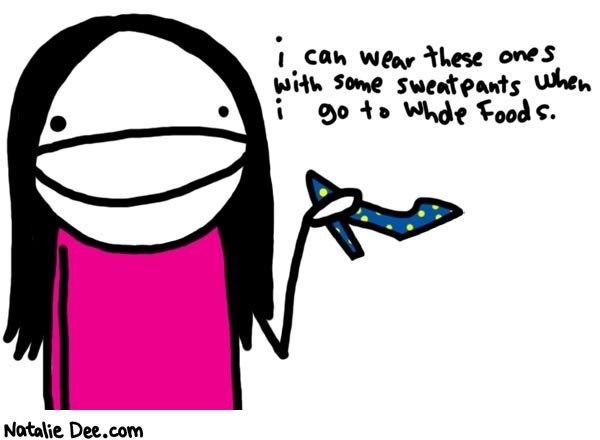 nataliedee.com