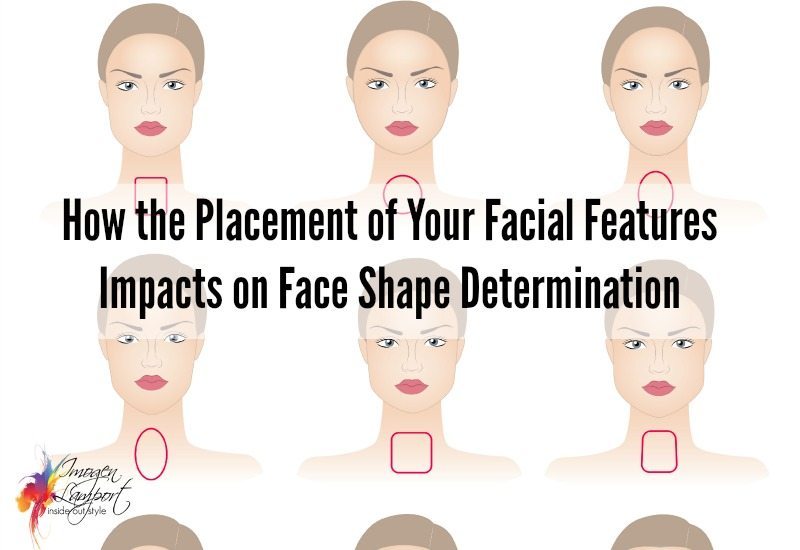 Sal from Already Pretty said in her comment on the post on Finding Your Face Shape that she still has problems figuring out what her face shape is. There is one more point about your face that you need to consider – the placement of your features within your face.
I've done up some pictures to illustrate a little more about finding your face shape.
OK, so there is a proportional measurement I hadn't yet mentioned. Our face is supposed to be around 3 noses long. So you can see on the pic of me that in this scarf (which is not sitting on my hairline, that my face is more than three noses long (I do have a very small nose).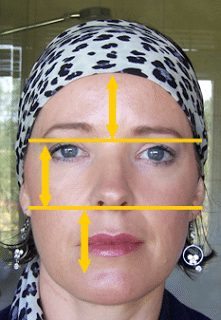 So what this does is place my features in a smaller area in the centre of my face and make my face look longer.
Yet, by measuring the width x length (1:1.5) my face is actually proportioned when wearing this scarf, the blue oval is the 1:1.15 measurment. But in fact, my face is oblong as my real hairline is where the purple line (oblong) goes which makes my face look much longer and slimmer.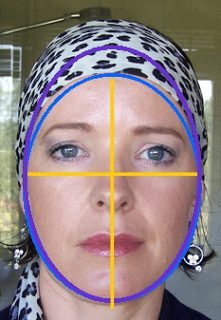 So let's have a look at Sal.



Left to right:
The green lines actually indicate that Sal's face is 1:1.5 in length to width.
The orange lines show that Sal's features are placed closer together in the centre of her face (the top and bottom horizontals mark a nose length), thus this gives the appearance of Sal having a longer face shape.
The blue oval shows that Sal's forehead and jaw fall outside of the classic oval face and she has a rectangle face shape.
So Sal's lovely curly hair works well with her face to slightly broaden it and the side part with hair falling across her forehead softens her face. Isn't she gorgeous!