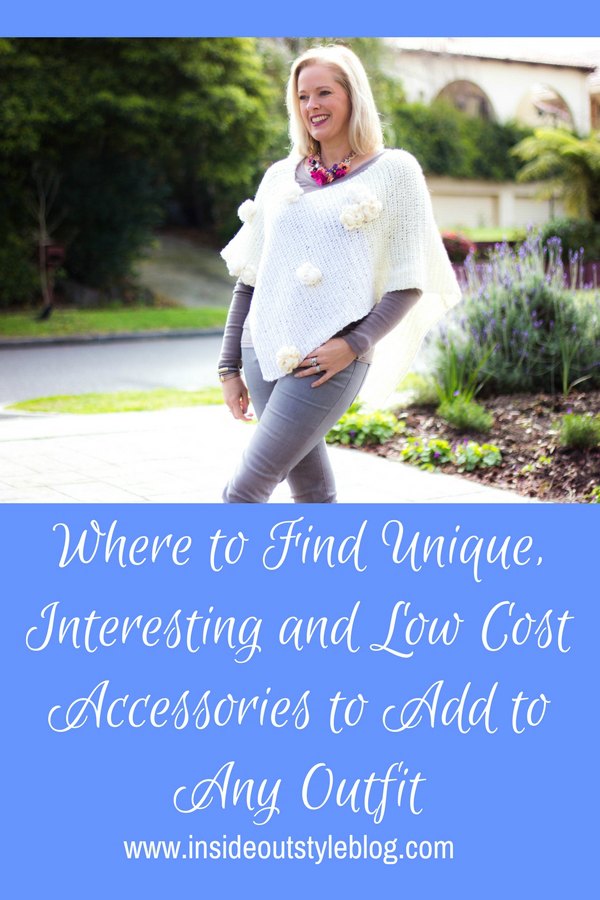 The other day when I was asking how you all felt about accessories, one reader said that she was disappointed that accessories were as costly as an item of clothing. This can be true at times, particularly if you live somewhere that has deep discounting in sales and you take advantage of this opportunity.
Why Invest In Accessories
I also look at accessories as being the items in your wardrobe that:
Last a long time – fashions change more quickly
Fit you no matter your weight
Are smaller and easy to store so you keep them for much longer
Rarely wear out
Can completely change how a garment looks
They are the icing on your sartorial cake. Without accessories, unless you have lots of hero garments in your wardrobe, your outfits will appear bland and dull, lacking in that all important focal point.
I'm guessing she's not just talking about shoes and bags, but also jewellery and scarves, and feels that these are too expensive.
Yes, real gold and precious stones are expensive. These days, there are so many great handmade and costume jewellery options that you needn't spend a fortune on finding something that suits your personality and that you love to wear.
Where to Find Unique, Interesting and Low-Cost Accessories
There are lots of options to get fantastic reasonably priced accessories that look great from everywhere from art and craft markets to boutiques to Etsy, Amazon and other online stores.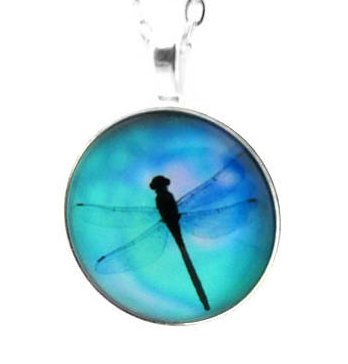 For example, the above dragonfly pendant is under $20 on Etsy.
And here is a silk scarf from Silk Artisan on Etsy. She makes all sorts of handpainted scarves in different colours – you could find one in any palette! So if you know your colour palette you may find it really easy to discover the perfect scarf for you!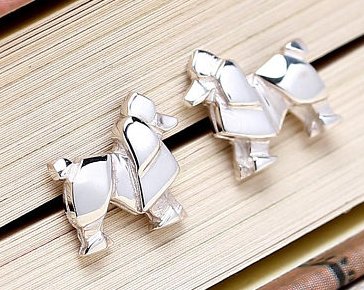 How cute are these sterling silverorigami earrings on Etsy. These are poodles but there are so many other animals and objects!
Some of my statement necklaces come from Amazon – there are lots of sellers there with interesting pieces.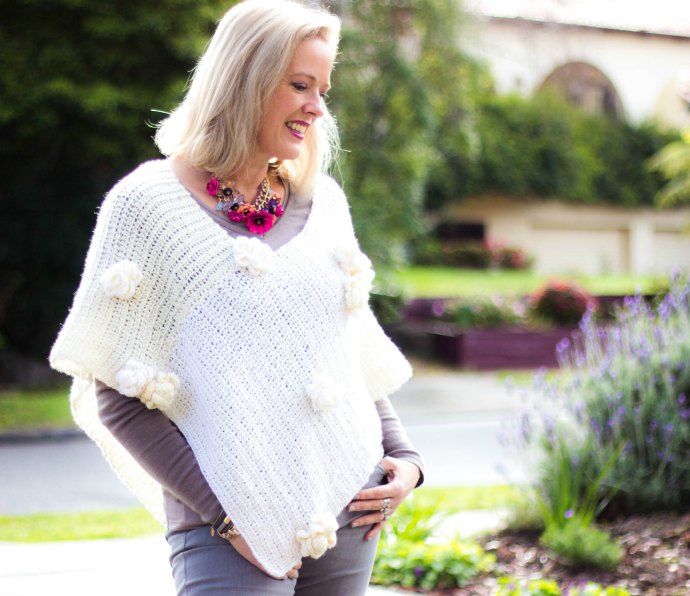 This flower necklace is an Amazon find – and they come in a range of colours from greens and blues to oranges, yellows and reds. The whole rainbow of options.
There are lots of other places you can find accessories of all sorts – deeply discounted – such as on Catch of the Day – who are constantly changing stock and bringing in new items. From sunglasses to bracelets and bangles (plus things like my Asics running shoes), handbags, earrings, belts – you name it!
When I look at the cost-per-wear of many of my accessories, I get lots of value from them too. When you understand your personality, body shape and colouring (which is part of my 7 Steps to style program if you want my professional opinion), and then can choose accessories to flatter, you can afford to have a wardrobe of accessories and enjoy using them to add some life and interest to your clothing.
Where do you find your best accessories?