Bras are my nemesis. I seriously have no boobs. At all. Shaped A cups are too big. If I wear an A cup I have to stuff the cup or else it caves in. So, I wear sports bras and other soft cupped bras (when I can find them). I don't mind having no boobs and don't mind the sports bras (for the most part), but wish I could find bras that would fit well under evening wear. What little "boob" I do have is saggy, so the stick on thingies are out. It's not a pretty silhouette! Any advice???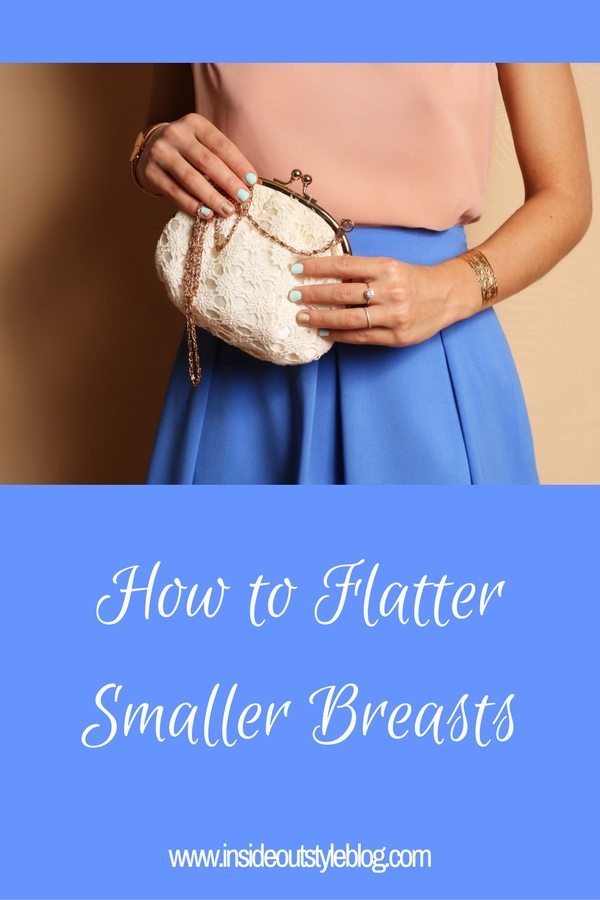 I asked Karen who has a small bust for her experience and tips on how to flatter them and here are her thoughts:
Congratulations on the freedom that comes from being the owner of small boobs!
If your soft cup bras are working for you in your daily wear, I'd say by all means stick to them. You get to skip the wicked wires, hot moulded cups and thick straps. Hurray!
When you do feel you need a little fluff in your cup, I'd suggest you buy the A cup moulded bra and fill the cups with Hollywood Extras Silicone Breast Enhancers. Hollywood Fashion Tape makes a great assortment of breast help when it comes to your concern about how you can wear a bra under evening wear. If your evening wear is bare enough on top, or sheer enough, consider doing what the starlets here in Hollywood have done for ages; tape yourself a custom bra! Start by lifting with Hollywood Breast Lift Tape, little u-shaped adhesive lifters you simply tape in place. You mentioned you are self-conscious about nipple show-through too. Hollywood's got your back–er your front–here too! Just stick on a petally pair of Hollywood No-Shows and you're golden like an Oscar statue.
Being small chested, go ahead and wear chest details that fill out your top portion. Ruffles, ruching, pleating and the like are a great way to add volume. So are sleeves that end around the bust horizontal. Puffs would be great if you like them. Keep in mind the higher your neckline, the larger your bust will appear. The lower you dip toward your cleavage area, the smaller your bust will look. See Imogens teachings on how to distract from the bust area with jewelry too (and yes the post is about large bust, but you can use the same principles to distract from a small bust too).