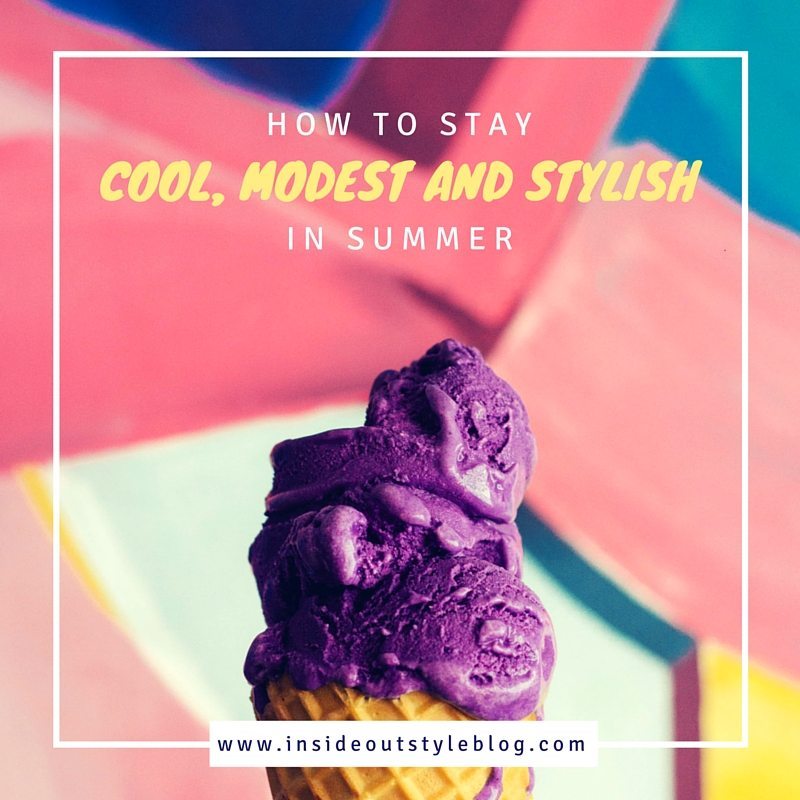 I'm really struggling at the moment to find spring/summer clothes that don't look too young for me. I don't know why but a lot of stuff looks too fancy or ruffled, and that's just not me 🙁 I always end up feeling too warm in the warmer months, because I never quite get a good combination of clothes. I don't like strappy tops, because I need to wear a bra, and I don't have the figure for shorts or skimpy stuff. I'm a UK size 18, with big thighs and I'm self conscious about my midriff. Any suggestions would be wonderful. Brenda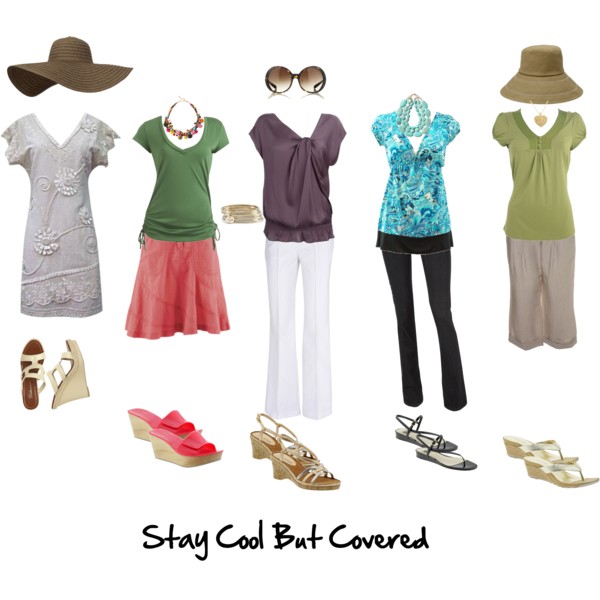 I made this image up to give all of you who struggle with the same issue some ideas. All can be worn with a bra, and flatter a more mature midsection!
Arms – some sleeve helps to disguise a fuller upper arm. A more flared or flutter sleeve will minimise upper arms.
Shoulders – you may notice, not a spaghetti strap in sight – for those of us who need to wear bras, that bit of extra fabric makes a big difference.
Waist – either ruching at the sides, or fabrics that skim without clinging are essential. Notice no belts or other waist detail to draw attention there. Dresses that skim can be an excellent choice.
Pants – notice the cropped pants are in a colour that will relate to Brenda's skin and so not chop her up too much, then I've paired a more 'nude' sandal to elongate her legs.
Skirts – Skirts that come to the knee are pretty much universally flattering – if you find your thighs rub together in summer, which can be uncomfortable – try a pair of light bike shorts underneath.
Head – don't forget broad-brimmed hats to keep the sun off your face and shoulders (the back of the neck can get a beating and look twice as old as your face!). Sunglasses are also a necessity to protect your precious eyes.
Accessories – don't forget to add a little lightweight or coloured jewellery for some fun and style.
Shoes – As Brenda describes herself as a UK size 18 (which would be around a US size 12-14 I think) I've chosen some wedges which create a solid base for any extra height required.
And as far as age-appropriate goes – as there are no extreme fashion statements or lots of skin showing, it can happily be worn by anyone who would like to be a little more modest.