I received a reader request to explain about concealer and foundation colour choices.
You may have seen green concealers and wondered what they are for – well, if you think about going back to your colour wheel and looking a the complementary colour on the colour wheel, the opposite of green is red, thus green concealer is created to combat redness. You need to apply it very very thinly before you apply foundation and it will take away ruddiness in your skin.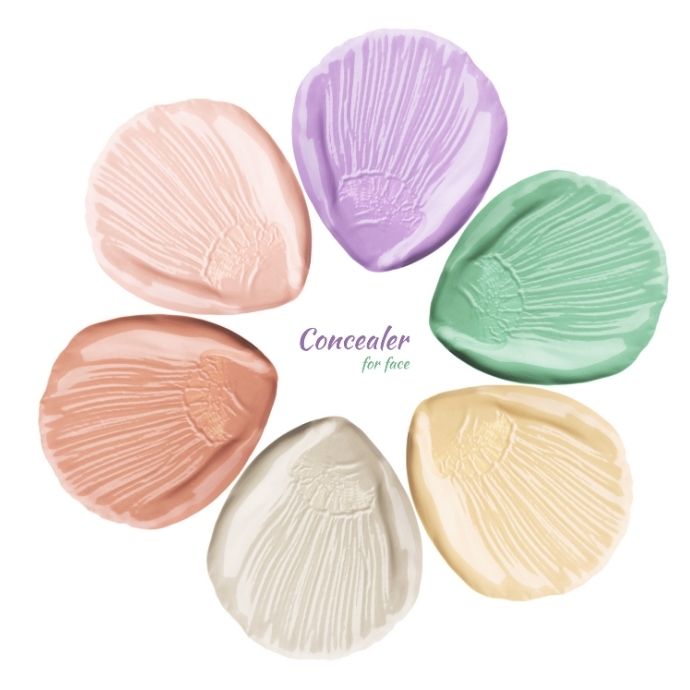 As you can see from the above picture there is also a pinky/purple colour, this is used to combat sallowness (or jaundice).
You will also find yellowish and orangish concealers, they are used for the dark circles under eyes. Yellow if the circles are more a purple colour, orange if they have a blueish cast.
Then you will find skin tone concealers which you may need to mix to find the right tone for your skin and can be used to cover pimples, chloasma/melasma or any other blemishes. I often find it's better to apply the skin tone concealers after foundation.
You can also use darker concealers for contouring the face, they tend to be used more in makeup for photography purposes than every day makeup.