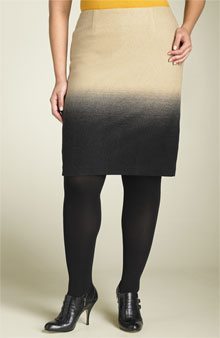 Ombre (or shaded dyeing) is a big trend in current fashions, but how to wear it so it's flattering?
If you want to slim your hips, be careful where the lighter and darker shades lie.
In this skirt from
Nordstrom
, the light colour is at the hips and it becomes darker toward the hem, this skirt would only be a good choice for an I shape, and should be avoided by A shapes or anyone who wants to make their hips look slimmer.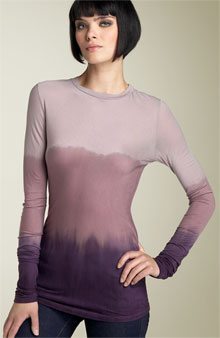 If you like this trend, opt for a top like this from Nordstrom which is lighter toward the face, so it draws the eye upwards, and darker around the waist and hips so makes these areas appear slimmer.