An A shape or Pear shape body has narrower shoulders than hips. If you're not sure if this is your body shape, why not do my body shape calculator quiz here and then download your free Body Shape Bible which is full of tips on how to dress your shape.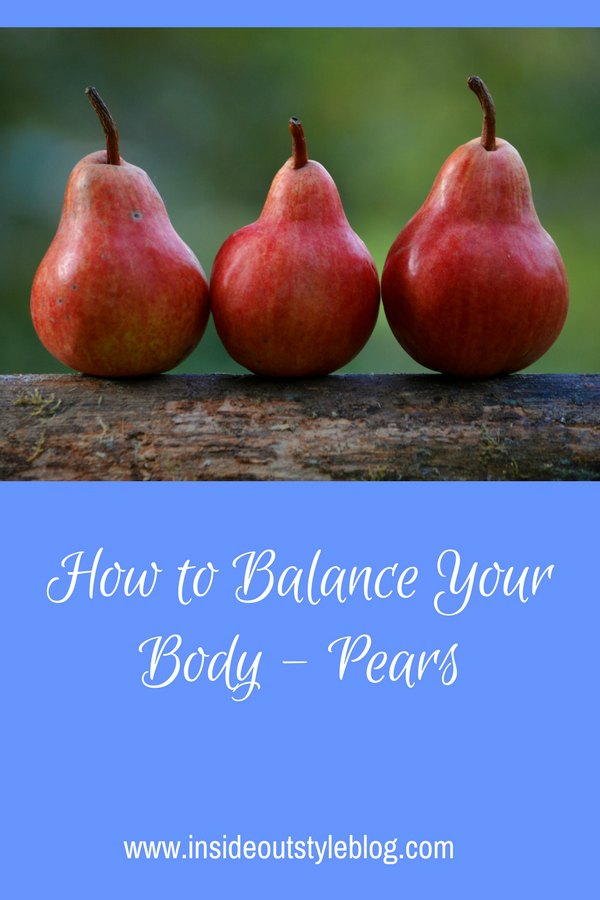 If you're an A (otherwise known as pear, spoon, cello, vase) or 8 shape with smaller shoulders and breasts, these are some options for tops to help balance your bottom and create a more pleasing appearance.
When you think about tops, which are usually much easier to find than bottoms for pears as they are smaller, there are certain features to look out for. These features will help balance your shape so it appears more in proportion. These tops use my horizontal line rules (find out about them here), as well as elements of sheen.
A pear shape body doesn't necessarily have a small bust (as many seem to think) as body shape is defined by shoulders, hips and waist, not bust, hips and waist.
Examples of Tops to Flatter A Shapes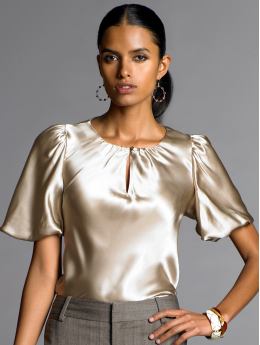 This top would be great for a woman with narrow or sloping shoulders, smaller bust, and larger bottom or hips as:
The puffed sleeves will broaden your shoulders.
The gathered neckline and puffed sleeves will make your bust look bigger.
The shiny fabric will draw attention up your body toward your face and away from your hips and bottom.
The sleeves will cover your upper arms and make them look smaller because they're puffy.
The length of the sleeves will draw the eyes up the body and away from your hips.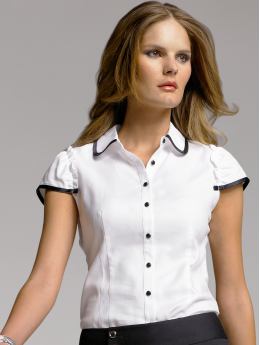 This top will be better for the A shape who is larger busted because:
The black piping on the collar and sleeves draws the attention up to the face.
As you can button to your desired balance point, this will help divide the bust and make it look smaller
The sleeves are higher than the bustline so will draw attention away from the bust, but still make the shoulders appear wider.
The vertical row of black buttons creates a slimming vertical through the body and draws attention up to the face.
More Tips on Discovering and Dressing Your Pear Shape Body