Do you ever find yourself drowning in a sea of style information, colour analysis results, and body shape theories? You are not alone, because we think that getting dressed should be easy because we've been doing it all our lives. Yet when we start getting our style education we suddenly realise that there is so much more to getting dressed than just body shape or just colours. There's a whole myriad of things to consider and this is why it's easy to get lost in the labyrinth of fashion advice and feel completely overwhelmed. But fear not! In this post, we're diving into the world of personal style, helping you unravel the confusion, and guiding you towards dressing with certainty and confidence.
Unravelling the Overwhelm
Let's address the elephant in the room – the overload of style information. Personal style is, well, personal. The key is to find what resonates with you. Your style is an expression of your personality, your experiences, and your unique preferences. Rather than adhering to someone else's rules, it's about discovering what feels like an authentic extension of yourself. Embrace the pieces that make you feel confident, the colors that light up your face, and the silhouettes that celebrate your body.
Understanding Colour Harmony
Have you been told you're a clear and deep winter, a bright spring, and even a vivid winter? With various colour systems pointing in different directions, it's no wonder you're left scratching your head. Personal colour analysis has been around for over 50 years, and it had its original trend peak back in the early 1980s with the publication of Carole Jackson's book Colour Me Beautiful. Since then, colour analysis tools have improved in leaps and bounds, from the original 4 seasons to the much more nuanced 18 palette Absolute Colour System that works for all skin tones and colouring.
Your hair colour, eye colour, and skin undertone are your allies here. When colour analysis first appeared you were given a "season for life", which denied that your colouring would change (well when you only have 4 seasons to choose from there aren't many options), yet I know from my two decades of experience that colouring does change – my own has changed as I've moved from black hair to blonde to silver that my palette has shifted too. I've discussed this here.
Beyond Body Shape Stereotypes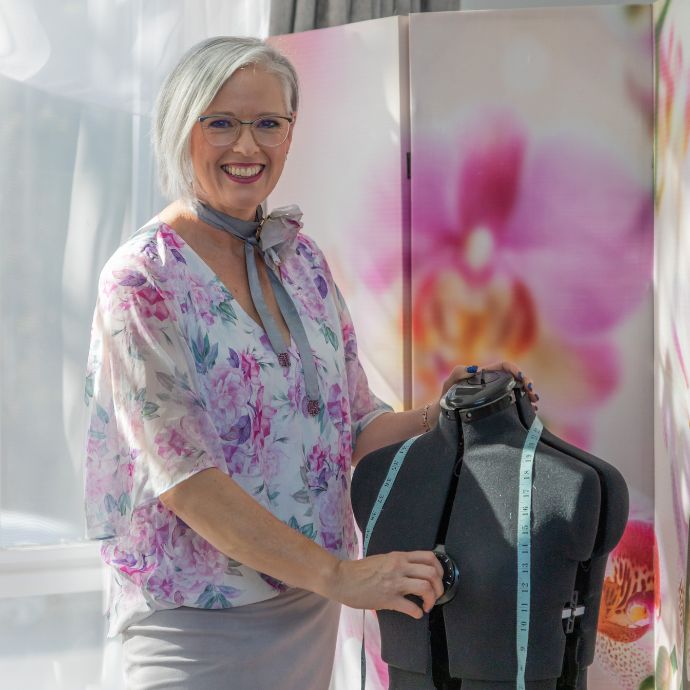 Body shape theories can be equally perplexing. From Kibbe to What Not to Wear, there's a myriad of systems, each claiming to have all the answers. But here's the truth: no system can encompass the diversity of human bodies and any that try and push your body into one of 5, 8, 10 or 12 categories is super limiting. Instead, we need to find out what works for you layer by layer, by adding body shape, to body proportions, adding in some body variations and then of course colouring, personal preferences, lifestyle and your personality.
With resources like my free Body Shape Quiz, the Body Shape Bible, and so many posts on body shape, we're equipped to start to navigate this territory with precision and insight. Your uniqueness is what makes you beautiful. Instead of forcing yourself into a predefined mould, let's celebrate your individual body equation – shape, proportions, and variations.
The Power of Personalization
Imagine a style journey where you call the shots. That's the magic of personalization – crafting your personalized style guidelines. Remember, this isn't a one-size-fits-all process; it's about discovering what suits you best. Start by identifying your unique colour properties – the colors that enhance your natural beauty. Factor in your body shape, but don't stop there. Assess your proportions and variations, and then of course your personality to create a multidimensional picture of you.
Be the Boss of Your Wardrobe
The ultimate goal? Empowerment. Picture a wardrobe that caters to your uniqueness, every piece reflecting your essence. No more wasting time and money on items that don't resonate with your true self. It's about building a wardrobe that supports your life, your passions, and your aspirations. You're the CEO of your style journey, and the possibilities are endless.
Get the style education you need with 7 Steps to Style where you'll get my professional opinion on your body shape, colouring and so much more to really help you enhance and elevate your personal style.
Further Reading
Why Style isn't Shallow and Why Improving Your Style Gives You Greater Confidence
How To Dress in a Way That Makes You Feel Consistently Stylish