Reader Question: Footwear issues: what to wear with each kind of outfit? I can't wear heels because of a bad back and I never know what type of shoe to wear that is both stylish and season appropriate (warm in winter. etc) and what kind of leg covering goes with what: leggings and socks, just socks, foot leggings, what? The regular panty hose is not warm enough for the cold winters in my region.
What Kind of Footwear to Wear with Each Kind of Winter Outfit When You Can Only Wear Flats
Knee High Boots with Opaque Tights with Skirts and Dresses
In winter when it's cold if you want to wear skirts and dresses wear knee-high boot with opaque tights. You can now even get fleece-lined thermal tights that keep your legs warm if it's super cold where you live, otherwise, just opt for regular opaque tights (70 deniers are good and they are hardy as well). Blend the colour of your tights to the colour of your footwear for more elongation.
If you want to wear an ankle boot with your skirts and dresses, remember this is leg-shortening, so make sure you match your hosiery to the colour of the boot to create a longer line of the same colour rather than cutting yourself off at the ankles.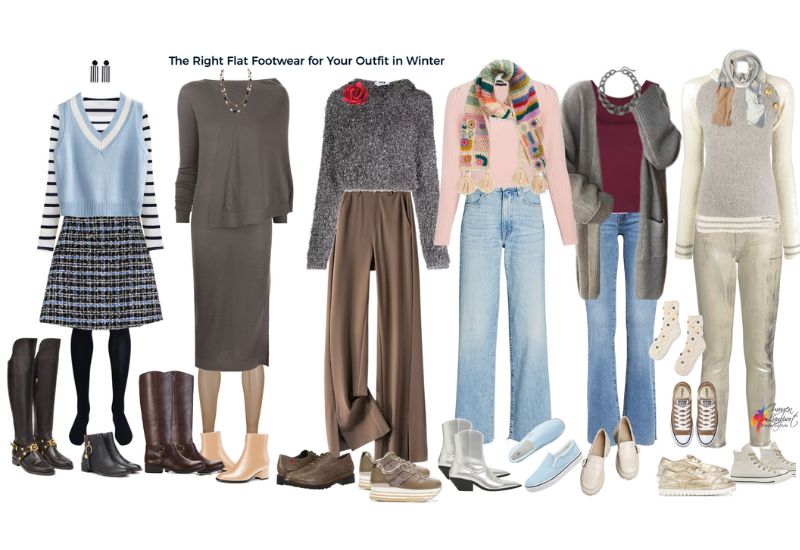 Knee High or Ankle Boots with Skinny Jeans, Leggings or Slim Trousers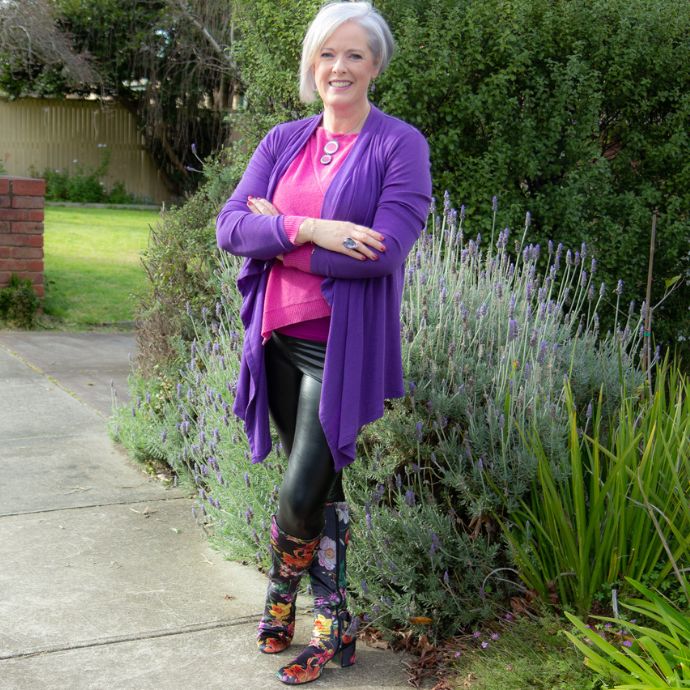 If you're wearing skinny jeans or leggings, then knee-high boots are also great as they fit snugly over the jeans, you can also opt for ankle boots too with this style of jeans.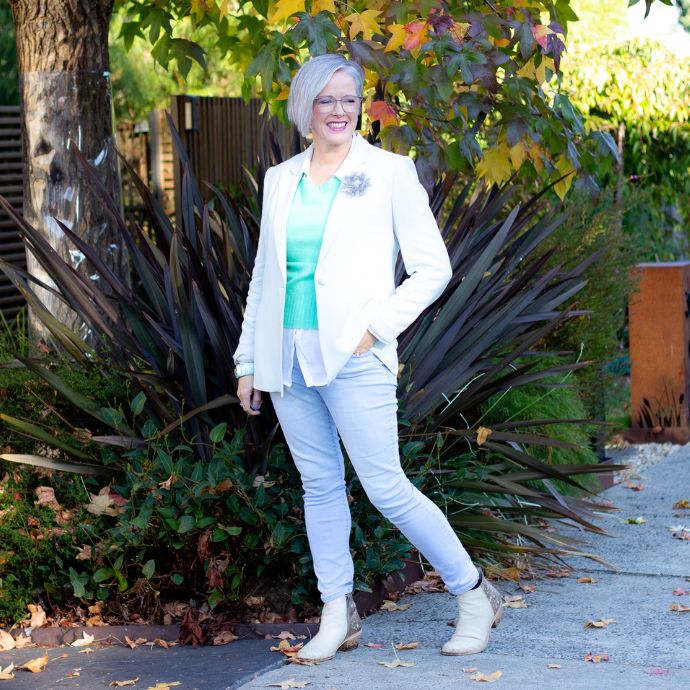 Blending the colour of your ankle boot to your trousers or jeans makes your legs look longer and is always a good option.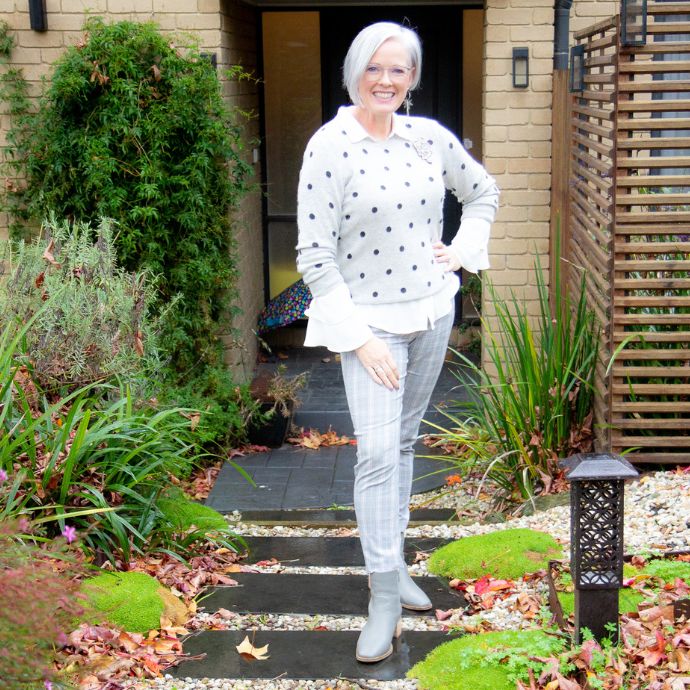 Bootcut or Wider Leg Jeans or Flares
Go for an ankle boot (that's why bootcut are called bootcut) – because you wear your boot underneath the jean – I'm thinking it was a cowboy boot originally, but any shorter boot style will work. Wider more voluminous trousers need a more substantial shoe for balance.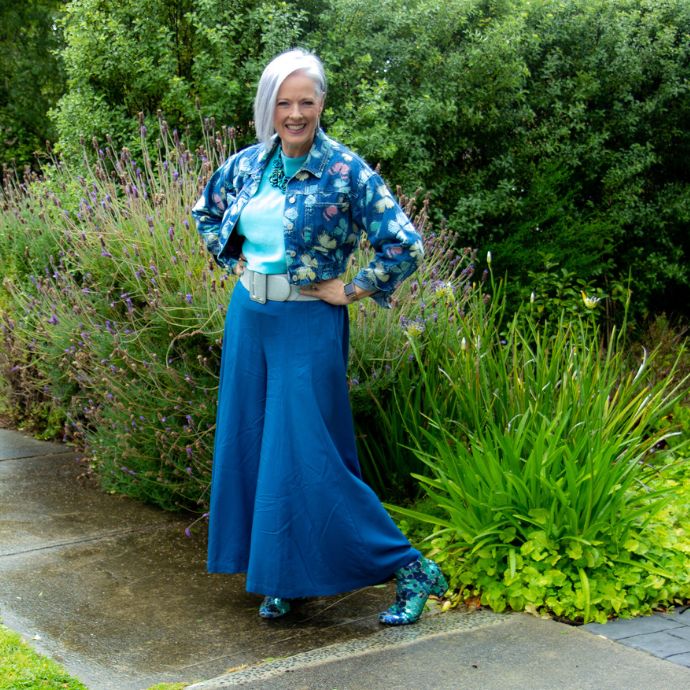 These super wide palazzo pants need a boot rather than a less substantial shoe.
Oxfords and Loafers
These work best with trousers unless you have very long legs or are wearing a short skirt (above the knee). You can wear oxford or lace-up styles with socks, make them an attractive sock, or even a fishnet sock works well with them under a pair of trousers.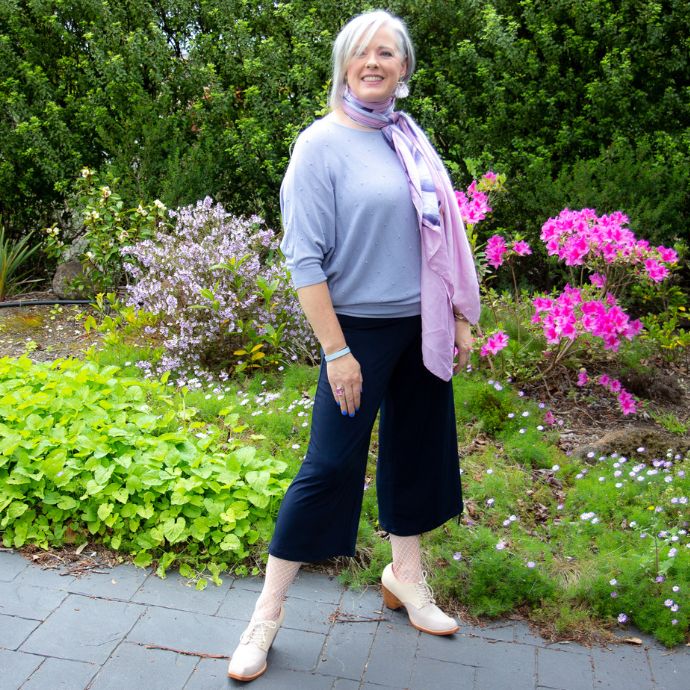 Alternatively, a no-show sock also works.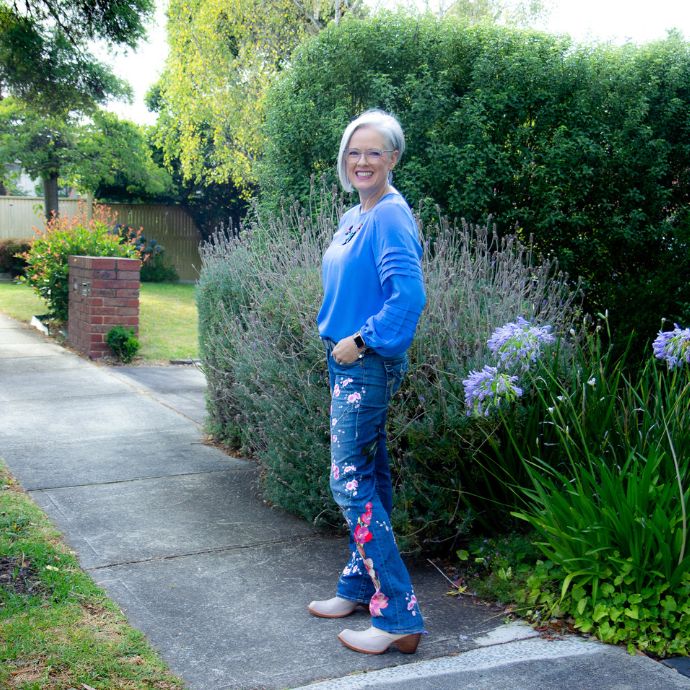 Bootcuts can take any sort of chunkier shoe as their width and length mean you don't see socks and they fit over the top of most shoes.
Platforms or Flatforms
Wide-leg trousers work well with a more substantial shoe, from platform wedges to flatforms (these are flat versions of a wedge, they don't have a raised heel but they have a platform sole) as the scale of the wide leg and scale of the sole balance each other out.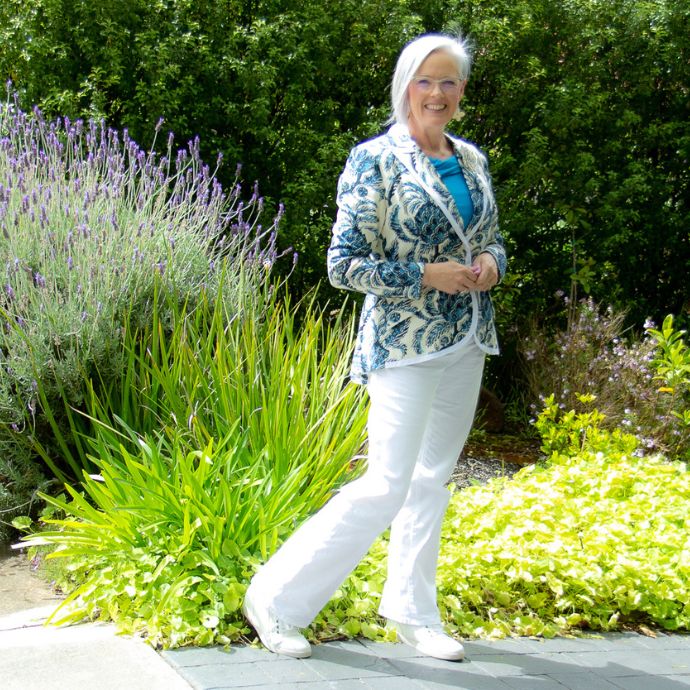 Fashion Sneakers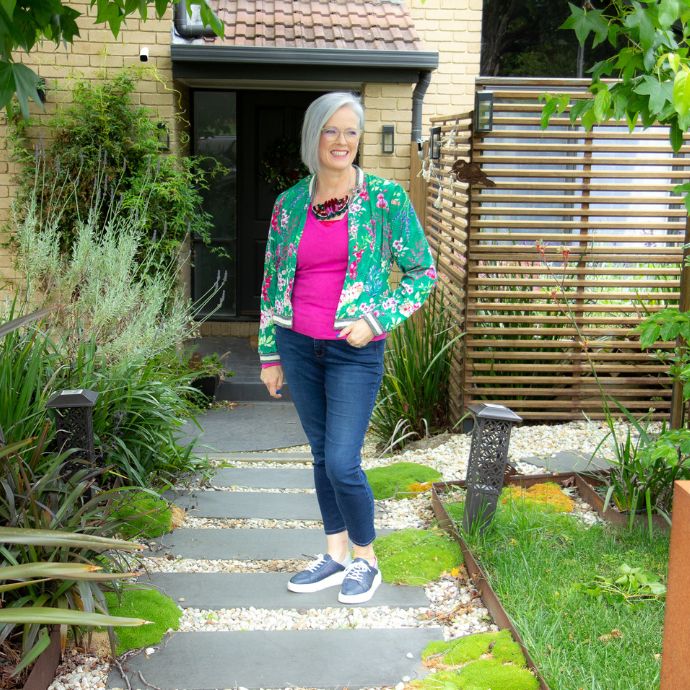 Rather than your typical running shoe or sports sneaker, fashion sneakers from Converse or Vans to other more refined styles also work with your jeans and even knee-length skirts and dresses – they should be worn with a no-show sock if you can see your ankles, so are better for warmer weather rather than the depths of winter.
3 More Tips to Consider When Choosing Footwear
Consider the Occasion The occasion you're dressing for is a crucial factor when choosing shoes to wear with your outfit. If you're attending a formal event, such as a wedding or evening event, a metallic ballet flat with sheer hosiery or fishnet tights may be the way to go for comfort and style, or alternatively a strappy flat jewelled sandal.
Choose Shoes that Complement Your Outfit Your shoes should complement your outfit, not clash with it. When choosing shoes, consider the colors and patterns in your outfit. If your outfit has a lot going on, such as a bold print or bright colors, opt for shoes in a neutral color. Alternatively, if your outfit is neutral, you can add a pop of color with your shoes as long as you tie it in with another similar coloured accessory such as a belt and necklace or statement earring.
Pay Attention to Proportions The proportions of your outfit are also important when choosing shoes. If you're wearing a long dress or skirt, and you don't want to wear high heels which help elongate your legs, matching shoes, and hosiery or shoes to your legs so your shoes aren't the focus is always a good thing.
Shoes and boots, socks and hosiery options are of course always personal in the end, but if you apply the rules of scale and balance, as well as harmony and level of refinement, you'll find this makes your choices easier and simpler.