Do you want to improve your style?
Have you got clothes sitting in your wardrobe unworn (or hardly ever worn), just languishing, wishing you'd wear them but missing out on your love and attention?
Shopping your wardrobe and wearing what's already inside is a great place to start to figure out what does and doesn't work for you, because if you don't wear it, you won't know why you're not reaching for it.
One of the things I've discovered in my decades of working with clients as their image consultant is that you have to wear your clothes for more than a minute or two to figure out why something doesn't work (or why you don't reach for it). This is why I created my Evolve Your Style 31-day style challenge.
The program is based on brain-science research and it leads you gently day by day to new and improved style that is authentic to you. Each day you get a very small outfit challenge (and since you have to get dressed every day anyway, it's really easy to follow the daily prompts), and over just a few weeks you'll really start honing your style and gaining a much deeper understanding of what you do and don't love and how you want to express yourself through your style.
Read about Ruth's experience of Evolve Your Style.
Many who have gone through the program have described their experience doing it as life-changing. This is a big statement and shows just how style is not shallow, but impacts us and our whole lives.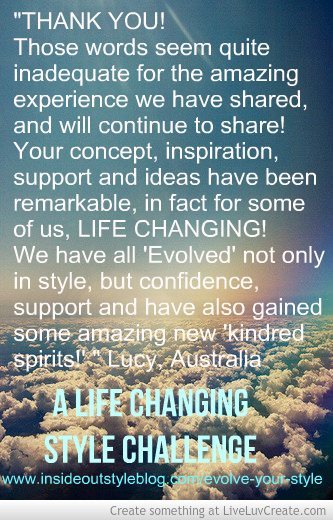 I so often hear from clients that they have a closet full of clothes and nothing to wear.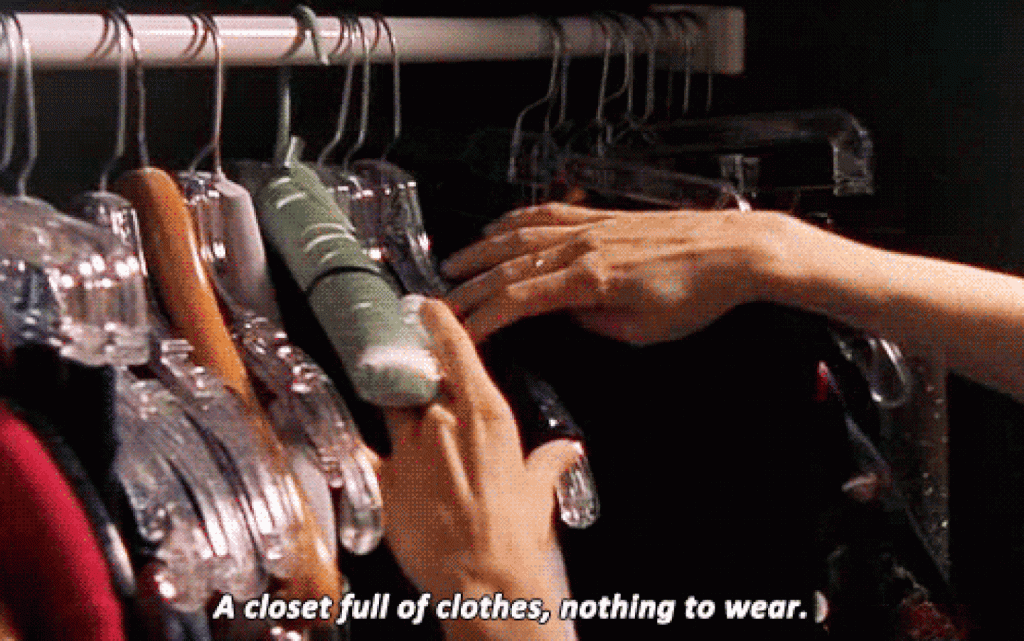 Why is this so? Because you buy without a plan, or are talked into a garment by a helpful sales assistant with no thought to what it will work with in your wardrobe. Or maybe you've gotten bored with your wardrobe and so bought items that are different, yet when you get them home they feel too different and uncomfortable… just not you.
Taking a step back and doing a style challenge such as Evolve Your Style will help to get you started on figuring out your reasons for feeling this and help you actually create outfits from what you already have as you try something new each day for a month.
Plus when you join Evolve Your Style you also get immediate access to 4 exclusive to Evolve Your Style masterclasses to give you even more tips and advice to help educate you on colours and contrast, working your wardrobe and flattering your body shape! These include:
Accessorise with Style masterclass
Work Your Wardrobe Masterclass
Figur Flattery Masterclass
Colour and Contrast Masterclass
In addition to the life-changing, little bit at a time, style challenge.
Find out more here now and start your year off with a new you!