I'm delighted to introduce Kay Harms who writes the Kay Harms based in the USA to share her Stylish Thoughts with you.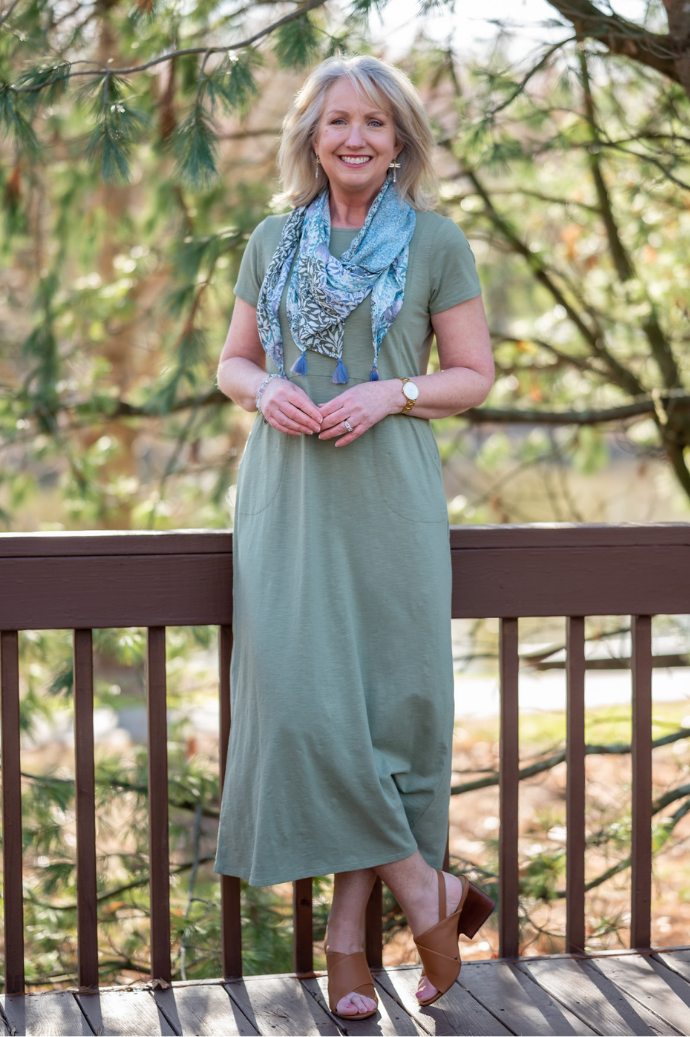 How would you describe your personal style?
I love classics like chic blazers, solid-colored cashmere sweaters, trim-fitting black slacks, a crisp white shirt, and simple tees. But, because I want to have an influence in my world, I think it's important to look current, too. So I wear what I call a modern classic style.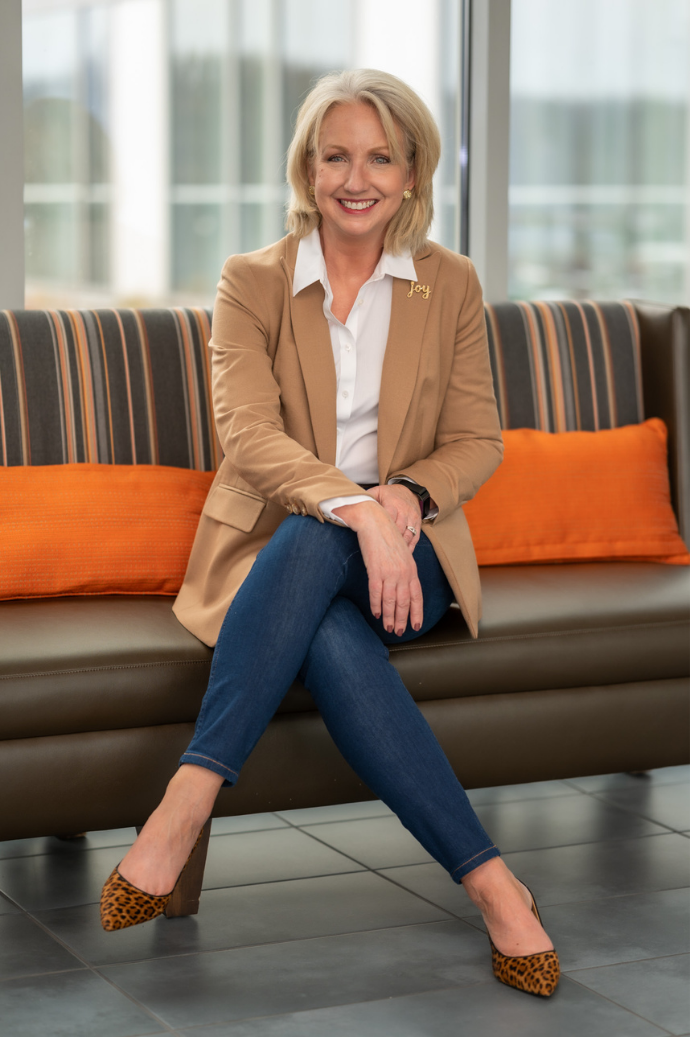 What is the secret to great style?
I don't know that there's any one secret that will help a woman be stylish, but, conversely, I don't think anyone can look truly and consistently stylish without one crucial ingredient: courage. It takes courage to let your style evolve over the years so that you stay both current and true to yourself. It takes courage to dress in a way that suits you, regardless of the fashion trends and style rules. And it takes courage to push borders a little and try new things occasionally.
How do you balance new trends with a more timeless look?
I love checking out the trends and even participating in a few, but my personal style really is more classic. So I keep in the front of my mind that my goal is to look classic, but modern. That goal of looking modern really guides my style choices. I've discovered that if I'll at least try to wear some modern silhouettes in jeans and pants along with fashion-forward footwear, I can make more classic choices with the rest of my wardrobe and still look very current. Of course, I do enjoy wearing some modern jewelry, prints and trending colors occasionally, too.
What is your current obsession?
That's easy. Linen! We're approaching summer in the U.S., so I'm pulling out my linen pants, shirts and dresses. I really didn't wear much linen until last summer. But when I finally started adding a little to my wardrobe I couldn't stop. I love the natural, breathable qualities of the fabric, but I also appreciate the fluid drape and very relaxed vibe. The wrinkles don't bother me a bit, but I do generally steam or iron pieces before I wear them. Then I just ignore the wrinkles that may appear with wear.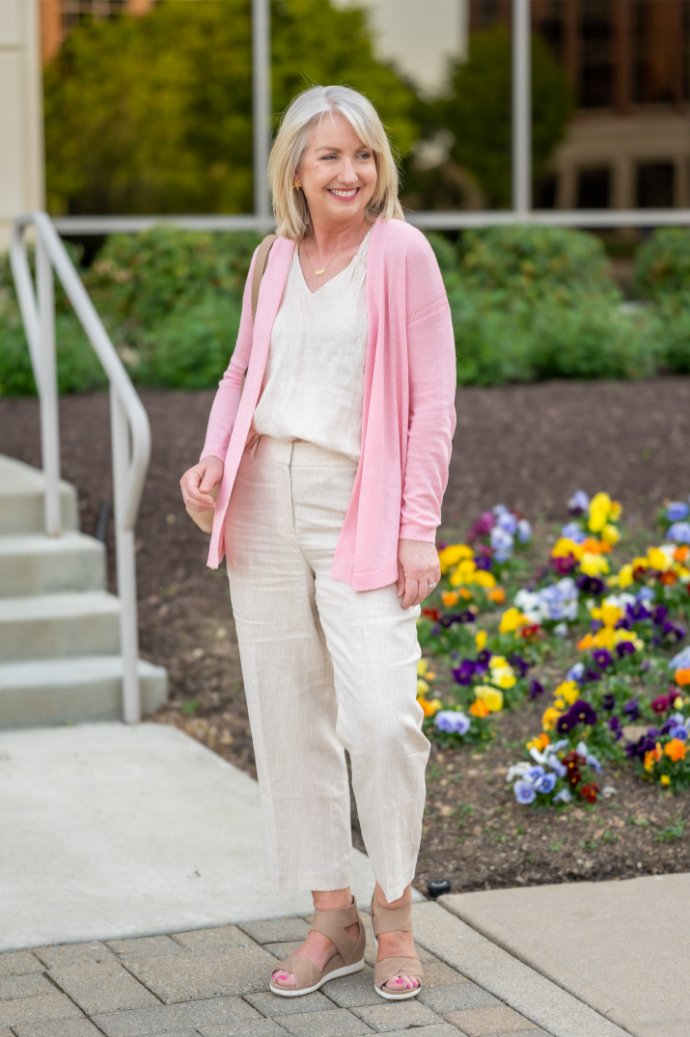 What's the secret to looking polished? I think looking polished really requires a combination of good practices, not just one thing. But I do find that for me a simple front or full tuck and a belt can really pull an outfit together. I have pretty much even proportions and an hourglass shape, so if I tuck my shirt in at the waist and belt my pants I look much more polished and pulled together. Plus, belts just literally pull things together, right? There's even something about the hardware that makes an outfit appear complete, like the bow has been tied.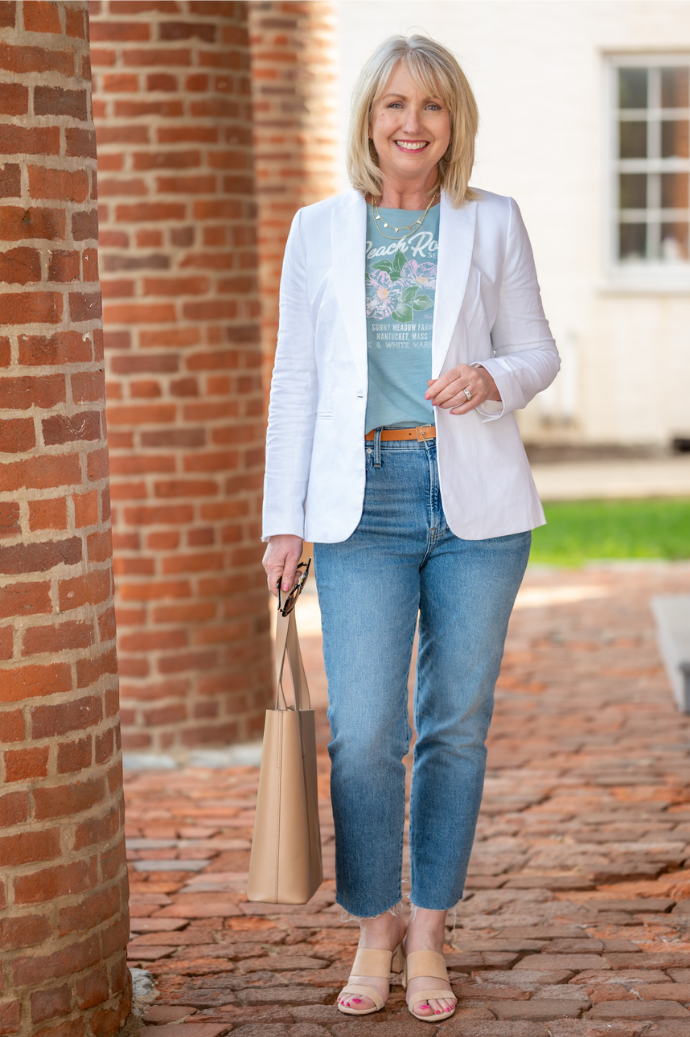 What are your top tips for looking stylish when traveling?
I love to travel. But whether I'm vacationing or traveling for business, I don't like to spend too much time on my appearance. So I travel with a very interchangeable wardrobe built on a simplified color palette – usually two neutrals like black and white, and two of my signature colors, maybe pink and blue. I also travel with mostly simple separates that mix and match seamlessly. I pack pieces that are super comfortable, but also stylish. I select one or two streamlined sets of jewelry that will work with all of my outfits. Finally, two pieces I always travel with are my denim jacket and a cashmere wrap. Both of those go with everything and they're great outfit completers.
The one piece of advice most women need but don't get?
Stop trying to look young and choose instead to look modern. The wrinkles around our eyes, the patina of our skin, even the grey in our hair tell the world we've been here a while. Ha! Look, people can generally tell how old we are, regardless of all the things we do to look younger. When we try to appear younger than we are – especially by dressing from the junior department or wearing things that are too youthful – I feel we often end up looking disingenuous, if not clownish. Our appearance just doesn't add up and the message we're communicating is conflicting. But if we aim instead to look modern – by wearing current silhouettes, an up-to-date hairstyle, modern footwear, etc. – then we look like we're embracing our age but we're also current and relevant. I've found that when I share this advice most women feel very liberated and empowered by it. I know I do.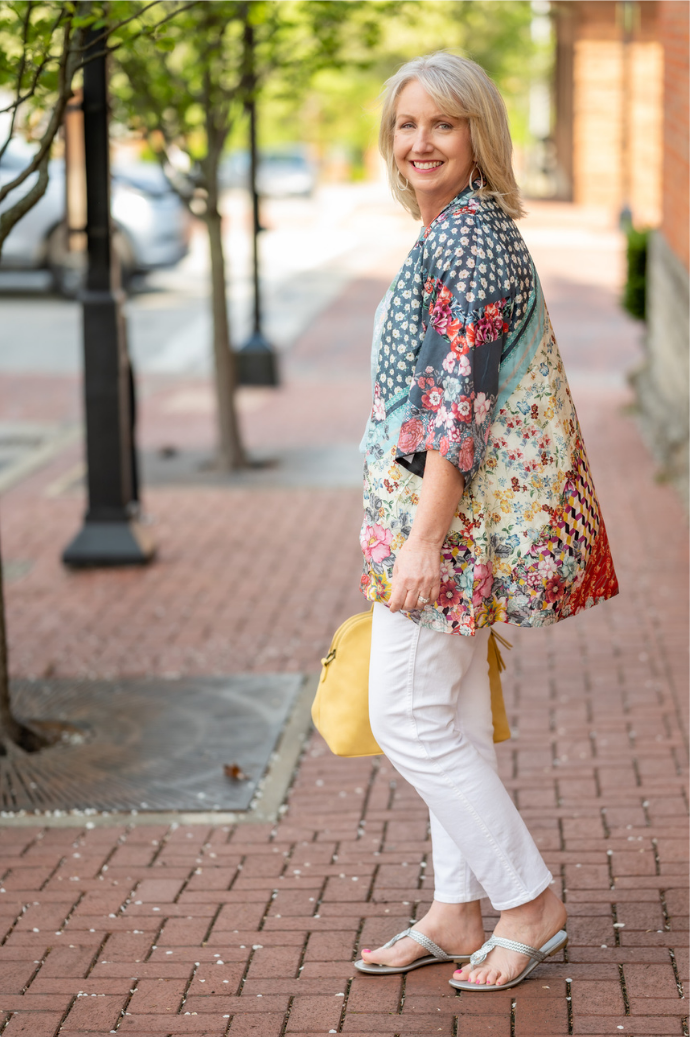 What is your favorite shortcut to style?
I've learned that I can elevate any outfit by adding just one or two more structured pieces to others that are more casual. So I love wearing my simple jeans and t-shirt outfits, but then elevating them with either a blazer, heels, structured satchel bag or belt.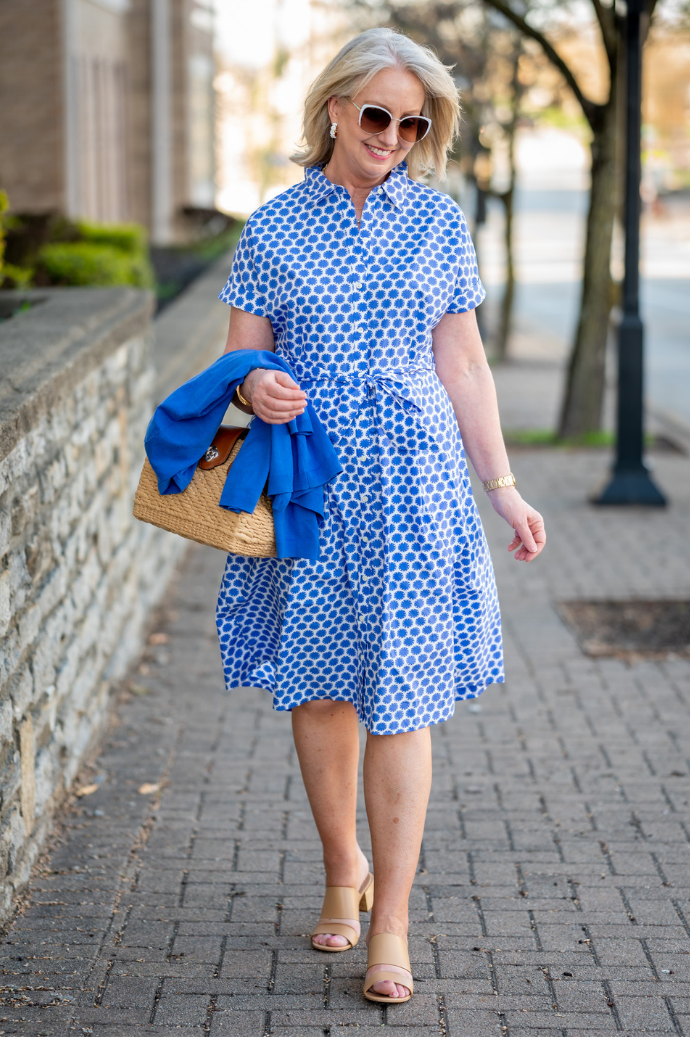 What is your favorite current trend?
I'm really enjoying all the attention pearls are getting right now. I love my classic pearls, but this year we're seeing pearls in new iterations. I think this trend is perfect for women my age because it gives us the opportunity to wear a style of jewelry that we're already fond of and probably have in our jewelry boxes, but we can add a few modern pieces and participate in the trend.