Everyone wants to look and feel attractive, even irresistible to that important person in your life. For many of us, there is a difference between being alluring by creating a sense of desire and being sexy by creating sexual appeal. It's the way a woman moves, talks, body language and the way she conducts herself but also what she chooses to wear.
Sex appeal is highly subjective. Everybody's version of what is sexy is different. Our individual preferences will determine if an outfit is modest, revealing or somewhere in between. It comes down to what you like personally and what you are comfortable wearing.
Here are my six tips on how you can enhance your allure without wearing form-fitting plunging necklines if they aren't for you.…
1. Add Some Mystery
One year I went to a fancy-dress party and wore a Moroccan themed outfit with a caftan and a face covering. I can tell you I never had so many men trying to chat me up because they wanted to see behind the mask. Now that face masks are de-rigueur, you may find that if you meet someone who has a gorgeous pair of eyes, that you want to see behind the mask!
A fascinator hat with a bit of a veil will add an element of mystique that often can make you appear more sexy and interesting.
Selecting the right pair of sunglasses can exude a mysterious allure. All the more reason to add a dash of edginess and glamour with a pair of stylish sunnies
2. Consider the Silhouette
Start by not wearing large oversized or baggy clothes. If your clothes are baggy and loose, you'll look like you didn't put in an effort and just don't really care. In the opposite direction, clothes should not pinch, bunch, ride up or prevent you from eating. Skimming the body is best, showing your shape but not every bulge.
Create or emphasize the hourglass, feminine shape using the illusion of line. As our eye follows the path of the hourglass shape, the curves slow our sight down, alluring curves to our bodies. Curves create softness and approachability in an outfit or garment. For my tips on becoming a magician with clothes, check out this article.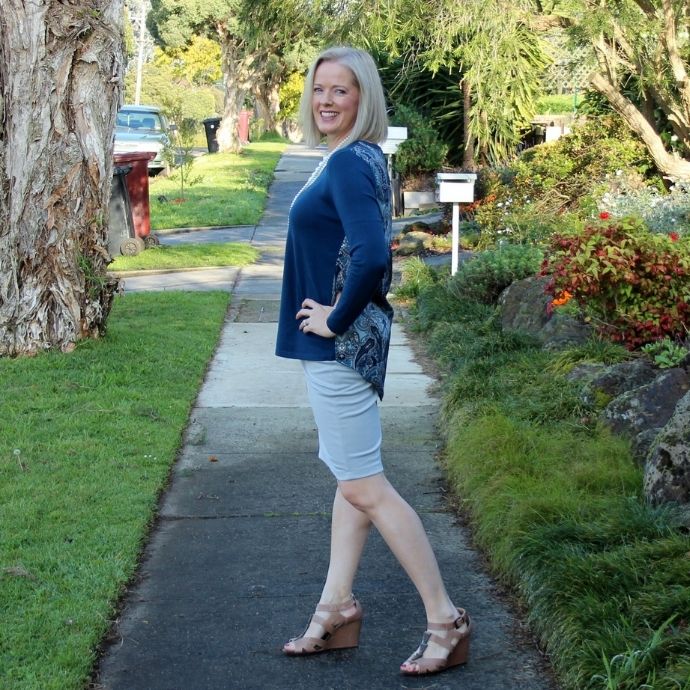 Lastly, consider the principle of volume which creates a flattering balanced proportion in your overall outfit. Proportion refers to the way your clothes work together in length, width, size, and volume. For maximum style and sex appeal, your clothes should balance each other out to create an overall aesthetic harmony. To look proportionate, large, relaxed tops need to be paired with slimmer bottoms and wide leg pants and full skirts need slimmer tops to look proportionate.
3. What's the Psychology of the Colour?
Allure can be created by wearing red, the colour of passion. Research into internet dating profiles and they found that men clicked way more on women who are wearing red than any other colour. Pinks can also be seen as alluring as a softer version of red. Here are some tips on how wearing red will boost your desirability!
You don't have to wear red from head to toe to have this effect, either. Flashing a bold colour here and there sends powerful nonverbal messages to the world. Add a touch of seduction to your look with a red top, red shoes, or red lips.
4. Show a Little Skin (or don't)
Flaunting your cleavage can sometimes have the opposite effect of what you're going for. You don't all necessarily want to show everything off but showing a little bit of skin – décolletage, shoulder, back, leg – can be considered alluring.
It's better to choose one part of the body that you want to show to everyone. The cold shoulder look is subtly sexy and looks great year-round or you could unbutton the top few buttons of an oversized shirt and let one end hang off a shoulder for a more carefree vibe. The most important thing here is to find clothes and styles that will always complement your body.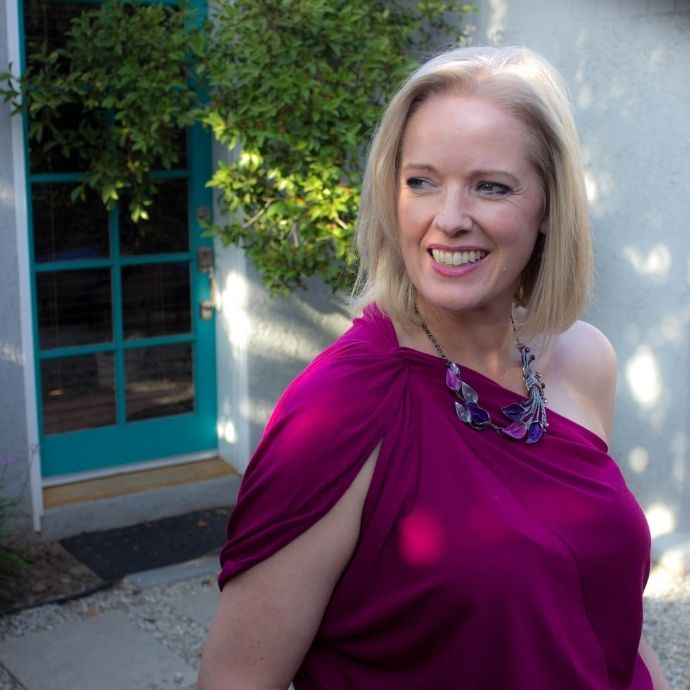 Aim for balance. If you're baring your legs, keep your chest and back covered to cast the spotlight on your legs. If you're going backless, make sure your dress is long and your chest is shielded.
Even the hint of skin without it being uncovered can be considered alluring. You achieve this but strategic use of mesh based or sheer fabrics – fine chiffon; lace; fine cotton lawn, organdie, broderie anglaise.
5. Consider Touchable Fabrics
The tactile sensation of your outfit can be alluring. The way that a fabric feels on your skin, the way a fabric catches the light, the drape of a fabric and the swish it creates as you move, all contributes to the allure of the garment. This is what makes silks and satins perfect for underwear. A cashmere or merino wool jumper is more alluring than a scratchy woollen cardigan or rough cotton sweatshirt. Buttery soft leather and furry textures are also totally asking to be touched!
6. Perfume Counts
Perfume might be invisible, but its effects are not. Since scent is strongly tied to emotions, the right fragrance can have an almost magnetic effect on others. The right perfume helps to boost your confidence and enhances the mood. It will help you to leave an unforgettable image of yourself that people will remember for a long time.
Further Reading