I've just spent a week with my back taped up after I could barely move for a couple of days as I'd managed to do some damage to my back that caused some discs to bulge.
Lying in bed and trying to heave myself over, using my hands to physically shift my body (simple rolling, out of the question) was a struggle and further interrupted my all too precious sleep.
Whilst lying there in my cotton PJs I remembered a hack I'd learned when heavily pregnant and having trouble rolling over and it's truly so simple and makes total sense when you think about it.
Wear satin pyjamas if turning in bed is hard or painful.
That's right. Such a simple solution.
That smooth silky surface makes it so much easier to turn over in bed as the fabric slides and glides as you move. Whether you've got a bad back, had an operation that limits movement and your core, or are pregnant and have just hit that uncomfortable time of the pregnancy.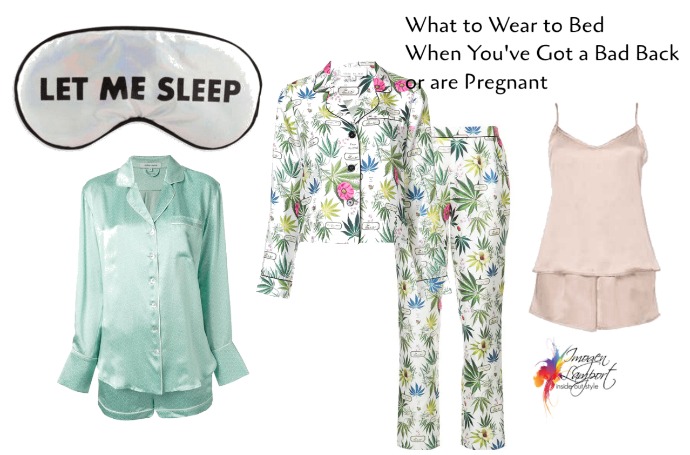 No need to get out the satin sheet set! A pair of silky PJs will do the trick for you and give you a much better nights sleep!
Shop For Gorgeous Silky PJs